Canadians intolerably suffering are now eligible for assisted dying; but not everyone thinks that's a good thing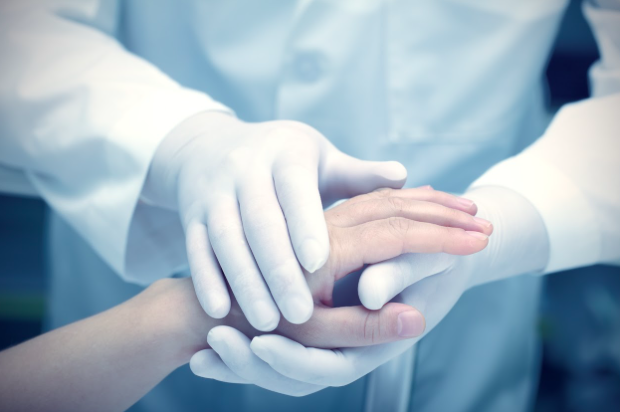 Every day, Janet Hopkins is in excruciating pain.
The 69-year-old Burlington, Ont., resident suffers from many ailments: rheumatoid arthritis, fibromyalgia, frequent kidney stones, osteoarthritis and, most agonizing to her of all, lichen sclerosus — a progressive and incurable auto-immune disease which she's now had for over 13 years.
"This is the one I can't live with," she said. "It has been an unrelenting constant pain that never leaves.
"I have suffered a long time," she adds.
Hopkins takes two morphine pills every four hours and, more recently, she's begun taking Percocet, an opioid. She said without the medication, she wouldn't make it more than two days.
"Pain relief (is) the only thing that's kept me going," she said. "But enough is enough."
For Hopkins, living with her condition was never an option, she said.
"I have thought about suicide hundreds of times and I didn't want to commit suicide. I have children and grandchildren. I didn't want that to be my legacy."
In February 2020, Hopkins called Hamilton Health Sciences and requested Medical Assistance In Dying (MAID), but she didn't qualify under the legislation. Still, they created a file on her and she checked in every few months with one of the co-ordinators of the MAID program.
"I knew that nothing could be done but I just wanted to keep her knowing that I still wanted it — that I hadn't changed my mind. It wasn't just a whim," she said.
During this time, the federal government was working to amend the medical assistance in dying regime to be compliant with a 2019 Quebec Superior Court ruling.
In Truchon vs. Procureur général du Canada, it was ruled that the previous criteria of accessing MAID — that a person's "natural death has become reasonably foreseeable" — violated the Canadian Charter of Rights and Freedoms.
Hopkins saw this as her opportunity.
She wrote a letter to B.C. Sen. Mobina Jaffer detailing the pain she suffered on a daily basis. She described the severity of her condition, the constant itching, the redness of her skin, the tears, the exhaustion and the loneliness in her suffering.
Jaffer responded. "She told me that she cried," recalls Hopkins. "She said, 'the Senate has to understand what some people like you are going through.'"
That same letter was brought to the floor in Parliament where a portion was shared with other senators:
"What is considered an acceptable amount of suffering? How much is enough to satisfy those who can't or don't want to understand? There is a limit to one's endurance. It's not that we want to die, it is that the pain has taken away the will to live. I am not the same person I was all my life. I am losing myself."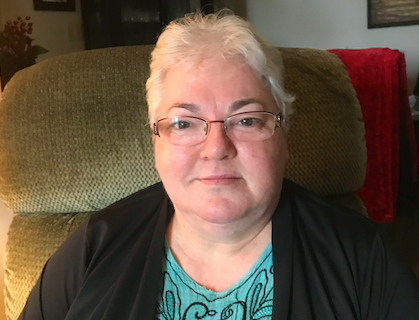 As of March 17, after four extensions were granted to parliament, Bill C-7 was passed. Now, "intolerably suffering" Canadians who aren't near the natural end of their lives have the right to seek MAID.
"I just cried," said Hopkins. "I was so happy. It's all I wanted for a long time."
On Sunday, Hopkins reached out to make her appointment and she will be one of the first people to access MAID under the new legislation. On March 29, she will be assessed by doctors while awaiting her forms, since the paperwork necessary to access MAID under the new bill has yet to be created.
"I'm in a good place right now," she said, "because I have really resolved death. I have done nothing but think about death and I'm very peaceful with it.
"There are worse things in life than dying."
When the bill passed, Dying with Dignity Canada called it "a monumentous day for end-of-life rights in Canada."
Justice Minister David Lametti tweeted, "For Canadians who are suffering intolerably, this process has taken too long, but their wait is now over."
The legislation of Bill C-7 is celebrated for some people, like Hopkins, who are now able to choose when and how they will die. However, the bill has also been one of arduous debate — beyond the walls of Parliament — and naturally so, since the impact will mean life or death.
In 2019, there were 5,631 cases of MAID reported in Canada, accounting for two per cent of all deaths that year, according to Health Canada's first annual report on MAID. Of the written requests which did not result in assisted death, 7.8 per cent of cases were deemed ineligible for the procedure. Of these cases, 27.8 per cent of people's deaths were not reasonably foreseeable.
Under the new legislation, a person 18 years of age or older is eligible for MAID if they have "a grievous and irremediable medical condition." This includes people with serious and incurable illnesses, diseases or disabilities.
People who are not nearing death will face a minimum 90-day period for assessment. They'll also have to be made aware of alternative options — such as counselling — but the bill does not say that the individual seeking MAID has to use the supports. Additionally, the person must have the ability to give final consent immediately before the procedure.
For people whose death is nearing and foreseeable, the bill has eased up on some of the safeguards previously in place. Once someone has been approved for the procedure, they no longer have to wait 10 days to receive it. The number of witnesses was dropped from two to one, and it is no longer necessary to give final consent right before the procedure. This ensures that if someone has lost their mental capacity beforehand, they won't be denied at the last minute.
In two years, people with mental illnesses will also be able to access MAID.
Originally, the government intended to impose a blanket ban on assisted death for those suffering solely from a mental illness, but some senators said they found the exclusion to be unconstitutional.
"It is not up for us to decide if a person's suffering is intolerable to them," said Sen. Stan Kutcher, a psychiatrist and member of the Independent Senators Group, before the vote.
The government will be setting up an expert panel to advise on the safeguards and protocols for people with mental illnesses trying to access MAID down the road.
Mental health advocates have raised concerns over the inclusion of those suffering solely from mental illnesses. The Centre for Addiction and Mental Health (CAMH) pointed out that some illnesses — though incurable — can be treated. Also, suicidal tendencies can often be a symptom of someone's illness.
"There is simply not enough evidence in the mental health field at this time to predict the trajectory of any one person's mental illness," Dr. Tarek Rajji, the deputy physician-in-chief for research at CAMH, said in a presentation to the standing committee on justice and human rights.
She added that the criteria of having an irremediable illness, then, would be open to interpretation by the individual MAID assessor — inevitably deeming the process as subjective or arbitrary.
"This could put people with mental illness at risk of accessing MAID when they do not actually meet the eligibility criteria."
In tandem, many disability rights groups have vehemently opposed the bill, arguing it devalues the lives of people with disabilities — especially Black, Indigenous and racialized communities who are already vulnerable to systemic racism within health care. Some fear this might lead to premature deaths which could have otherwise been avoided.
"Indigenous peoples are not secure in our health system. Racism exists in health care," Lisa Richardson, strategic lead in Indigenous health at Women's College Hospital, said to the Senate in February.
"My concern with this extended bill is that until we eradicate this racism in our health-care system, we will see an unprecedented and disproportionate number of our people affected by it," she added.
The bill was amended to include the collection of race-based data on who requests and receives MAID. Though this won't result in avoidable premature deaths, Sen. Kim Pate said at the Senate in February that "the government must at least provide some answers about who makes use of Bill C-7 and under what circumstances."
The prioritization of MAID over an increase of social support programs has been highlighted by disability advocacy groups. Some say the inability to cope with financial barriers might cause people to turn to MAID as a way out.
More than 125 Canadian organizations — including the Disability Justice Network of Ontario (DJNO) — signed an open letter released in February that urged the government to rethink and reject the bill.
"People with disabilities face overwhelming barriers to disability support services, mental health care, housing, income security and other means and measures essential to a dignified life," the letter reads. "The reality is that for many people with disabilities, dehumanizing long-term care homes are the only option. And now MAID?"
Additionally, United Nations human rights experts wrote the federal government and expressed "grave concern" regarding the bill, claiming it might be seen as a "cost-effective alternative" for some people who require high support needs.
The letter raised concerns about the impact of ableism and ableist assumptions "that it is better to be dead than to live with a disability."
Lulu Larcenciel, a recent Ryerson grad and a disability advocate, said the first thought she had when the bill was passed was her medical expenses.
She said that's because some people in her position — saddled with big drug costs to treat chronic conditions — will see the law as not just a way to end suffering, but also a way to get out of paying for expensive medicines.
"I was thinking about how much I'm going to have to pay for medicine now and forever until I die," she said, "because I have lifelong chronic conditions.
"It really does make you think like, 'Why? Why should I keep going?'"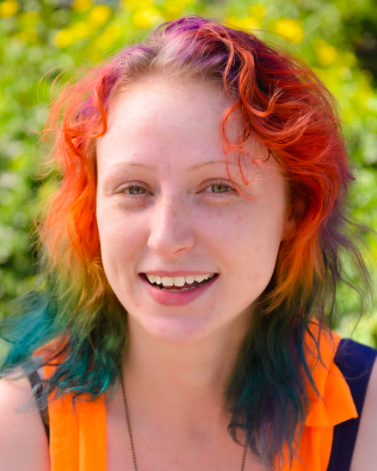 Larcenciel refers to the Ontario Disability Support Program (ODSP) as "forced, legislated poverty." People who qualify only receive $1,169 a month and there's a ceiling cap on people's assets — which is $40,000 for a single person.
Most people who are chronically disabled also have to pay for medicine that's not covered, Lacenciel adds. Since she lives with an able-bodied partner who is currently working, Larcenciel does not qualify for the support program.
"I'm not eligible for ODSP but I am eligible to kill myself," she said.
"We should not be removing barriers to death when we haven't removed the barriers to life yet."
In 2019 — of the people who were able to receive MAID — 41.3 per cent of the patients required disability support services, and 89.8 per cent had received them.
If people were taught more about disability, Larcenciel said, she thinks people in the community would have a lot more access to support and accommodations. "I think if you had given them medicine and a place to live and a lifeline and a community … they could live a decent, valuable and potentially joyful life."
Instead, under the new legislation, people are being taught inadvertently that a life with a disability is one of misery, suffering and deserving of death, she adds.
One important thing Larcenciel wants to note is that many people conflate being against Bill C-7 as being against MAID — which is untrue. Many of the disability advocacy groups who signed the open letter support MAID. However, because disabled people were singled out — being the only population added onto revised MAID legislation — it has left a bad impression.
"Many of those disability groups support MAID in different contexts and in different circumstances," she said. "The circumstance really matters."
Helen Long, the CEO of Dying With Dignity Canada — a national human-rights charity committed to protecting end-of-life rights — said it is incumbent on the government to ensure Canadians are getting the support they need. "That's an absolute requirement."
"I don't know that that forms part of this debate, though, because I think what this is really about is ensuring that those individuals with disabilities have the same rights as every other Canadian to access MAID."
She points to Quebec's Superior Court ruling which triggered Canada's new legislation. In Truchon vs. Canada, two Quebecers with severe disabilities fought for their right to access MAID even though their deaths were not "reasonably foreseeable."
"We have to recognize that people with disabilities have the right and the ability to make their own choices and I don't think it's up to us to take that away from them," she said.
Since the bill passed, Long has received hundreds of emails from people expressing their relief, knowing that they will now have the option to access MAID if and when they so choose. "Whether they're ready to apply now for their MAID death or not," she said "knowing that they have the choice has been a huge relief for them."
Long said the previous laws could result in people dying a premature death since the individual would fear losing mental capacity before their procedure. "You kind of have to pick your date and hope you didn't get it wrong. But who knows how many days those people lost?"
Hopkins, the Burlington, Ont., resident whose MAID application is now in motion, said she empathizes with each of the groups that are affected by the new MAID laws.
She points to the people suffering from mental illnesses who want MAID but can't receive it yet.
There are also people in the disabled community who might want the procedure, or others who feel devalued by the bill, she adds. "There's a whole range," she said.
Still, Hopkins considers herself "blessed."
"Not blessed to be sick but blessed to have this chance to have a peaceful, merciful death with my loved ones," she said.
Hopkins said until her procedure, she'll be finding comfort in the writings of Rabbi Bernard Baskin and spending time with her husband, daughter and son — eating schnitzel and watching Star Trek.
"It's been a journey for sure," she said. "I'm ready to go."