What started as a religious holiday in Ireland has crossed the pond and grown into one of the biggest cultural heritage celebrations in North America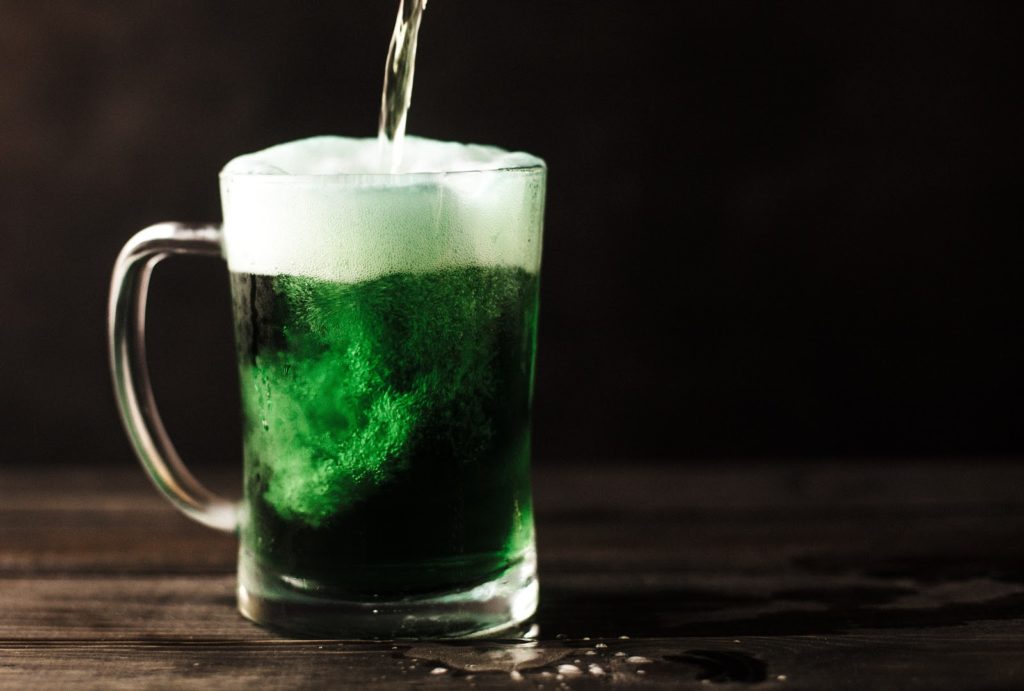 A day of green beer, cabbage, corned beef, shamrocks, singing and drinking: St. Patrick's Day, or Paddy's as it's more affectionately known, is a celebration of Irish heritage and culture. But how did this holy holiday become widely celebrated all over North America? The answer lies in Boston.
Let's start at the beginning. Saint Patrick was born in Roman Britain in the 4th century and was kidnapped and taken to Gaelic Ireland at the age of 16 as a slave. There as he grew up, the voice of God told him how to escape slavery, and he finally did after six years. He was ordained in France and eventually became a priest.
When he returned to Ireland as a priest, he set about converting the Pagan Irish to Christianity and widely evangelized great parts of northern Ireland. His efforts against pagan Druids were retold as "driving snakes out of Ireland" in Irish folklore, which contributed to some of the legends — another was that he used the shamrock to explain the Trinity. He died on March 17, 461. People then soberly celebrated the day with religious festivals and feasts in Ireland.
As time went on, the day grew into a religiously observant day in Ireland — pubs were even closed that day up until the mid-1960s, and it was officially recognized by the Vatican in 1631. It became a public holiday in Ireland in 1904, and is also a public holiday in Newfoundland and Labrador (don't get too excited–it's only for provincial government employees).
Boston has long claimed to have had the first St. Patrick's Day celebration in North America, when two dozen northern Ireland immigrants gathered on March 17, 1737 and formed the Charitable Irish Society for distressed Irish immigrants. But the first parade took place in the 1760s when Irish-born soldiers serving in the British army went through Lower Manhattan for a St. Patrick's Day breakfast at a local tavern. Maybe brunch isn't as new a concept as we thought.
The day grew in significance in the U.S. as floods of Irish Catholic immigrants left Ireland in the 19th century (religious persecution and the potato famine were key reasons). By the start of the 20th century there were parades in most big American cities. The holiday grew in popularity due to the widespread tradition of drinking (which started because Lent restrictions were usually lifted for the day), and America turned the day into a mass marketing bonanza of selling anything green and remotely Irish. This opened up St. Patrick's Day to a population without Irish heritage.
Mike McCormack, a national historian, said in an interview with the History Channel, "Modern Ireland took a cue from the festivities happening in America."
The Dublin St. Patrick's Day festival attracts millions of people a year from around the world.
Chicago also dyes its river green every year — a practice that even the pandemic didn't stop — and the New York parade attracts two million visitors and has approximately 150,000 participants, making it one of the city's largest parades along with Pride, the Veterans Day Parade and the Thanksgiving parade.
Here in Ontario, the unofficial Ezra Street event in Waterloo is considered one of the biggest in the province with a historically high attendance of 33,000 in 2019. Since the outbreak of the pandemic and lockdown orders instituted by the province there hasn't been any significant gathering in the area. In a story by the CBC, Waterloo Mayor Dave Jaworsky said, "things are looking promising but we never take our foot off the gas pedal around this time." Police were also patrolling the area to make sure that no public gatherings were taking place.
That doesn't mean that celebrations aren't happening. New York's parade has moved to a virtual format, Tourism Ireland launched a special 90-minute broadcast featuring traditional and contemporary Irish music from three pubs in Dublin, Belfast and Dingle. Boston, besides being the backdrop for the legendary movie The Departed, is also having an Irish Film Festival and is highlighting the city's Irish Heritage Trail.
Despite the pandemic's best efforts, Irish spirit won't be kept down. So let's raise a glass and toast to Ireland, but also to America's interpretation of this historic day.
Below we've got two drink recipes for you to make to celebrate at home. All you need is ice, the ingredients listed, a tall glass and a shaker tin (a mason jar will work too).
Irish Apples
Ingredients:
1 oz. Jameson
1 oz. Apple Sour Puss
1 oz. lime juice
0.5 oz. simple syrup (1:1 ratio of sugar:water)
Soda (as much as you like)
Preparation:
Combine the first three ingredients in a shaker tin with ice.
Shake until outside is cold to the touch.
Strain onto fresh ice (or if you're feeling particularly lazy, just dump it all into the glass).
Top with soda.
Garnish with a cherry and enjoy.
This one is for the non-drinkers celebrating at home.
Irish N/A-pples
Ingredients:
2 oz. apple Juice
1 oz. lime juice
0.25 oz. grenadine (or a heaped tsp of a red fruit jam)
Soda (as much as you like)
Preparation:
Combine the first three ingredients in shaker tin with ice.
Shake until outside is cold to the touch.
Strain onto fresh ice.
Top with soda.
Garnish with lime and an apple slice.
Enjoy, and please drink responsibly.