Asmaa Malik and Gavin Adamson appointed; move follows resignations of former chair and associate chair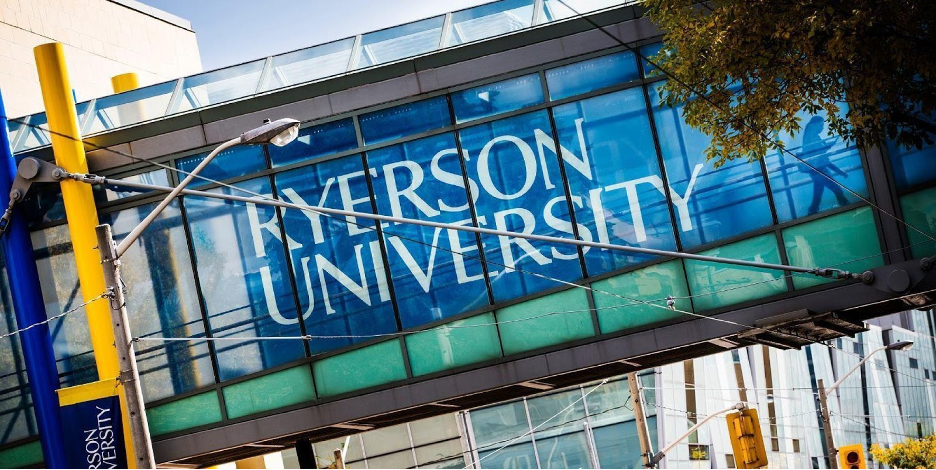 Two longtime professors who were appointed Wednesday as interim co-chairs of Ryerson's School of Journalism have released a call to action to address student concerns over equity and inclusion.
Asmaa Malik and Gavin Adamson, both associate professors, were appointed to the positions following the resignations of the school's former chair and associate chair earlier this month. Their appointments were announced in a brief email from FCAD dean Charles Falzon.
Malik and Adamson said in a separate email released late Wednesday that they will immediately implement an action plan, approved unanimously by faculty members, to address student concerns.
In their email, addressed to "students and community members," Malik and Adamson said:
"We've been listening closely to your calls for meaningful change. We acknowledge the difficult experiences you've shared and we know how hard it has been to share them. There is much work to be done to rebuild and restore trust."
They said the action plan commits them to:
"Supporting the establishment of a permanent student equity task force at the School of Journalism. The elected four-member student group will include both undergraduate and graduate students. Members, who will receive an honorarium, will collaborate with students and faculty on initiatives to address critical equity concerns inside and outside the classroom. "
"Re-examining and re-designing our curriculum to incorporate critical content that draws from experiences of historically marginalized communities, including but not limited to Queer, Indigenous and Black communities, as well as faith communites who may be historically marginalized. This includes the potential development of new courses that will expand the conversation on representation and equity."
"Over the next two years, hiring at least two faculty members who reflect the RSJ's changing student demographics and offer a diversity of experiences and perspectives on journalism and its practice."
"Providing journalism-focused equity training to faculty, staff and instructors."

'Offering more frequently existing RSJ courses that take critical approaches to these issues – Reporting on Race, Reporting on Indigenous Issues, Reporting on Religion and Queer Media. Additions/alternatives to these courses will also be explored."
In his email Wednesday, Falzon also said that the School of Journalism will embark on "an intentional review and transformation process." He said another longtime professor, Kamal Al-Solaylee, will serve as "transformation lead" and will oversee the transition.
A formal search committee for a permanent chair will be set up in the near future, according to Falzon.
The appointments and the establishment of the action plan come after Janice Neil, the chair of the Ryerson School of Journalism, and Lisa Taylor, associate chair and the school's undergraduate program director, both resigned on March 7.
Their resignations followed the release of an open letter, in which several current and former students of the journalism school made allegations of systemic racism and discrimination within the program.