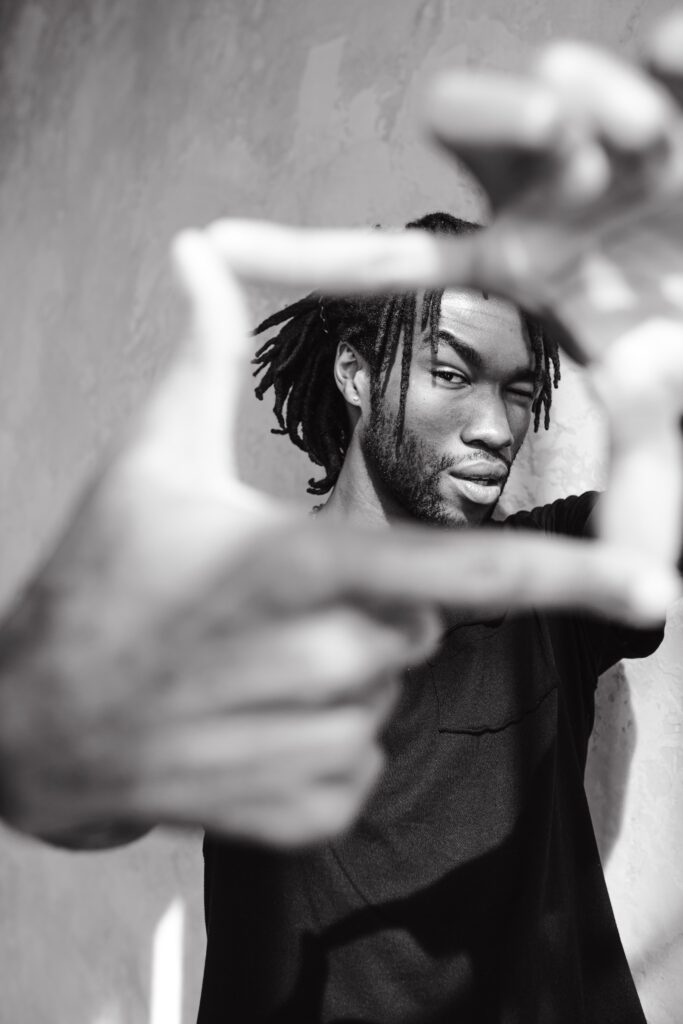 Listen to the story here:
Feb. 1 marks the start of Black History Month in Canada. It's a time to celebrate, honour, and reflect on Black people's accomplishments, cultures and beauty.
There are many ways to commemorate this month. Here are a few free events happening at Toronto Metropolitan University and across the Greater Toronto Area.
Afro Fusion Pub Night
Ram in the Rye
63 Gould St.
Feb. 2
10 p.m. – 1 a.m.
The highly anticipated Ram in the Rye name change will be revealed at this event.
Black Student Luncheon
Student Campus Centre (SCC 210)
55 Gould St.
Feb. 3
12 p.m. – 2 p.m.
This drop-in event is exclusive to Black students at TMU.
Toronto Black Film Festival
Various locations, including:
Isabel Bader Theatre – 93 Charles St. W.
Pogue Mahone Pub & Kitchen – 777 Bay St.
Imagine Cinemas Carlton Cinema – 20 Carlton St.
Feb 15 – 20, 2023
The full schedule and links to buy tickets can be found here.
Black Owned Toronto Market Place
Art Gallery of Ontario
317 Dundas St. W.
Feb. 25
11 a.m. – 5 p.m.
The market will feature 25 Black-owned local businesses, with a range of products including candles, hair care, children's books, and more.
Toronto History Museums
The City of Toronto will deliver a free event series through the following museums to honour Black freedom through music, culture, and storytelling.
At Spadina Museum
Dis/Mantle – extended through to May 28
Wednesday to Sunday throughout February
11 a.m. – 4 p.m.
This art exhibition is inspired by Black abolitionists, especially Louisa Pipkin who escaped slavery in the U.S. and fled to Canada where she worked as a laundress for the founders of the Dominion Bank of Canada. With the help of an Afrofuturism narrative, Spadina Museum has recreated "where Mrs. Pipkin is now the homeowner and the house is a safe haven for those seeking freedom through the Underground Railroad."
Artists Gordon Shadrach, Christine Nnawuchi and Moraa Stump discuss their contributions to Dis/Mantle.
Feb. 4
1 p.m. – 3 p.m.
At Todmorden Mills
Musical Performance by akaMatisse, a Toronto-based composer and producer who's worked with the likes of John Legend, Diplo and Steve Aoki.
67 Pottery Rd.
Feb. 25
7 p.m. – 9 p.m.
At Mackenzie House
Mary Ann Shadd Cary: Breaking the Editorial Ice
82 Bond St
Wednesday to Sunday throughout February
11 a.m., 1 p.m., and 2:30 p.m
This is a celebration of the 200th anniversary of Mary Ann Shadd Cary's birth, the first Black woman to publish a newspaper in North America.
We Heal Together Table Talk: Black Community Healing
Oakham Lounge
35 Gould St.
Feb. 15
2 p.m. – 3:00 p.m.
Black student leaders at TMU, Cassandra Fullwood, Dee Marksman-Phillpotts, Rianna Jones and Trevohn Baker, lead a discussion about healing within the Black community.
Let's Talk: Pleasure, Sex & Magic with Lydia Collins
Virtual event (register for it here)
Feb. 28
4 p.m. – 6 p.m.
Lydia Collins is a sexual health content creator on TikTok who provides individuals with the tools and knowledge they need to make informed decisions about their bodies. This event is for Black TMU community members only.
Black History Month Film Screening: The Ninth Floor
Commons Conference Room
POD 250
350 Victoria St.
Feb. 9
5:30 p.m. – 8 p.m.
Screening of Mina Shum's The Ninth Floor which is a documentary about the group of students in 1969 who occupied the ninth floor of a computer lab at Concordia University to protest racism in the school's administration.
Two Women in Power: Still Fighting for Fairness
Sears Atrium
245 Church St.
Feb. 9
2 p.m. – 3 p.m.
Marci Ien, minister for women and gender equality and youth of Canada, and Charmaine Williams, associate minister of women's social and economic opportunity of Ontario, come together to discuss women's rights across Canada and Ontario. Tickets are available here.