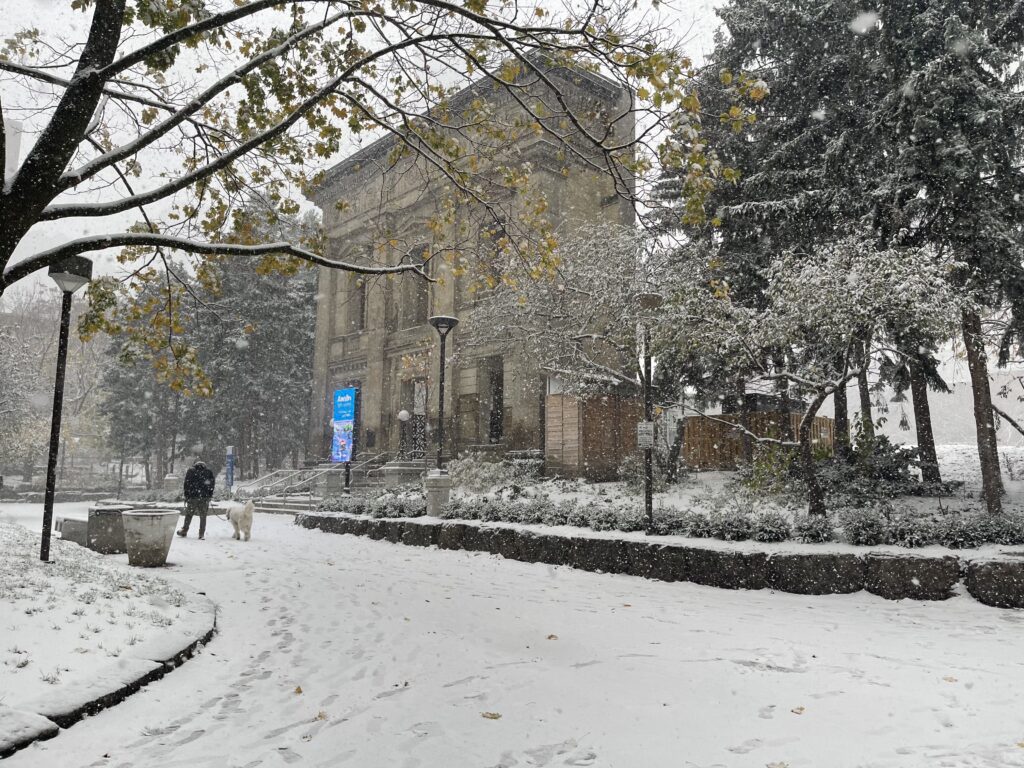 Listen to the audio version of the story here:
Over 50 people took advantage of free trial gym memberships this month, which Toronto Metropolitan University (TMU) offered to the wider community in recognition of Trans Awareness Month.
TMU athletics also offered trans and gender-inclusive programming throughout November. In addition to the free trial membership, the Recreation and Athletics Centre (RAC) held group fitness classes designed for trans people and allies.
TMU president Mohamed Lachemi said the aim of the fitness classes was to create "a positive space for this community, so that they can feel seen, safe and valued." The classes remained full throughout the month, Lachemi said in an emailed statement.
TMU also offered pool times at the RAC for trans and gender diverse patrons. The designated times on Tuesdays and Thursdays were advertised for "anyone committed to creating a positive space for trans folks," as per TMU's website. According to the university, a total of 49 people attended these swimming sessions in November.
The gym's dance exercise classes, taught by fitness coach Dione Mason, were welcoming to all, said Roger Angelo Castelo, a second year professional communication student at TMU.
"I feel like Dione makes everyone feel seen and celebrated," Castelo said.
Castelo is not transgender but he identifies as queer, and feels more comfortable in a class designed specifically for trans students and allies.
The trans-inclusive programming was coordinated by TMU athletics, with advocacy from the Trans Collective. They helped establish an all-gender changing space in Kerr Hall, and worked toward the launch of trans and gender diverse swimming hours.
"We will continue to educate and challenge ourselves to provide relevant, needed and welcome programming for the trans community, and other equity-deserving groups, into the future," Lachemi said.
Second-year business management student Mila Vujnovic attended the fitness classes. She loved them, but thinks the school can do even more to promote inclusivity in athletics.
"I'm sure we can make more trans-inclusive spaces, especially in recreation," she said. "It's really hard to put yourself out there and be vulnerable at the gym, let alone if you are a trans student."