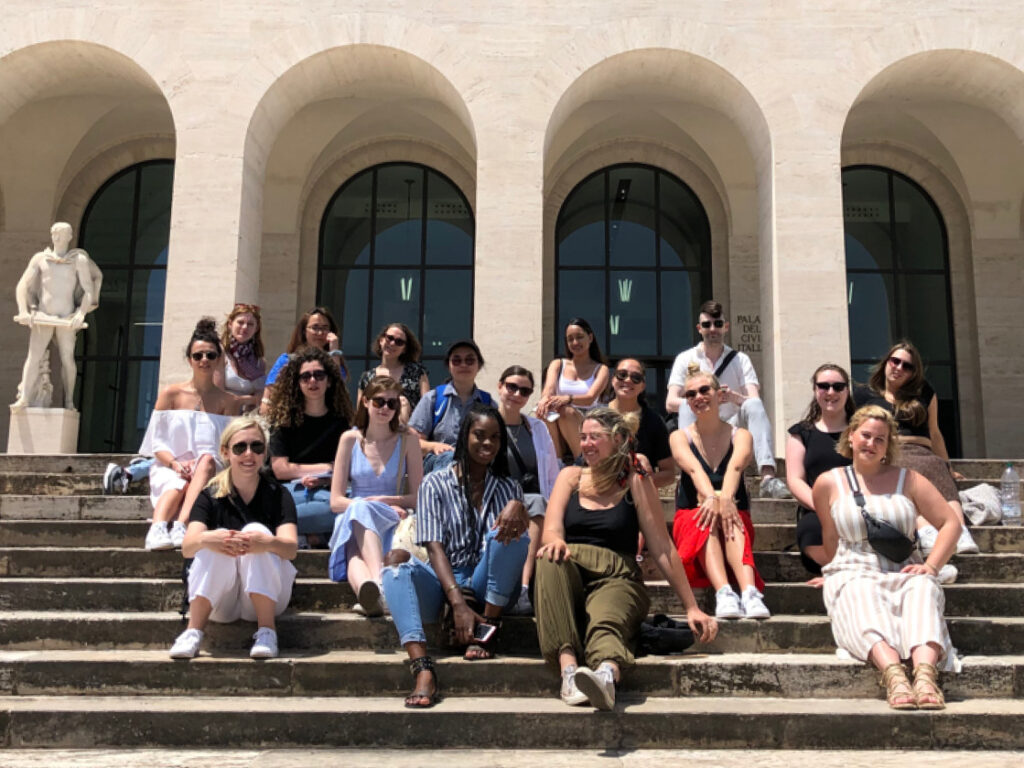 Ryerson University has cancelled all of its international exchange programs for a second-straight year as a result of the COVID-19 pandemic.
With little advance notice, the university shifted to at-home virtual programs for another semester rather than sending students abroad for the winter.
Ryerson announced the news on Sept. 15 in an email to students. The cancellation also applies to international students coming to Toronto on exchange from January through April.
The move comes as the federal government continues to discourage non-essential travel.
"I just wish they would have told us something sooner," said Emily Meyer, a fourth-year Ryerson fashion communications student. Meyer said she reached out to the international exchange office for an update multiple times over the summer, but they kept postponing the announcement date.
The university cancelled all fall exchange trips on June 14 but noted that a decision about winter had not yet been made.
Meyer said her and her friends were hopeful that the vaccine would make exchange more likely this year but she knew there was still a possibility of cancellation.
The School of Fashion also sent its own email on Sept. 16, announcing that students could not reapply for next year's exchange. If she had known sooner, Meyer would have adjusted her plans and not missed her chance.
"I wouldn't have come to Toronto. I honestly probably would have taken a year off and then reapplied and gone on exchange next year," she said.
For students in programs where they can reapply for exchange next year, there is no guarantee of receiving a spot. In a statement, the international and student affairs office said they developed a plan in August to prioritize making "timely decisions" to give students as much time as possible to rearrange their courses for each semester. Students had two days to make decisions on winter classes to replace their exchange credits, before needing to pay tuition.
"While this has been a difficult time for all, we must continue to prioritize the safety and well-being of our students, as well as our partners and communities internationally that host our students," the office said.
However, the timing of the cancellation disappointed Rebecca Thompson. The fourth-year environment and urban sustainability student said she wished the school had communicated more openly throughout the decision-making process.
"It would have been helpful for them, leading up to the 15th, to just tell us, 'Hey guys, it's not looking too good. We're still sussing it out, but this is what we're thinking.' Or, 'Hey guys, we're very torn. We don't know what we're going to do yet,'" Thompson said. "Anything."
Ryerson's international coordinator Sandra Chung said the university would prioritize global learning by offering virtual options. She noted that more than 400 students participated in online international learning activities within the last year.
"We hope students take advantage of [the online options] as virtual experiences provide valuable ways for students to enhance their intercultural understanding of the world and develop important global skills that are highly valued in the creative industries," said Chung via email.
Still, final-year English student Alessia Dickson said a virtual exchange program would never replace the experience of travelling abroad and enjoying a new culture.
Dickson said she went on exchange to Ireland in January 2020 but was told to return to Canada when COVID-19 began surging across the globe.
"It's a completely unique experience that you can really only get once or twice in your life so I was pretty disappointed that it was cancelled," she said, noting her international coordinator kept her informed throughout the summer and sent her other options for going abroad.
Dickson said she decided to go on an exchange anyway, applying to a government-sponsored international work program called Swap. She hopes to find a placement through Swap during the summer of 2022.
Other universities such as the University of Toronto, the University of Western Ontario and Queen's University are continuing to let their students travel abroad in the upcoming winter semester. Ryerson did not respond to questions about why it took a different approach and decided to cancel.