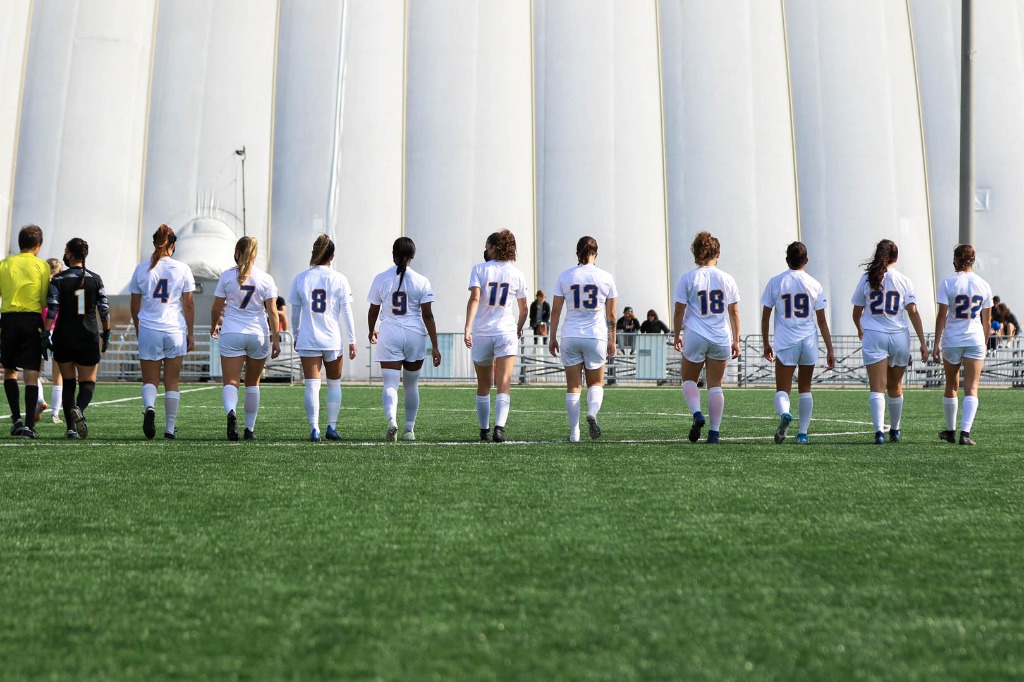 The Rams women's soccer team was eliminated in the OUA quarterfinals in a 2-0 loss to the University of Ottawa Gee-Gees on Nov. 3 at Gee-Gees Field.
Third-year forward Angelina Gendreau and first-year forward Cassandra Provost scored the game's only goals for an Ottawa side that has been undefeated all season.
The Rams, who entered the game on a six-game unbeaten streak, failed to get anything going against a Gee-Gees defence that conceded only four goals this season, the second fewest in the province.
The Gee-Gees offence, which led the province in goals scored in the regular season, with 37, kicked into gear halfway through the first half with two goals in less than 10 minutes.
In the 31st minute, Gendreau opened the scoring with a low shot placed near the left post, good enough for her sixth goal this season.
Gendreau averaged the most shots on target in Ontario this season with 5.7 shots per game. In the 38th minute, Provost scored her ninth goal of the season on a powerful finish off a corner kick to put the Gee Gees up 2-0.
The Rams offence failed to show up on a cold night where fifth-year goalkeeper Elisa Lapadula was their best player. Lapadula, who was second in the province in saves this season with 60, made several big saves to keep the Rams in the game.
Frustration began to show in the second half for the Rams with several fouls being committed.
Tempers came to a boiling point in the 66th minute when third-year midfielder Savahnna Robinson was sent off after being given her second yellow card of the game, leaving the Rams shorthanded for the last half hour of the game.
The Rams best and only chance of the game came in the 76th minute when second-year forward Skylar Sheehan-Alleyene narrowly missed after breaking through the Gee-Gees defence on the counterattack.
Up Next: The Gee-Gees will face the Queen's Gaels in the OUA semifinals on Saturday Nov. 13.