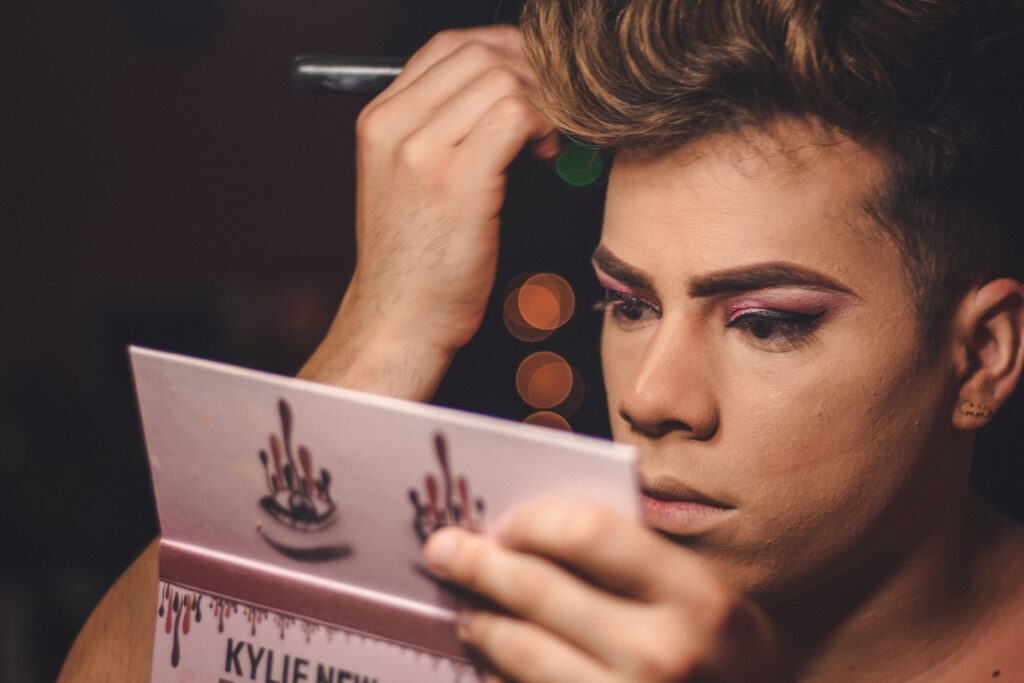 Editor's note: Drag culture is a creative art form that long predates its recent mainstream popularity. It is a gender-bending art in which a person dresses in elaborate clothing and makeup to entertain. It is, most importantly, a celebration of LGBTQ2S+ pride. To pay tribute to drag's enthusiasm and creativity, On The Record has decided to publish this piece of journalism in poetry form. 
We love a confident queen who has beauty and grace. A queen that slays and knows she'll win the race.
And if you aren't that queen yet, your chance is now. It's time to learn how to turn on the WOW.
Toronto's Drag Masterclass is back for the season, an event that is hosted for more than one reason.
To break down barriers to recreational programs, to build a reputation beyond social media.
Geared towards LGBTQ2S+ youth, interested in drag arts and living their truth.
It's the first of its kind in our North American community, a safe, accessible space with a networking opportunity.
From makeup, to costuming, to wig-installation. From performance, to fierceness, to story narration.
All the fundamentals to becoming a bookable queen, and the chance to make connections with professionals on the scene.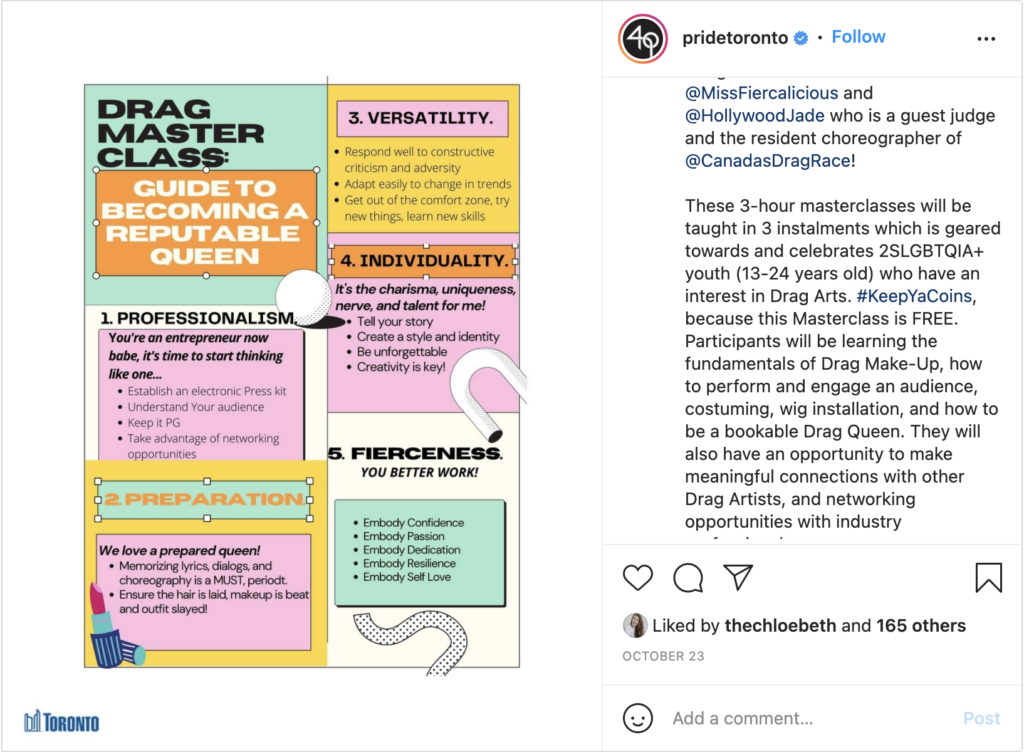 This year, it's happening, rain or shine— the guide to becoming a queen is available online.
The class is free and will teach you the skills, so it doesn't really matter if your account has bills.
Russ Martin produces drag culture narrations, and commented on accessibility for the vulnerable populations.
Especially among those outside the binary community, who struggle to find employment and financial security.
"The fact that it's free, I think is essential," the Ryerson alum said homelessness is quite exponential.
62 per cent of subjects who are LGBTQ2S+, reported financial challenges because of their gender identity.
"I think that there's broad infrastructure that needs to be revolutionized," tangible government support is what Martin advised.
It starts with structures that foster queer communities, he said. And ongoing funding the way Yukons government has led.
The interest is abundant thanks to Drag Race on screen, bringing the art form into the mainstream.
Hosted by Sofonda, a viral sensation, and two other guests that boost the temptation.
Miss Fiercalicious— Toronto's very own — a performer and entertainer is how she's best known.
The second instructor is Hollywood Jade, who will be welcoming all newcomers to the drag stage.
As the resident choreographer of Canada's Drag Race, the dance floor is his creative space.
Martin said adding infrastructure, like this series of classes, can be powerful for young people trying to navigate the masses.
They can express their gender in unconventional ways, ways not always encouraged by the institutions in which they've been raised.
Since the dawn of drag, education has taken place, Russ said mentorship predates Canada's Drag Race.
A familial relationship has historically been the way that drag has been taught, even up until today.
"It's been passed down from one generation to the next," as well-established "drag mothers" want their "daughters" to gain the same respect.
There's another two opportunities to join in on the fun, Nov. 23 and Dec. 21, 2021.
The evening classes will run from six to nine. They're intended to get you into the entrepreneurial state of mind.
The queen RuPaul said, with no intention to brag, "We're all born naked and the rest is drag."