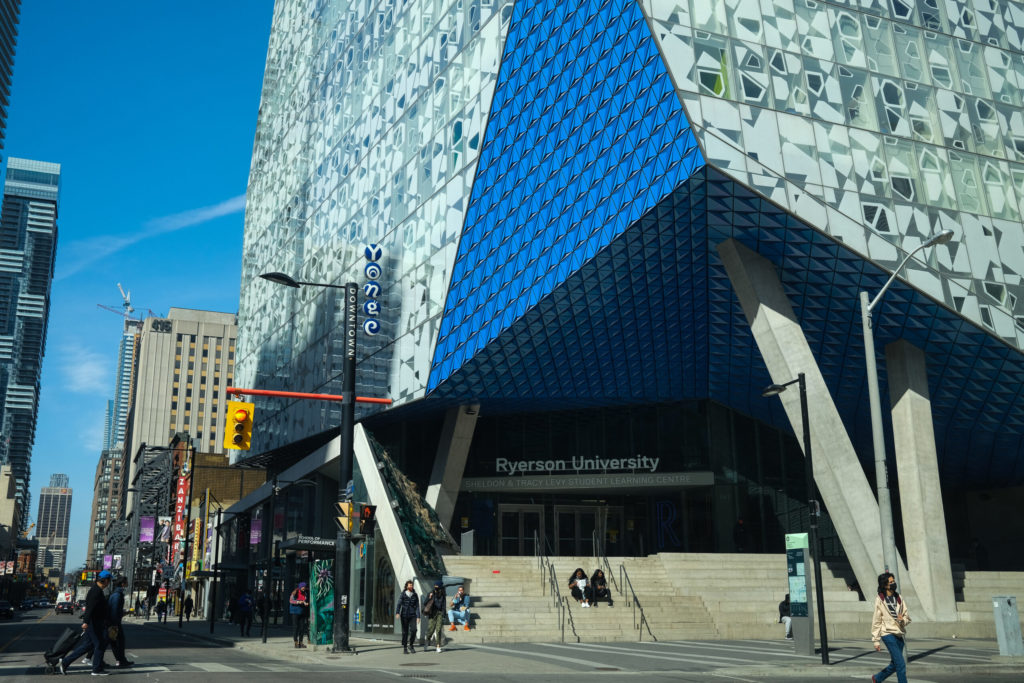 As the winter semester approaches, a petition urging Ryerson to continue online classes has quickly gained signatures.
In late October, Ryerson University president and vice-chancellor Mohamed Lachemi published a letter on Ryerson's website stating the university would be returning to in-person classes, programming and services during the winter 2022 semester.
Lectures will primarily be in-person, with the exception of larger classes where there is a high enough demand for an online format.
Students may also lose a term if they stay off of campus for non-health-related reasons.
Since the petition was created on Change.org last week, it has received over 6,000 signatures and a wealth of comments from students explaining how the shift to in-person classes will affect them.
The petition's description says students don't have a say in the return.
It also discusses the potential effects transitioning to in-person classes could have on international and domestic students alike. 
Emily Waldman, a first-year social work student, is one of the many students who signed the petition.
Waldman says leaving home to go to lectures in person can have a big effect on students with disabilities. 
"Sometimes the things that you have to do to get out of the house — showering, eating breakfast etc. — that can take a lot more energy for a disabled person than it would for a person without disabilities," said Waldman. "It can end up taking almost more energy than you have to get to class. And even if you are able to get to class and successfully get through your day, you might not have the energy to study that night."
Qays Chaviwala, a fifth-year business management student, says he signed the petition because of the benefits that have come from online school.
"Online learning has benefited me greatly," said Chaviwala. "Saving the 2-3hr commute on a cold winter day has allowed me to maximize my time management. I've been able to focus more on my school work rather than focusing on if I'm going to be on time."
The university is aware of the petition, according to a statement sent by a school spokesperson.
In response to the difficulties that international students could experience from shifting to in-person learning, the statement says the school has created an international student support team.
The statement says the team will help international students by offering support with visas, provide assistance with testing and quarantine and remote learning opportunities.
They also said they will help foster a community with fellow students online.
"The university will continue to review public health guidelines and provincial requirements to ensure we are doing everything possible to keep everyone safe," the statement said.