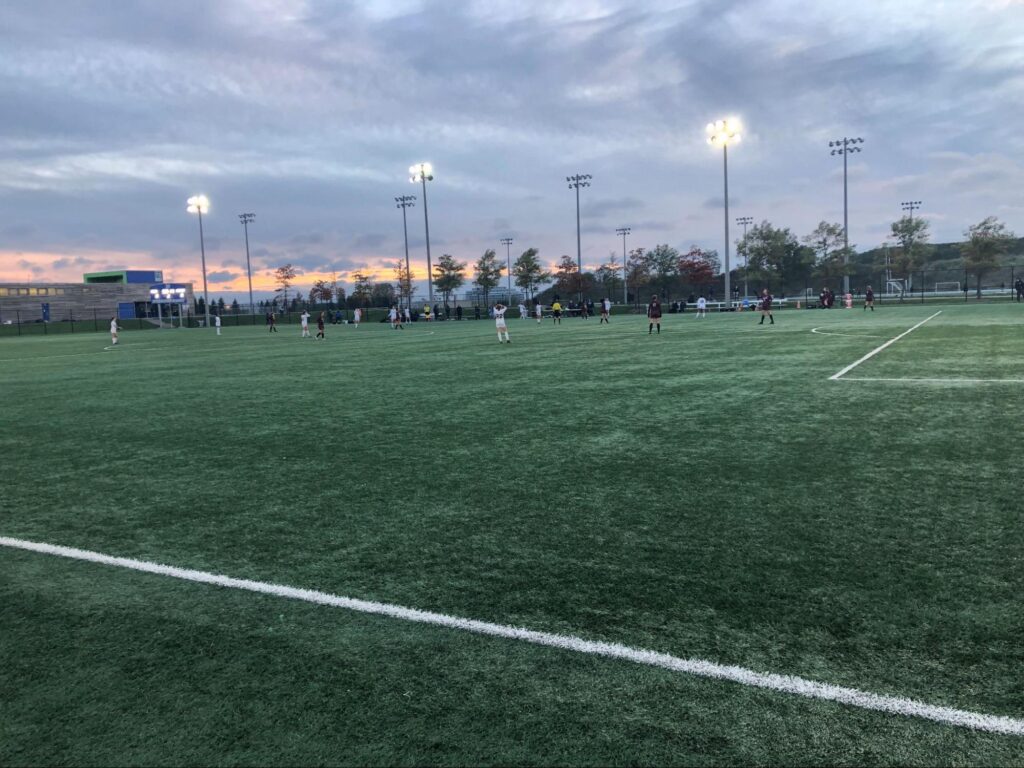 It was a quiet Thursday night at Downsview Park on the scorecard for the Rams women's soccer team — but the game itself was louder than the statsheet indicates.
The team played the McMaster Marauders through the cold, windy night to an equal showing. (McMaster is the second place team in the OUA Central division, while the Rams are fourth.)
The Marauders dominated possession to start The ball was consistently in the Rams' half of the pitch, making the defence work early on.
Despite the workload, the backline managed to consistently win tackles and fifth-year goalkeeper Elisa Lapadula made some key saves.
The Rams picked up their offensive game later on, attacking McMaster's half quite often. But the game remained scoreless at the half.The second half was a scoreless battle in the midfield.
The Rams had their best chance in the 82nd minute following a corner, but the shot went just wide of the net. Even though they couldn't score, they fended off a scrappy effort from the Marauders, earning a 0-0 draw.
Lapadula, who made eight saves, was impressed by her team's effort. "Regardless of the weather, or any other circumstance, we're the ones that can control the outcome, we're the ones that can control how we play," she said. "Each one of the girls played to the best of their abilities, the best I've ever seen some of these girls play.
Head coach Natalie Bukovec said if her team made any mistakes it was making too many assumptions.
"The worst thing you can do in any sport, especially soccer, is assume," she said. "Sometimes you just assume your teammate is going to put it in the back of the net, and there's a little bit of hesitancy to follow through."
Bukovec said that the team will try to improve on capitalizing on offensive chances.
The Rams now have four wins, three losses and two draws for the season. They face the Marauders again in Hamilton on Sunday at 1 p.m., as they look to end their regular season on a high note.