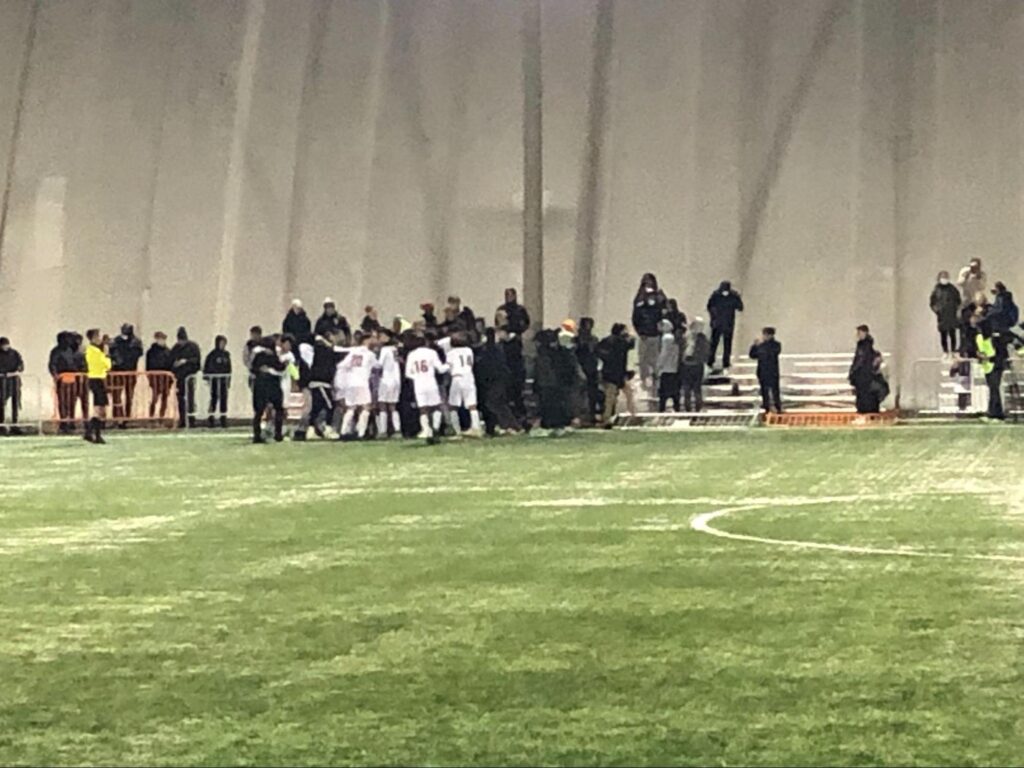 Two second half goals from first-year midfielder Zakaria Abdi were enough to keep the Rams in the game against the McMaster Marauders Thursday night at Downsview Park.
It wasn't an ideal start, as the Marauders took the lead five minutes into the match. McMaster defender Santiago Patarroyo Rojas took a shot that hit the crossbar and deflected off Rams third-year defender Kai Martin and into the net, causing trouble early.
The Rams responded quickly with offensive pressure.
The team's renewed energy created some early chances, but the Marauders stood their ground and prevented the Rams from taking any goal-scoring chances.
After spending significant time duelling in the midfield, the Marauders got another chance in the 45th minute which Miles Green converted into a 2-0 score at halftime
The Rams mostly maintained possession in the second half. They got free kick opportunities but no goals.
Abdi's first goal in the 57th minute cut the Marauders' lead in half. Abdiconverted a cross by first-year midfielder Jacob Carlos.
Things got interesting in the 74th minute, when a hard foul led to a penalty for the Rams. Captain Abdallah EL-Chanti got the chance to tie the game, but was stopped by Marauders' goalkeeper Tristan Joyce.
The game looked grim, but the Rams go a second wind courtesy of the loud support of the team's fans.
The Rams tied the game in dramatic fashion in the 90th minute, following Abdi's second goal. The players ran toward the bleachers to celebrate with the fans.
Rams' head coach Filip Prostran said the key to the team's second half comeback was a singular focus on getting at least one goal.
"I told the guys at the half, the whole goal of the second half is to get one goal," he said. "If we get one goal, good things are going to happen."
Abdi got one goal, and then a second, bringing him to six goals for the season.
"In my head, this is what I'm supposed to do," he said. "I've been doing this my whole life, so right now I see my work paying off."
Prostran said the team needs to work on finding its fire before the other team does.
"It took us two goals to say 'now we're going to come and do our piece,'" he said. "The lesson will be to start every game like you're down. Throw the first punch."
The Rams sit at seven wins, one loss and one draw. They'll look to clinch the OUA Central division with a win or draw against the Marauders in Hamilton on Sunday at 3:30 p.m.