Lack of access to nutritious foods can lead to deteriorating mental health, and performance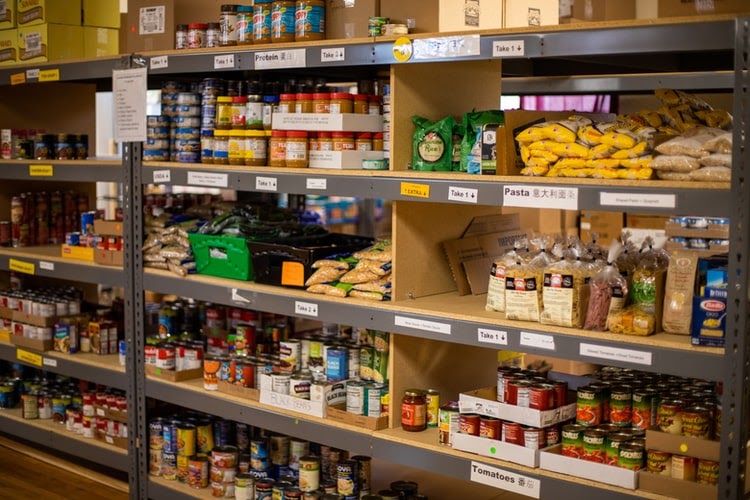 Sam Howden and Ewan Cassidy both laughed and then nodded knowingly when asked if they had ever faced food insecurity.
"I grew up going to soup kitchens as a child and there was a period of my life where I didn't have a formal home," said Cassidy, who is of Algonquin heritage and is involved with the Healing Garden at the Ted Rogers School of Management (TRSM). "For me food insecurity was a part of my life but I was fortunate enough to find a job and be able to pay certain necessities, bills and such. One of the things I noticed was that it was really difficult to get good food."
Food insecurity, as defined by the Food and Agriculture Organization of the United Nations (FAO), is the state of being without reliable access to a sufficient quantity of affordable, nutritious food. On the Canadian government website, the definition adds the qualifier of "household food insecurity is often linked with the household's financial ability to access adequate food."
A 2018 study done by PROOF, an interdisciplinary research initiative based in Toronto, found that one in eight households across Canada suffer from food insecurity — with the highest rates being in the Northwest Territories and Nunavut (23 per cent and 57 per cent respectively).
Multiple studies, from the University of Manitoba to Food Secure Canada, indicated that student populations are one of the highest risk population groups suffering from food insecurity, with rates up to 30 to 40 per cent. According to a report from the Good Food Centre, over 2,500 Ryerson students accessed emergency food relief in the 2013-2014 academic year.
Rates of food insecurity are even higher amongst Indigenous and racialized groups of students, due to structural issues surrounding their communities' financial status and access to diverse cultural foods. Black communities were 3.5 times more likely to experience food insecurity, and rates amongst Indigenous populations are reported as high as 50 per cent.
"Our traditional foodways taken away from us through not being able to hunt, not being able to fish, not being able to grow and gather based on the fact that we were put back onto reserves in particular areas," said Howden, the first Indigenous Field Assistant at the Ryerson Urban Farm, which operates rooftop growing spaces on campus. "In the Indian Act, there were things we could not engage in and not make money off of, so even if we had the knowledge of how to skin, and to use every part of the animal and do that to support community members, it had to happen within certain boundaries."
This lack of access to good nutritious food can have negative effects on mental health and make it difficult for students to study and maintain good grades. Debbie Field, the co-ordinator for the Coalition of Healthy School Food and collaborator with Ryerson's Centre for Food Security, said she hopes COVID-19 would begin to set a more robust meal plan on campus.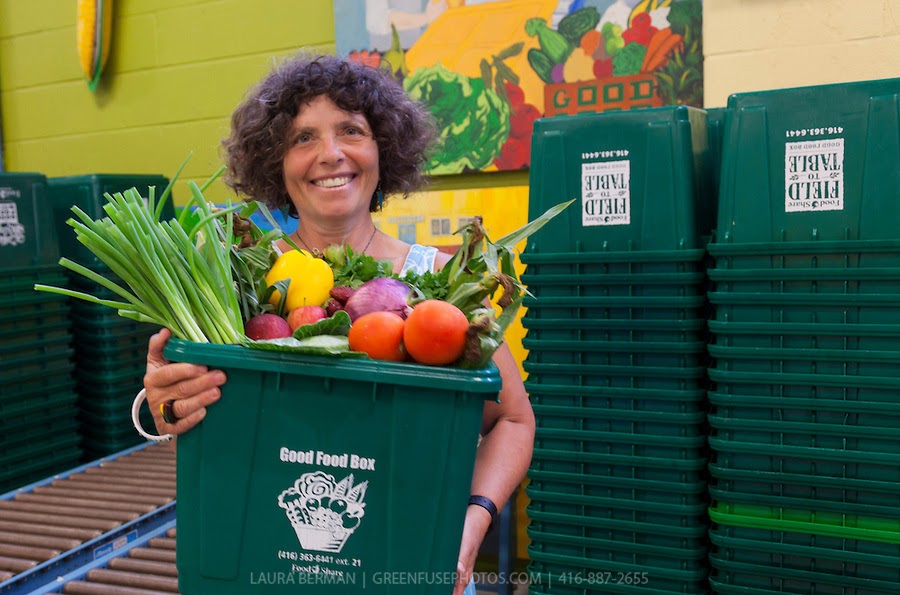 "Do we make it easy for students of all income levels to buy healthy food? To access healthy food during their school day at Ryerson?" she said. "I don't think we do. I think the food is too expensive and it's not healthy enough and it's some private sector component of the operation rather than a component of education."
---
Food deserts are places where there is a lack of access to healthy food. In Toronto, according to a 2015 report, 31,000 households in the city's lowest income areas were over one kilometre walking distance from a supermarket. Additionally, 9,000 of those households were one kilometre or more from any kind of food outlet.
By contrast, a food swamp — a contested term — is a place where there is an overabundance of less healthy food options. Ryerson campus is more of a food swamp, according to dietician Leigh Merotto.
Merotto, a former nutrition student at Ryerson also previously worked at the Centre for Addiction and Mental Health (CAMH). She explained the link between mental health and nutrition in her blog, saying it is something that often gets missed when discussing food insecurity.
Not only is the act of being food insecure mentally draining and psychologically scarring in some cases, but the food that an individual receives as a result can also further exacerbate their mental health problems. A study done in 2017 showed a correlation between the two but not enough evidence was found to pinpoint food insecurity as a cause.
Food banks are not an effective long-term solution for food insecurity, considering that one of the causes of food insecurity is financial instability.
One of the ways that community organizers are combating food insecurity, particularly on campus, is through food sovereignty initiatives. Food sovereignty is when the people who produce the food also control the mechanisms of its distribution. The Ryerson Centre for Food Security has teamed up with Afri-Can Foodbasket to form the Black Food Sovereignty Alliance of Toronto, with the aim of addressing food issues affecting Black communities and laying down a framework for Black self-determination in food systems in the city.
But a more pertinent question is, if someone is experiencing food insecurity, what can be done about it right now?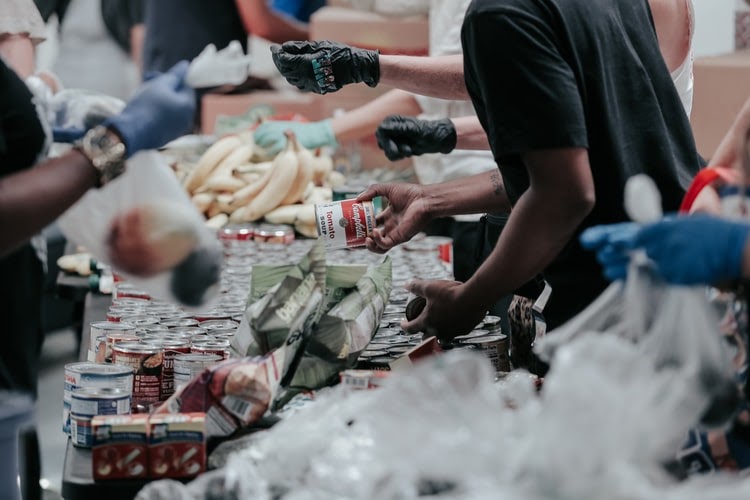 Fields has some advice, "It's very hard because money is tight but yet within that tight money situation, we can put food first in your thinking. Don't go to the corner store to buy a banana, go to the No Frills. Be wise about your own limited budget and stretching it and making better decisions with whatever limited money you have."
More options are: buying produce from FoodShare, a non-profit organization that delivers food to communities across Toronto, applying for food assistance from Black Food Toronto, participating in Ryerson's Harvest Share program and, if you're an Indigenous student, contacting the Ryerson Aboriginal Peer Support Program.
"There's obviously a social determinant of health that comes into play because you don't have access to nutritious foods," Howden said. "Even if it's traditional or non-traditional foods, you won't be as nourished from the space of your body which is the container that carries forth all of what you do. It's harder to study. It's harder to produce results."