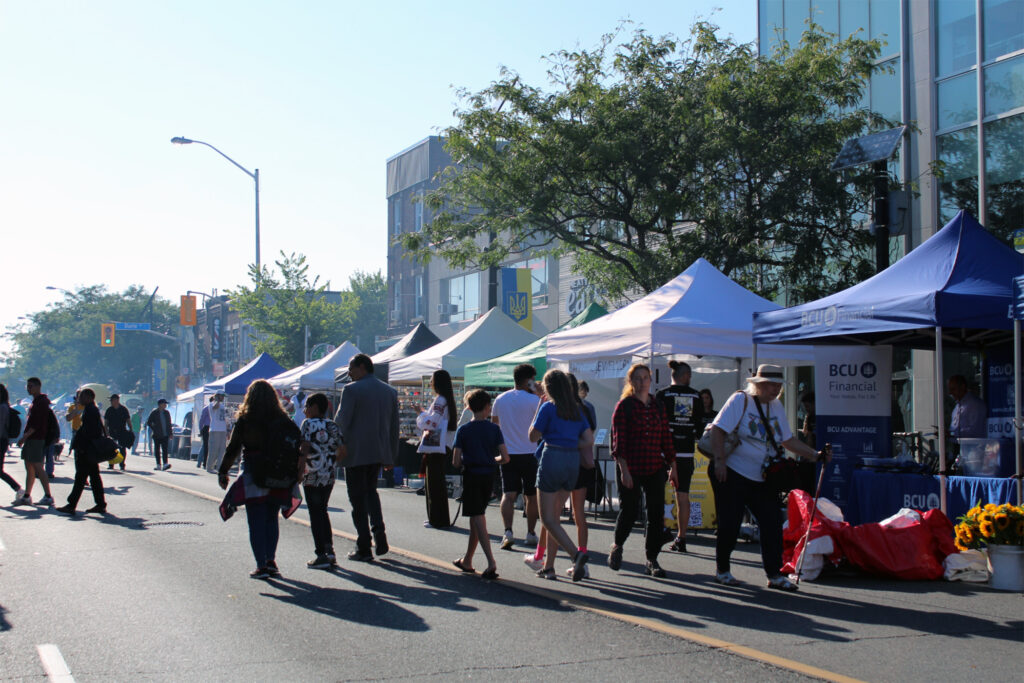 The Toronto Ukrainian Festival is celebrating its 27th anniversary while Ukrainians back home unite in very different circumstances. 
"It is a presentation of our culture at this difficult time of war," said Jurij Klufas, founder and chair of the Toronto Ukrainian Festival. "And our song and our culture are the things that maintained our heritage and history."
In 1995, Kyiv, the capital of Ukraine became a twin city with Toronto, Ont., which resulted in this festival.
According to Klufas, this year's event is expected to attract over a million people over the three-day period.
"It's not that we're celebrating the fact that there's a war," said Klufas, "we are regrouping and finding strength in ourselves."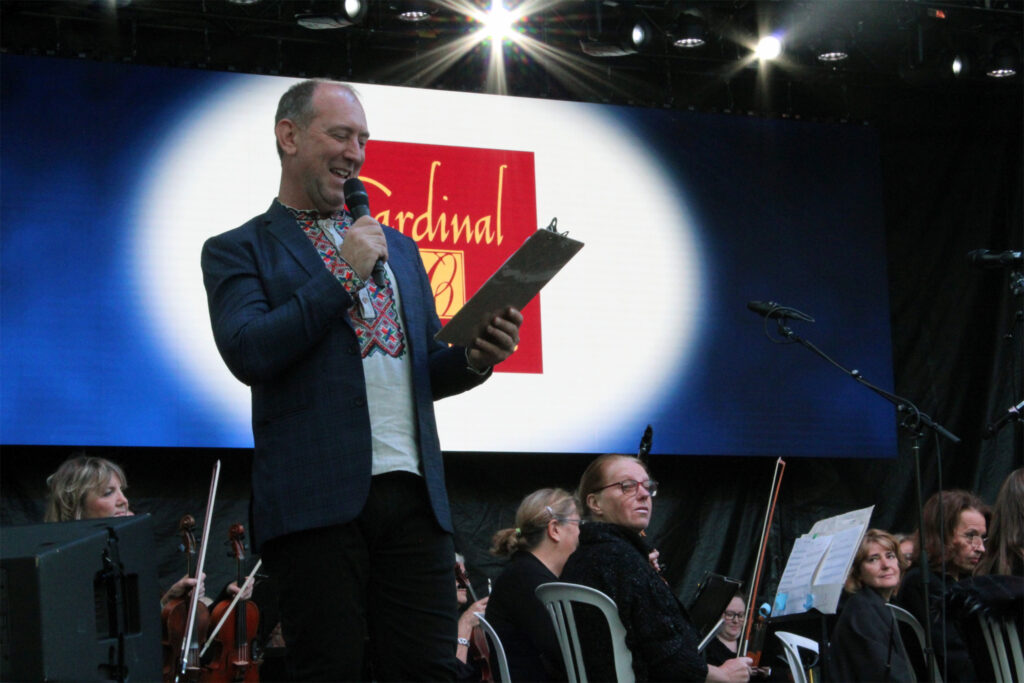 Opening ceremony of the 27th annual Toronto Ukrainian Festival on Bloor and Jane streets. Returning master of ceremonies, Vincent Rees takes the stage to welcome the audience to the live performance of the Ukrainian national anthem. "It is a shame we must celebrate during a war," said Rees, "but I am happy to be here with you all."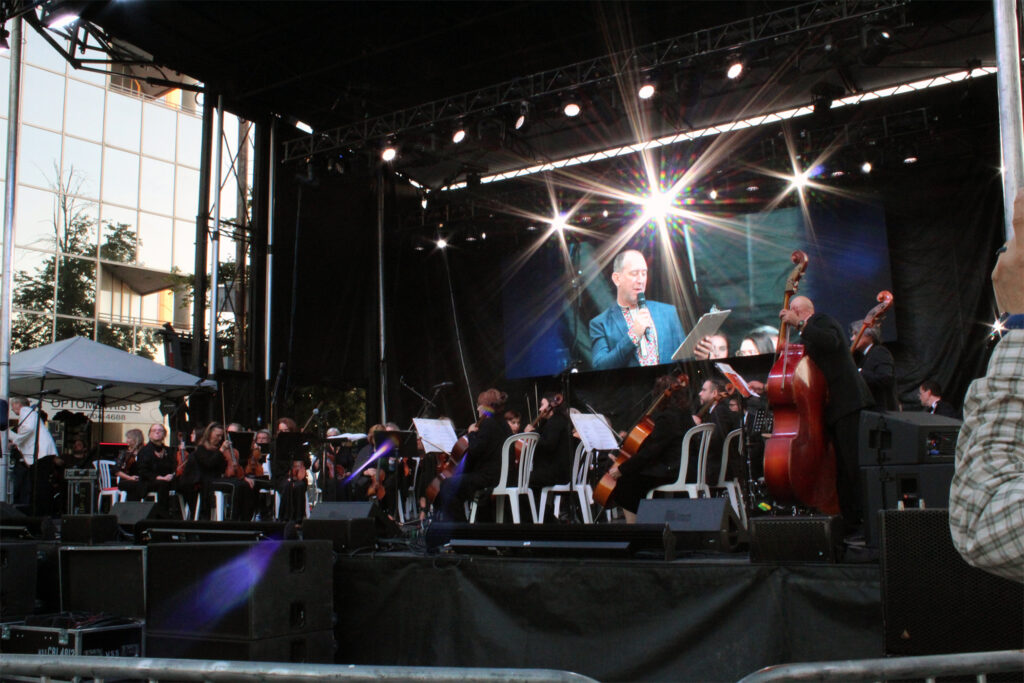 The Celebrity Symphony Orchestra performing on the Temerty Foundation Stage on Bloor and Jane streets. Celebrity Symphony Orchestra is a 40-person orchestra under the direction of Dr. Andrzej Rozbicki. Rozbicki accompanied the soloists from the National Opera of Ukraine, who will be singing both classical and folk Ukrainian music. The concert paid tribute to the Polish community and government who have supported Ukraine in the time of war.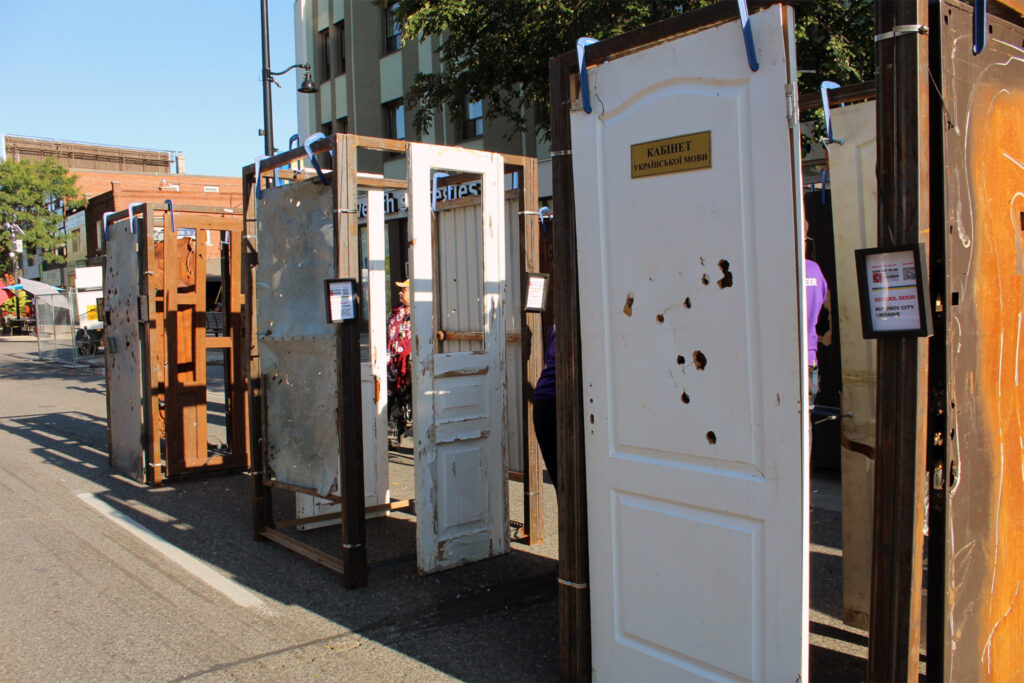 Ruslan Kurt's "Doors" is a national exhibition of the gun-riddled doors of houses, schools, and public buildings that were damaged during the war in Ukraine. Kurt is a Ukrainian contemporary artist who currently resides in Toronto. "This will show and tell the stories of millions of Ukrainians who were forced to cross the doors of their homes to escape the war and terror caused by the Russian soldiers," wrote Kurt in her artist statement.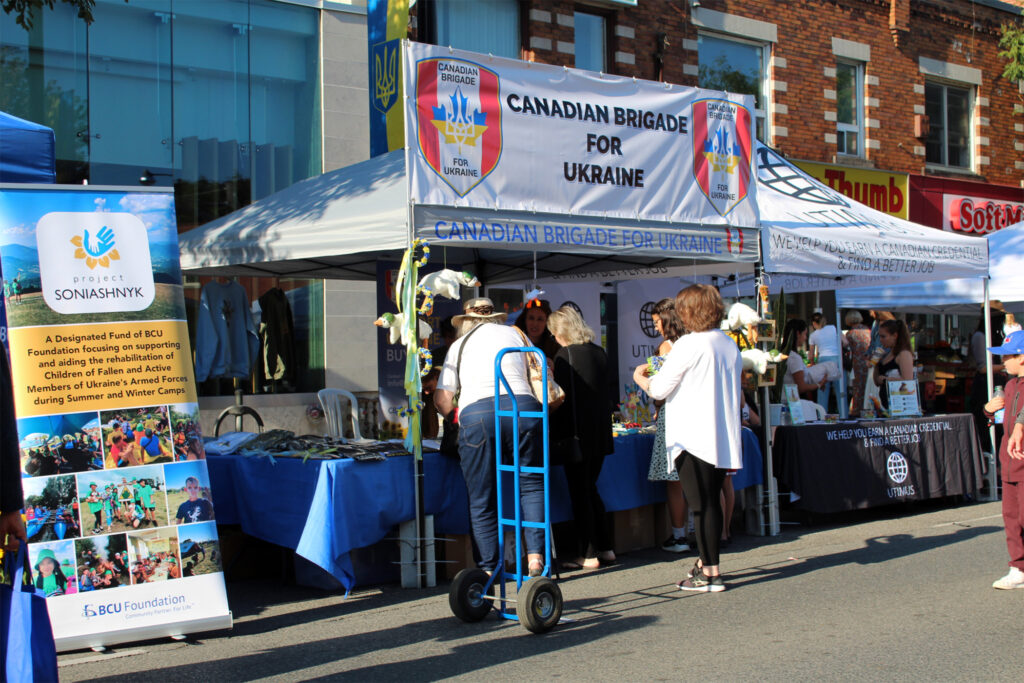 The Canadian Brigade for Ukraine (CUB) lined up among other vendors on Bloor Street. Formed by Ukrainian combat veterans, the CUB set up networks of humanitarian assistance across Canada, Germany, Poland and the Ukraine. According to the CUB website, the organization provides support directly to Canadian volunteers of the International Legion which includes humanitarian aid, non-lethal military aid and training.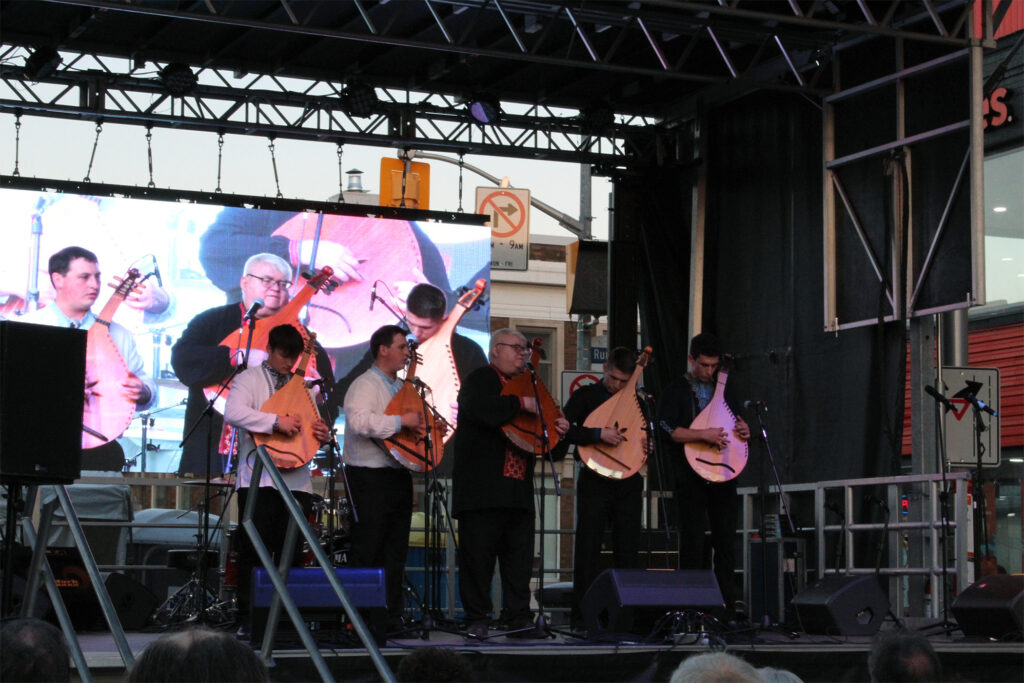 Traditional Ukrainian five-member kobzar band called "Kobzari" perform on the Community Stage on Bloor Street and Runnymede Road. Kobzar music is traditional Ukrainian folk music played on a lute-like instrument called a kobza. According to Klufas all of the performers and entertainers are volunteers. "Nobody is directing anybody," said Klufas, "but everybody together working and doing something that's constructive in relation to the situation at hand."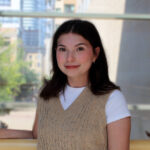 I am a second year MJ student at Toronto Metropolitan University, co-editor of The Otter and a reporter for On The Record.