Witnesses say they heard shots ring out and smelled gunpowder in the air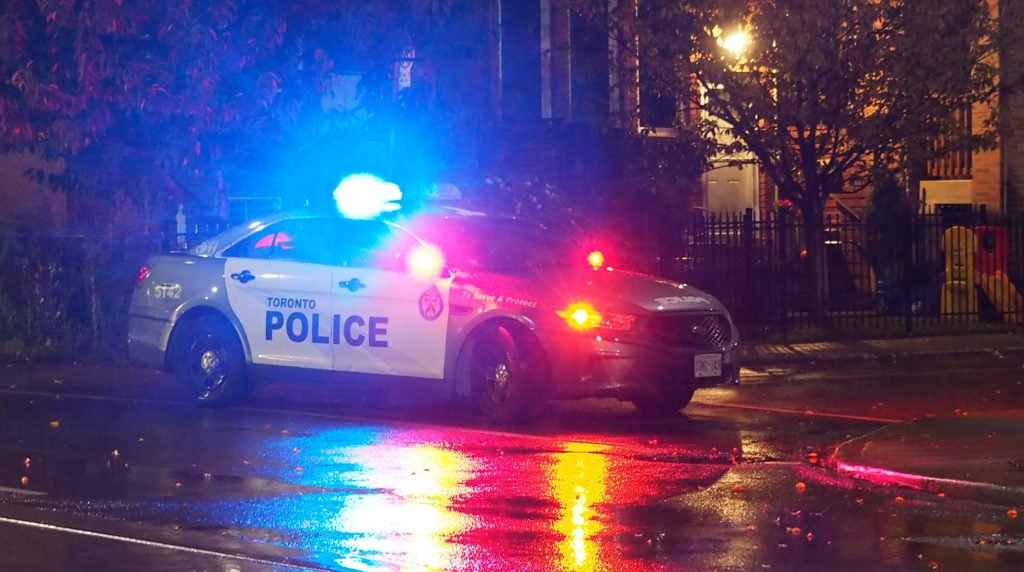 A downtown shooting pulled a large police presence to Parliament Street and Regent Street Tuesday night. Forensic vehicles could be seen pulling into St. David Street, which runs between the two major roads, as police on foot canvassed the area.
The Toronto Police Service confirmed it responded to a call reporting the sound of gunshots at around 10:45 p.m. Police said a house was struck with gunfire, but no injuries from the shooting have been reported. Police also reported finding multiple shell casings in the area. A male is reported to have been spotted running southbound on Arnold Avenue.
A nearby local business owner, who asked not to be named due to fear of retaliation, said he was standing outside when he heard the shooting. "I heard six times pap pap, gunshots," he said, mimicking the sound of gunfire. "When I heard it, I just ran inside."
"I could smell the gunpowder," the owner said.
The owner's employee, who also asked not to be named, was cooking for three customers. She said she didn't register the gunshots over the sound of the grill until one of the customers shouted, "They're shooting! They're shooting!"
The employee said the three men hastily took their orders and left. She said police arrived quickly, with the first vehicle on-scene in "five minutes, maybe six."
The employee said the area has a negative reputation, so she wasn't shaken up, just surprised. "It was the first time I've heard shooting," she said.
Police said the investigation is ongoing as of this morning.
Anybody with information on this or any other crime is encouraged to call the Toronto Police Service non-emergency line at 416-808-2222 or Crime Stoppers at (416) 222-8477.