Smaller-format store will be company's fifth in the GTA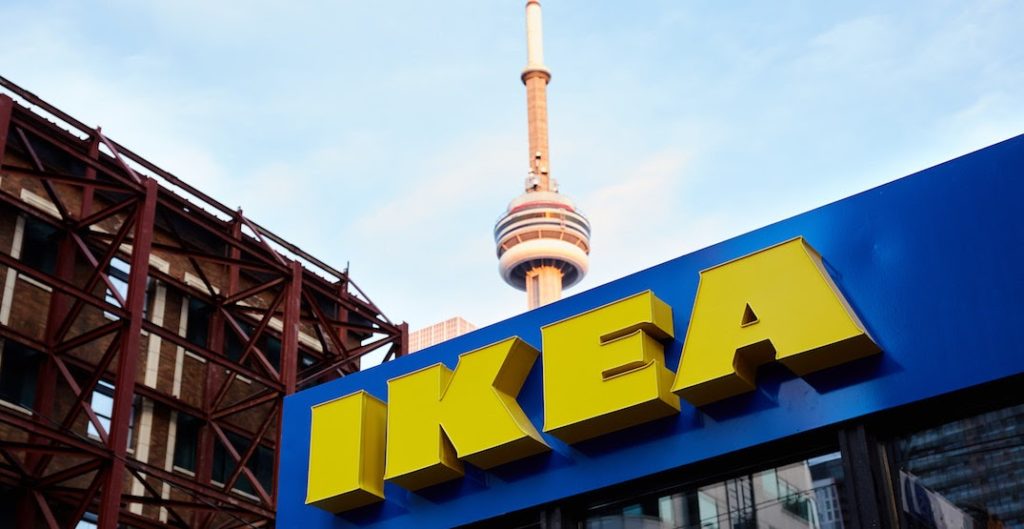 An Ikea store is expected to open in the heart of downtown Toronto in the next year or so.
In a news release on Thursday, Ingka Centre and Ikea Canada announced plans to introduce the retailer's first store in the city's downtown as it hopes to become more accessible to Torontonians.
Ikea will be opening a new store after acquiring the Aura Retail Podium, located at 382 Yonge St.
"Ikea Canada is committed to becoming more accessible by bringing our stores closer to where Canadians live, work and socialize," said Michael Ward, CEO and chief sustainability officer at Ikea Canada.
Currently, the Aura Retail Podium is about 130,000 sq. ft. of space spread over three floors. The new Ikea story will occupy about 66,000 sq. ft. on the ground and second floor.
It will include more than 2,000 products for purchase and, similar to outlets in major cities such as Paris, Moscow and Shanghai, it will be a smaller-format store.
This will be Ikea's fifth store to open in the Greater Toronto Area since it launched here in 1977. In the summer of 2008, Ikea opened a showroom in Toronto that lasted a month.
Its other GTA locations are in Vaughan, Burlington, North York and Etobicoke. It has 14 stores across Canada.
The new store in Toronto, which plans to open by late 2021 or early 2022, is expected to offer customers a new service that will involve the option of picking up online orders close to home, according to the news release.
Potential Ikea customers took to Twitter to discuss the announcement and what they thought about the retailer set to touch downtown.