Former Rams athletes and coaches will appear in the Canadian Elite Basketball League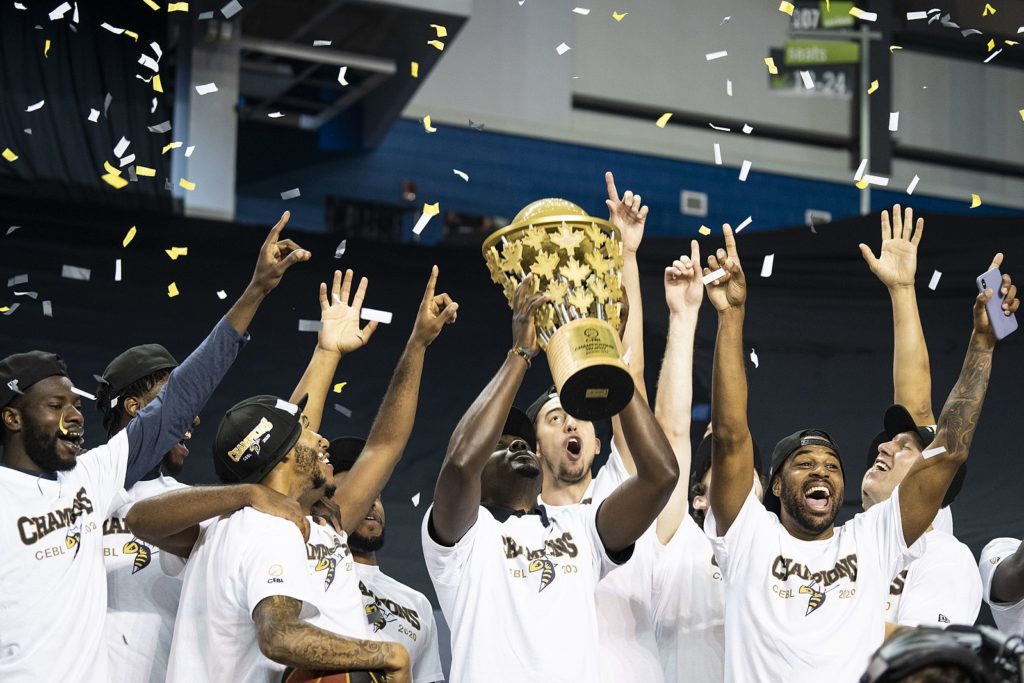 The Canadian Elite Basketball League (CEBL) is returning for its third season in June and is expected to feature a ton of former Ryerson basketball personnel, from players to coaches alike.
Over the years, Ryerson athletes have gone overseas to play professionally, but the CEBL has brought home many graduates to play on the same court and it will do so again when the 2021 season kicks off on June 5.
Here are a few Ryerson alumni lined up to be part of the CEBL this season.
Adika Peter-McNeilly, who played four years at Ryerson, has agreed to return to the reigning CEBL champions Edmonton Stingers for the 2021 season. Peter-McNeilly is now entering his third season with the Stingers and is part of the core roster looking to lead the team to another title. During his time as a Ram, Peter-McNeilly became the first player in program history to be named a U Sports First-Team All-Canadian.
The Stingers are coached by Jermaine Small, a former assistant coach at Ryerson for three years starting in 2011. As a coach, Small is the winningest coach in the CEBL through two seasons and was most recently named the league's coach of the year.
Joining Small's roster is former Ryerson point guard Jahmal Jones, who left the university in 2015 as the all-time leader in assists and steals. Jones became the first Ryerson player to play basketball overseas and will reunite with both Small and Peter-McNeilly.
Another notable Ryerson alumnus in the CEBL this season is forward Jean-Victor Mukama of the Hamilton Honey Badgers. Mukama played five seasons at Ryerson and appeared in his first CEBL season in 2020. He was also named to the 2020 All-CEBL first team. He led Hamilton in scoring during the Summer Series, averaging 14.1 points and 6.3 rebounds per game.
Since finishing his university career at Ryerson in 2019, Mukama has spent time with the practice squad of the Raptors 905, the Toronto Raptors' minor league affiliate. He also played for the Kigali Patriots in Rwanda. Currently, he's overseas playing with Aris Leeuwarden of the Dutch Basketball League.
On March 9, it was also announced that former Ryerson guard Aaron Best would also be joining the Honey Badgers roster alongside Mukama. Best spent five years at the university and has since played multiple years overseas while also spending one full season with the Raptors 905 after departing from Ryerson.
Charles Kissi, who was both an assistant and head coach of the Ryerson women's basketball team, is back with the Guelph Nighthawks as their head coach and general manager. Most recently, Kissi was an assistant coach with the Raptors 905 after spending five years with Brock University's men's basketball team.
Other former Ryerson players that have played in the CEBL include point guard Myles Charvis and guard Ammanuel Diressa. Last season, Charvis played with the Nighthawks while Diressa played key minutes for the Honey Badgers. Both players are expected to potentially make a return to the league this summer, but that decision is yet to come.