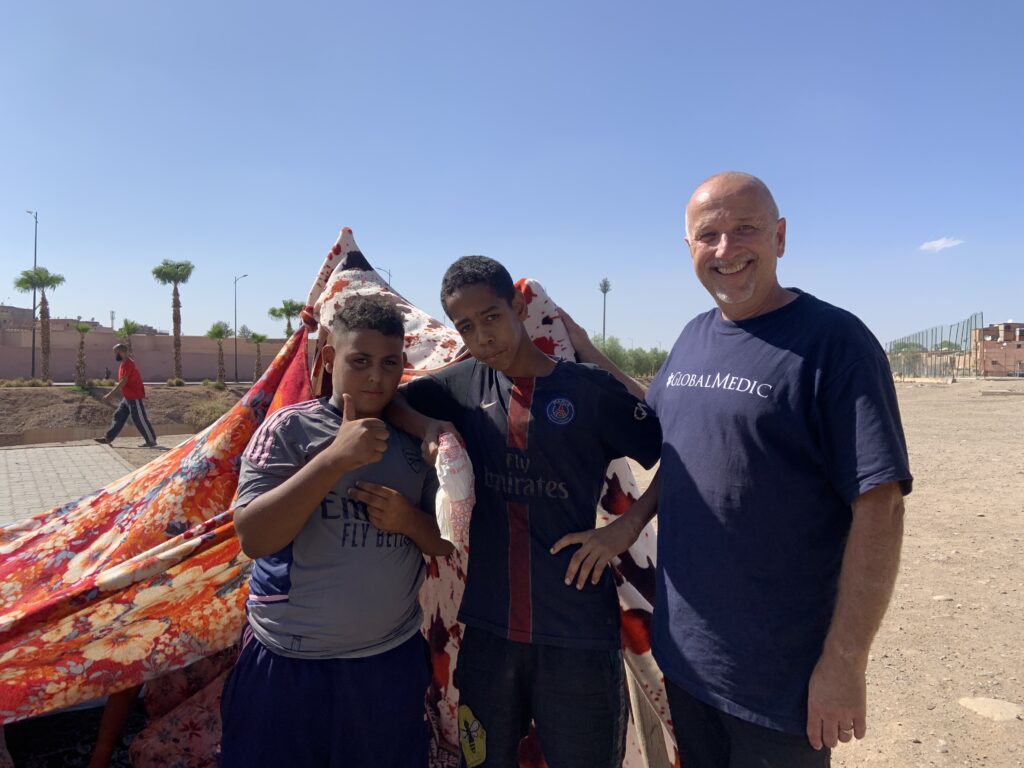 Listen to the story here:
As relief efforts for last Friday's 6.8 magnitude earthquake continue across Morocco, various community groups and charities across the GTA are working around the clock to provide much-needed assistance.
The earthquake, which struck 71 kilometres southwest of the Moroccan city of Marrakesh, has reportedly killed over 2,900 people, with the number expected to rise as aid efforts continue.
The Moroccan government is currently only accepting aid from four countries — Qatar, Spain, the United Arab Emirates, and the United Kingdom — as well as various non-governmental and aid organizations. The decision, which some have criticized as a refusal of desperately needed aid, is "based on a precise assessment of needs on the ground by the Moroccan authorities," according to a statement made by the Moroccan government Monday.
"We have to respect the strategy of the country because they know better," said Narjiss Lazrak, president of the Moroccan Association of Toronto (AMDT). "They want to be efficient in whatever they receive, because receiving but not having access to give it to people — it's useless."
Typically, the AMDT helps those in Toronto's Moroccan community with tasks like community integration, finding employment and registering kids in schools. But when news of the earthquake first broke last Friday, the organization immediately jumped into action, organizing fundraisers for aid organizations operating in Morocco, prayer at a local mosque and other community support events.
"We launched an online fundraiser through Interac, and then we opened our office Sunday, the whole day, and then Monday to Friday, from 6 to 8 p.m. for people who wanted to drop off either cash or cheques," said Lazrak.
GlobalMedic, an Etobicoke-based disaster relief organization that provides resources including food, clean water, medical and shelter supplies, has also been helping with relief efforts.
"We are partnering with a couple of different groups on the ground," said Jamie Cross, GlobalMedic's senior emergency programs manager. "Right now, [with] one of our partners, we've taken over a local cafe [in Marrakesh] and are providing hot meals for people that have been impacted."
Additionally, Cross said GlobalMedic deployed two members of their rapid response team to affected areas, bringing with them water purification systems.
While Morocco hasn't yet accepted Canada's offer for help, the Canadian government announced Wednesday that it would be matching all donations made to the Canadian Red Cross up to $3 million, in addition to $2 million "to support the immediate needs of those affected by this crisis."
For Lazrak, who herself has family in Morocco who have been impacted by the disaster, the level of support has been touching.
"We have the support from all communities, from all ethnicities, and that's amazing; it warms our hearts. We thank them for this support, and we thank them for this solidarity," said Lazrak. "It's unbelievable. I never thought that we had that much love around us."