According to Shopify, knowing your audience is the top priority for higher engagement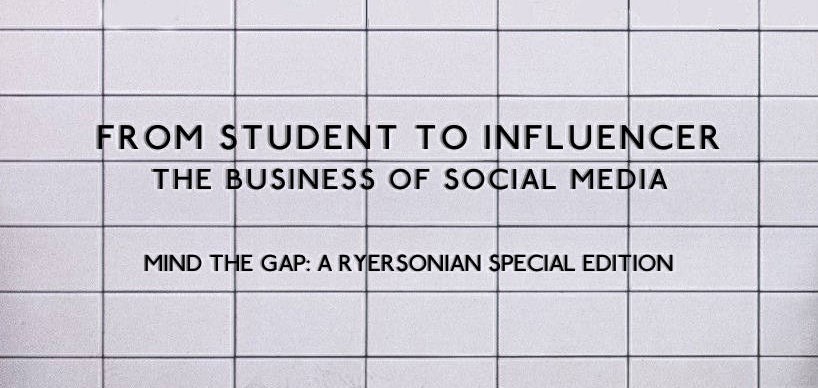 Like many others, 19-year-old Aliza Shan started posting on social media for fun at the beginning of the COVID-19 pandemic. With schools and workplaces closed, she created a TikTok account for entertainment while being quarantined at home.
What she didn't expect was the millions of views and thousands of followers that she would get after posting just one video.
"I downloaded the app pretty much just to see what everyone was talking about. Then I hopped on a couple of trends and the very first video I made got a million views," she said. "I feel like that kind of encouraged me like, 'oh, I can actually make something and people will actually watch it.' And then I just got addicted."
Shan, who is studying psychology at Ryerson University, balances her full-time course load and part-time job along with her social media. Although excelling in school is her first priority, Shan makes time to create TikToks and take pictures for Instagram throughout the week.
Shan said she noticed her follower count increasing over the course of a few months but didn't think much of it — after all, she was doing it to express her creativity. But her account quickly turned into a side business when brands started reaching out to her for sponsored posts.
"When they reached out to me, I started to really get serious about it," she said. "Now I have deadlines, now I have people that I need to reply to. I need to actually use my email and not just keep it in my bio."
Shan appreciates how social media allows young people, especially students, to turn their accounts into their personal brands.
"There is a whole influencing world. I feel like social media has made it so easy for people like us, normal, regular kids that just go to high school, to build an online presence," Shan said. "Seeing others do it really inspired me to start thinking about it and seeing if that's something that I could potentially turn into my full-time thing."
In an interview with influencer marketing agency Viral Nation via Vox, co-founder Joe Gagliese said that each influencer charges a different amount for sponsored posts but it can range from a few hundred dollars to a few thousand dollars per post.
The price for sponsored content depends on a few different factors, such as follower count, the kind of content they post and their audience engagement rate.
"A micro-influencer, which is someone that has 10,000 to 50,000 followers, is actually pretty valuable," Gagliese said. "People with smaller followings can make between $30,000 and $60,000 a year. The micro-influencers can make anywhere from $40,000 to $100,000."
For some influencers and content creators, their increasing social media presence allows them to eventually create their own business selling products outside of their regular posts and brand collaborations.
23-year-old Adina Shabahat, a marketing student at Ryerson, had this experience when she started posting more consistently on her social media accounts. Like Shan, she started her account just for fun but started taking it more seriously when companies wanted to partner with her to post branded content.
Her social media presence caught the attention of one brand who later offered her the chance to create her own jewelry business. Her jewelry line, called Adina & Co, features bracelets, necklaces, earrings, rings and anklets.
"I've always wanted to start my own business," Shabahat said. Although there was a steep learning curve and an overall lengthy process in starting her business, Shabahat says she's glad she went through with it and is happy with the success of the brand.
"There's a lot of things that are fun to do, but I don't think I could do them long-term," she said. "But this — I actually really enjoyed doing it and I can see myself doing it for a while."
However, like any career, starting on social media and building a brand takes time. An article by Shopify suggests that knowing your audience is essential in order to have high engagement and a successful account.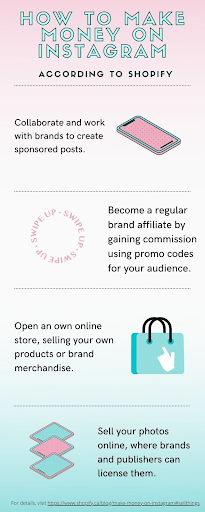 The world of content creation isn't always glamorous. From dealing with hate online to spending hours creating a short video, there's a lot that goes on behind the scenes that viewers don't see.
"The hardest thing for me is with some of the toxic environments online. It comes with cancel culture and you have to be so careful with what you're putting on social media," Shan said. "Saying the wrong thing the wrong way at the wrong time could just blow up in your face."
For content creators who are just starting out, Anna Petridis, a first-year journalism student at Ryerson, says consistency is key to maintaining followers and increasing engagement. Petridis started her Youtube channel in her last year of high school and is working to grow her followership.
Petridis has been wanting to have her own social media presence for a while. In hopes of creating that for herself, she began posting more consistently on Youtube, Tiktok, Instagram and Snapchat.
Although it's just a hobby for now, Petridis said she would love to do social media full time in the future.
"I really want it to become a business because I just love making people happy," said Petridis. "If I ever do gain that large following, I think it'll just make me happy to see other people smile for my content. I'd be blessed if it ever turned into something big."