Six female broadcasters made history as ESPN's first all-female telecast hosts last Wednesday.
Melanie Newman and Jessica Mendoza called the game, and were joined by Sarah Langs, Alanna Rizzo, Heidi Watney and Lauren Gardner.
The women made their debut during an all important NL West matchup between the San Diego Padres and the Los Angeles Dodgers.
They are the first group of female broadcasters to host an MLB, NBA or NFL regular season or playoff telecast. Although the group made groundbreaking advancement in the representation of women in sports, the women in the broadcast acknowledge that there's still a way to go in the representation of women of colour in sports media, and the tokenism of women in sports.
The Dodgers had already wrapped up a postseason spot, but were still battling against the San Francisco Giants for the NL West division title, which they lost. The Dodgers still qualified, however, for the NL Wild Card game on Oct. 6, in which they walked off the St. Louis Cardinals to advance to the NLDS, where they will face off against the Giants.
To call the game, Baltimore Orioles play-by-play commentator Melanie Newman was joined by Jessica Mendoza, who in 2015 became the first woman to serve as an analyst for a nationally-televised MLB game.
"It's so important for young girls and women out there to be able to see and hear their own voices on Major League Baseball games," Mendoza said on Twitter.
Data shows that the voices of women, and people of colour are lacking in sports media.
In a recent study, the Institute for Diversity and Ethics in Sport (TIDES) found that 77.1 per cent of employees in sports media are white, while 85.6 per cent are men.
The report also highlighted the improvements on some of these issues, with the report noting that the percentage of female reporters rose from 11.5 per cent in 2018 to 14.4 per cent in 2021.
The report also outlines that the racial percentage of reporters increased significantly from 17.9 per cent in 2018 to 22.9 per cent in 2021. However, people of colour in sports media continue to be a minority.
Despite the broadcast being all women, only one was a person of colour.
Mikayla Guarasci, a second-year sport media student at Ryerson University, says that there needs to be more of an effort by other workers and fans in sports media to give people of colour a place in the industry.
"If we pick the person that's best for the job, that's how we're going to get the diversity," she said. "There are so many incredible people of color and women who are qualified and should be there, but are not getting [the] opportunities."
For Guarasci, a female-led sports media crew is not new news. Guarasci and other women lead a female media company called Unbenched Sports. The organization covers all things sports, backed by the motto of "Speak Sports Like a Girl."
"You don't often see a show of all women who are talking about sports news, and that's exactly what we do. We want this to be something that's normal. We want it to be [that] any day, you can find a podcast or radio show or a broadcast with all women on it, talking about professional sports," said Guarasci.
Throughout history, women have rarely been in the broadcaster's chair when it comes to reporting on sports games.
More recently, the Toronto Raptors and TSN made history with the first all-female NBA broadcast when the Raptors played the Denver Nuggets in March earlier this year.
It's also not the first time MLB has had an all-female broadcast as in July 2021, the same all-female broadcast team made history again as the first women to cover the Game of the Week Live on YouTube.
While promoting the broadcast, Mendoza made it clear that her promoting her own all-female broadcast was something she doesn't want to be doing in the future.
"[I want to be] a part of what's coming in the future, when we don't have to celebrate these moments because more girls and women are going to be doing it left, right, up, down. It won't matter, because we'll be doing it and it won't be breaking news, it'll just be what we do."
Correction: featured image ESPN.jpg was removed Mar. 3, 2023, in accordance with a request from the original creator.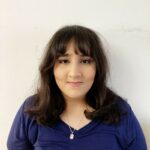 Ambika Sharma was the Co-Sports Editor/Reporter of On the Record for the Fall 2021 semester.