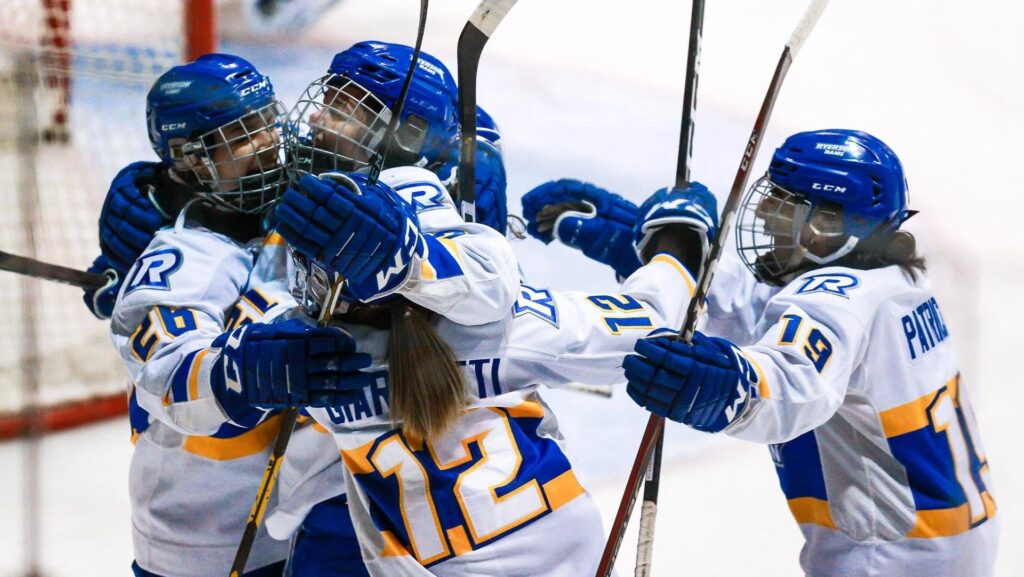 With new recruits, returning faces and a lot of determination, the Rams women's hockey team is ready to suit up and get back on the ice this season.
The squad returns to regular-season action on Thursday against the nationally-ranked York Lions for their first OUA game in 614 days. The Rams exited the 2019-20 season in the OUA semifinals in March 2020 after two heartbreaking overtime losses against the University of Toronto Varsity Blues.
The OUA announced that women's hockey will feature a 20-game regular season schedule for the 2021-22 campaign with this season being broken down into two divisions (East, West).
"[We're] looking forward to just seeing what our team can do this season and just how we're going to handle this different structure," said Julie Patricio, Rams fourth-year defender.
The Rams are welcoming two recruited classes of rookies, as well as other new recruits this season, due to the COVID-19 pandemic and OUA sports being halted last season.
New additions on the roster include defenders Marie Toporowski and Megan Breen. The Rams also added depth in their forwards welcoming Payton Kerr, Brooke Michaud and Cailey Davis. The team also has new talent between the pipes with goaltender Jayden Lawson.
Last week, the Rams named veteran forward Madison Lalonde as captain of the Rams upcoming season.
Head coach Lisa Haley said that the new recruits and rookies are creating a cohesive talented and competitive team.
"I'm impressed with the overall depth of our team," Haley said. "Now we just have to see if we've got the right combination."
It's the team chemistry that Haley said she's already seeing playing out in the team's preseason games, including a very reliable veteran core.
"We had a really young group of rookies that came in three or four years ago, and they're now the core of our team, they're leading our team," said Haley. "They've got a lot of experience in terms of getting us into the playoffs and having success there."
One of the veterans includes Patricio, who said the hurdle for the rookies are their nerves, and that they have enough talent to contribute to the Rams this year.
"The rookies are really stepping up in our, in the first couple of years players are stepping up and they look ready to play," said Patricio. "They're really excited, but nervous. There's a lot of good things to come, and there's a lot of potential within our entire team."
This year the roster includes players with diverse backgrounds and levels of experience.
Rams defender Jamie Watson joins the Rams from the Laurier Golden Hawks, where she played four OUA seasons totalling 85 total games and also served as captain in the 2018-19 and 2019-20 seasons.
Annie Berg, another player with OUA experience, is joining the Rams after spending four years with the Brock Badgers. Berg is also the daughter of Toronto Maple Leafs alumni Bill Berg.
She has totalled 32 goals and 50 assists in 96 games played in her OUA career, and returns to the Mattamy Athletic Centre — the same building that her father played when it was Maple Leaf Gardens.
NCAA Division 1 transfer Savannah Bouzide will be joining the Rams this season after playing at the University of Connecticut.
Haley said that both Watson and Bouzide bring university level playing experience which will help make the transition seamless. This experience is also useful in cases when the Rams face their rivals, Haley said.
"Having a player transfer from another university is very helpful. They can share what they were doing and some of the things that they liked that we can incorporate into our program," Haley said.
Sandy Sampson, goalie coach for the Rams women's hockey team, has also previous experience as goaltender coach for the University of Guelph Gryphons, a team that has won three women's hockey championships in the last five seasons.
Haley said Sampson brings a specific expertise to the team from his experience coaching those goaltenders. The ability to share their strengths and weaknesses gives the Rams an advantage, Haley added.
Earlier this fall, the OUA announced a partnership with HockeyTech and InStat, to bring an opportunity for better tracked, timely OUA hockey stats. For broadcast, the OUA announced that fans would be able to watch 13 of the conference's championships online via CBC Sports' digital platforms.
Patricio said that these partnerships are working towards addressing the gap between men's and women's hockey standards.
"That's the biggest difference between women's and men's hockey," Patricio said. "I've looked at streams in the NWHL and they're absolutely brutal."
Haley, who has extensive experience with women's hockey said she's taken part in multiple International Ice Hockey Federation tournaments and even won gold with Canada's women hockey team at 2014 Sochi Olympic Winter Games.
She said that the boost in media towards women's hockey is key to the future of women in hockey, adding the dropout rate in competitive sports for teenage females is much higher than teenage males.
"That's the biggest reason, exposure, they don't see it happening, so, they don't think it's possible," Haley said.
Haley said the exposure the OUA women's teams get now will translate to the future women who want to play for these teams.
"For those that are up and coming in the future years of university athletics, it's going to make a tremendous impact on the quality of the athletes. I think it's just going to continue to grow leaps and bounds."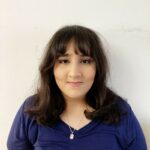 Ambika Sharma was the Co-Sports Editor/Reporter of On the Record for the Fall 2021 semester.