The feminist activist spoke virtually about the ever-changing sphere of activism, and how to fight the good fight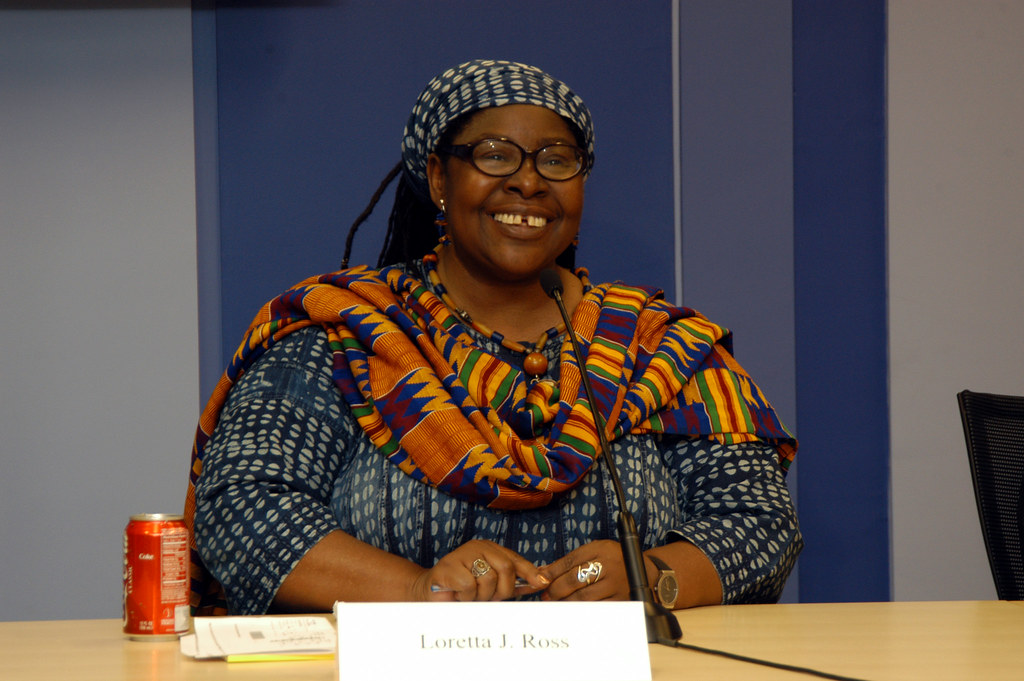 In an online event earlier this week, Loretta Ross spoke in conversation with Ryerson's Centre for Free Expression (CFA) on "Transforming 'Call Out' Culture," while discussing the impact of activism in the past, present and what it can be in the future through her practice of "calling in." 
Ross spoke directly with community scholar Asam Ahmed for an hour about her past activism, the importance of conversation and the ever changing sphere of activism.
To Ross, who is a feminist and reproductive rights activist, call out culture is not the answer to create direct change or action in movements, whether that be in a classroom or online format.
Her approach instead stands within the concept of "calling in," which holds people accountable through private and respectful conversation. 
"If you make a mistake and you show that you want to do better and you're capable of being accountable for the harm that you did, then I'm gonna call you in," said Ross.
In 1974, Ross joined the women's movement in the U.S. and alongside Black and marginalized activists, coined the term "women of colour" in 1977. Since then, Ross has continued fighting for feminist and civil rights causes. She's published multiple books on reproductive justice, with her most recent book Calling In the Calling Out Culture, which came out this year. 
If you ask Ross, calling out culture in the past wasn't exactly what it is today. "Trashing," as Ross described, was a way to splinter a movement and a form of "gossiping and bad mouthing."
Fellow activist Jo Freeman wrote an article in 1976 talking about the negative impact of trashing in Ms. Magazine. 
"It is occasionally disguised by the rhetoric of honest conflict or covered up by denying that any disapproval exists at all. But it is not done to expose disagreements or resolve differences," said Freeman in the article.
"When someone did this particular form of trashing back then, we didn't know if they were politically disagreeing, being disagreeable or whether they were a proper provocateur," said Ross.
This isn't just a tip for activists to use when creating dialogue for change, it's also a critique on right wing behaviour and rhetoric, added Ross. From the Salem witch trials to McCarthyism, she describes them as the creator of call out and cancel culture, calling it "falling into the pro-fascist script."
"The right wing has tried to seize on the concept of the call out or the canceled culture to act like they're the real victims of it," said Ross. "They're cynically trying to use the concept of call outs and cancellations to say that they're the victims now of all of this political correctness.They don't know what to do and they can't say what they want to say without fear of being cancelled."
However, Ross emphasizes calling out shouldn't be completely removed when addressing accountability and in some cases, it may be the best course of action. Often, people will use the guise of "free speech" to perpetuate their hateful rhetoric. Ross said she believes those individuals fall under calling out. 
"Some people want to demand … the right to say whatever hurtful harmful thing they can say and act like they can just run behind the protective banner of free speech and ignore the harm that they're causing; those words do wound," said Ross.
When fighting for change or justice, Ross has one piece of advice for anyone wanting to fight the good fight: have fun.
If you're determined to fight oppression, make it enjoyable because as human rights activist Leonard Zeskind once told her, there is nothing more fun than doing anti-fascist work. 
"He told me, 'Lighten up' … he said fighting Nazis should be fun, it's being a Nazi that sucks," said Ross. "We don't make the revolution irresistible [and] we don't show how much joy you can get out of doing the right thing."