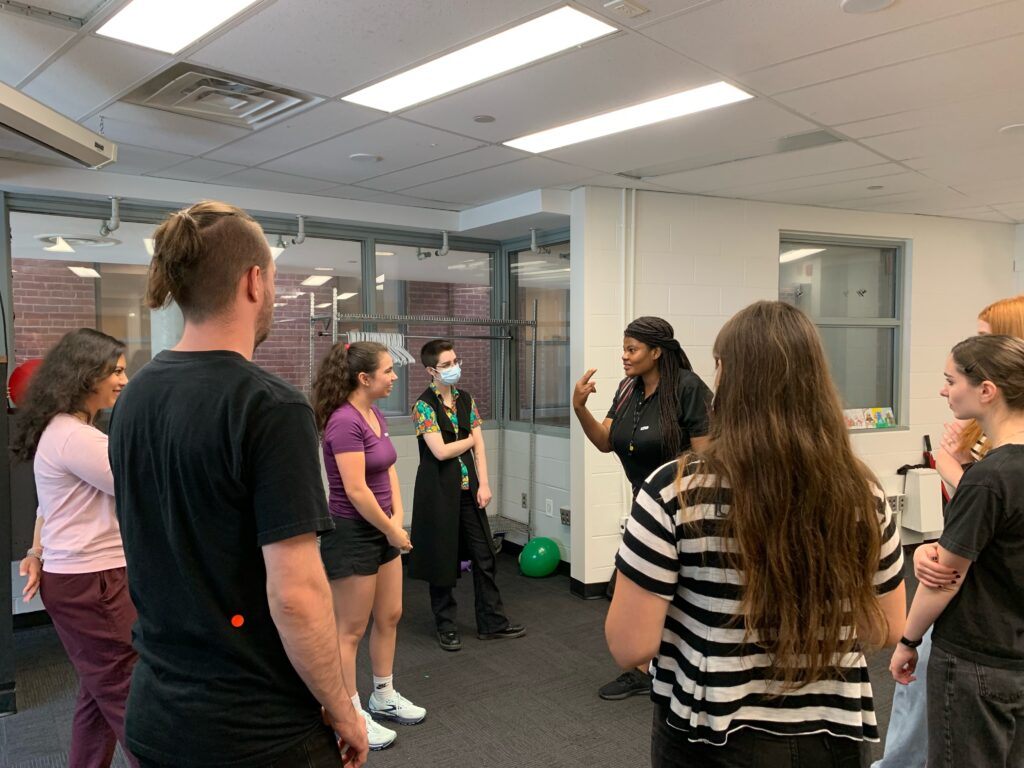 Listen to the story here:
In a loud but safe space, students and staff practiced defence stances, identified vulnerable parts of the body and practiced yelling "no" at the first empowerment self-defence workshop of the semester.
Centre for Safer Sex and Sexual Violence Support (CSSSVS), a service offered by TMU's Students' Union, held the drop-in workshop on Sept.12 and included activities to build confidence with defence strategies and boundary setting.
While generic self-defence courses can be physically based, according to Sam DeFranco, CSSSVS Coordinator, empowerment self-defence brings in the idea of saying no, yelling and setting boundaries with people you may already know.
Empowerment self-defence is aimed more at women and non-binary people as opposed to men, said DeFranco. "Self-defence is typically made on male bodies and is the idea that you are the same size."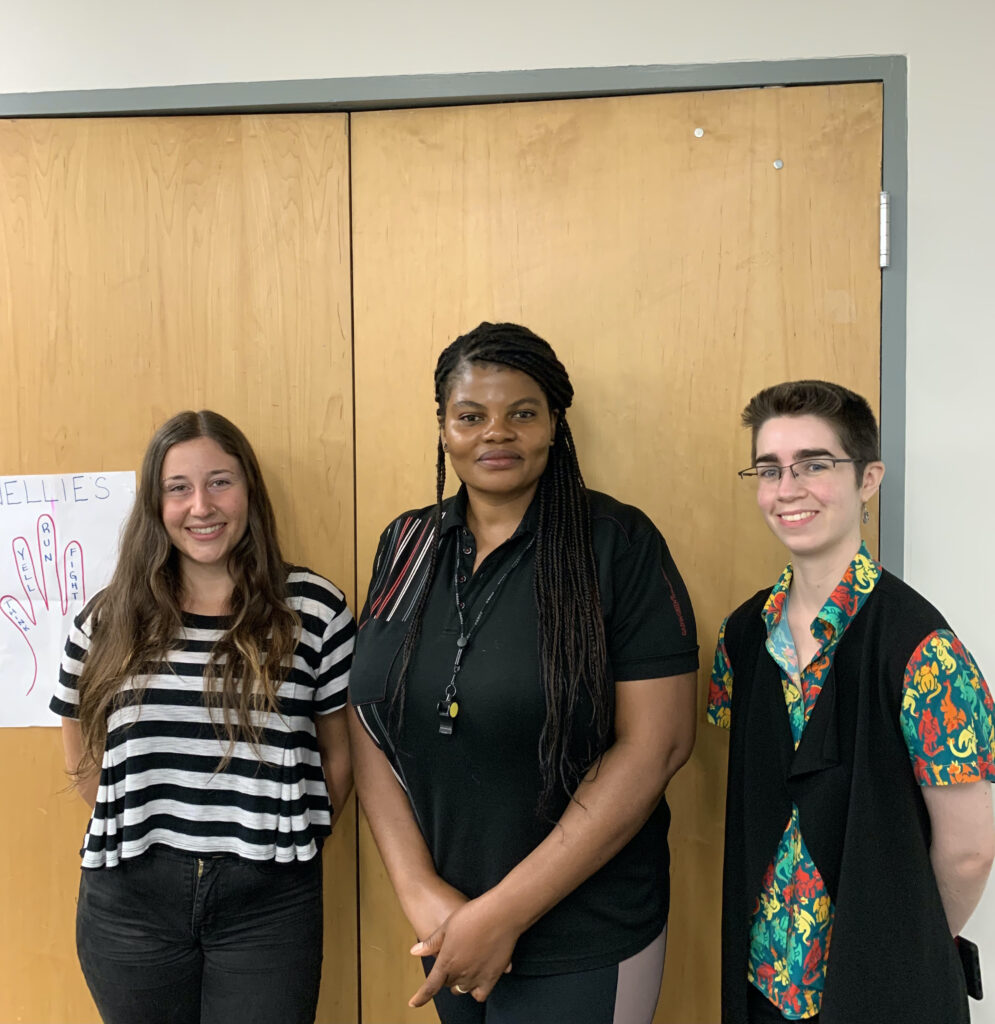 The workshop began last year as a response to students coming to the CSSSVS with concerns about safety on campus.
"We wanted to introduce this program that would both bring in those people that were experiencing that fear, to help, like, mitigate that fear and to help talk about the realities of violence and also help people feel safer," said DeFranco.
Sakshi Aggarwal, a TMU graduate student, was one of the attendees at the workshop. She attended because of her concerns about walking home alone at night in the city.
Aggarwal said that her main takeaways from the workshop were "Yelling, saying no loudly, clearly, having the correct body postures and body language in different situations."
The workshop was run by Peace Onyia, from Nellies, an organization that offers shelter, education and advocacy for women and children. She describes the workshop as "a program that you come, and you find your voice, and you become more confident in yourself."
Onyia said that Nellies wants to end cycles of violence. "We want to help them to identify what a violent situation looks like and how to end that situation."
Another drop-in workshop is booked for Thursday, Sept. 14, at 5 p.m., and a recurring closed group workshop will begin at the end of the month.