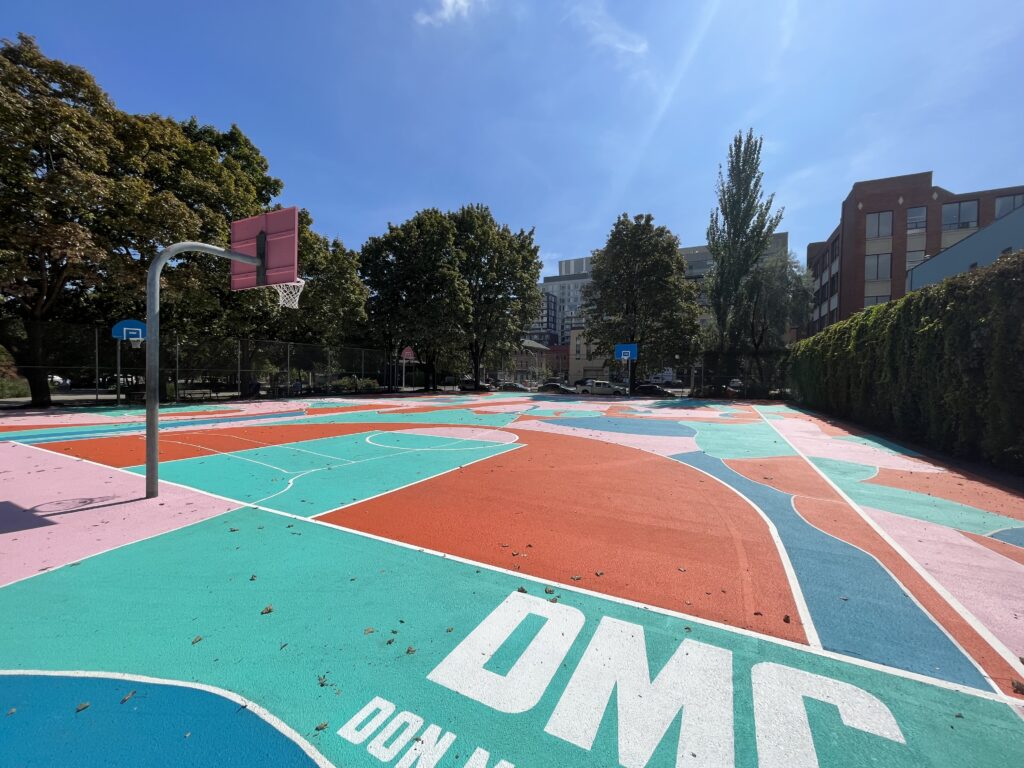 Listen to the story here:
The first official WNBA-themed outdoor basketball court in Canada was unveiled in Toronto on Saturday, a significant step in celebrating women's basketball nationwide.
The city collaborated with the NBA, Dairy Farmers of Ontario (DFO) and Buckets & Borders, a non-profit organization, to renovate the Don Mount Court in Joel Weeks Park, located in the Riverside neighbourhood.
Illustrator and former University of Toronto varsity basketball player Fiorella Granda designed the court. Her goal was to create something that would grow the women's game in Canada and represent women's basketball culture.
"I wanted to highlight key and exciting moments in the league's history," she said.
Granda wanted to celebrate women's elite athleticism. She included significant moments in WNBA history, including the first slam dunk and the game-winning half court shot in the 1999 finals series.
"Growing up, if I saw something like this, I knew that it would make me very happy and motivated because I think representation is very important," she added.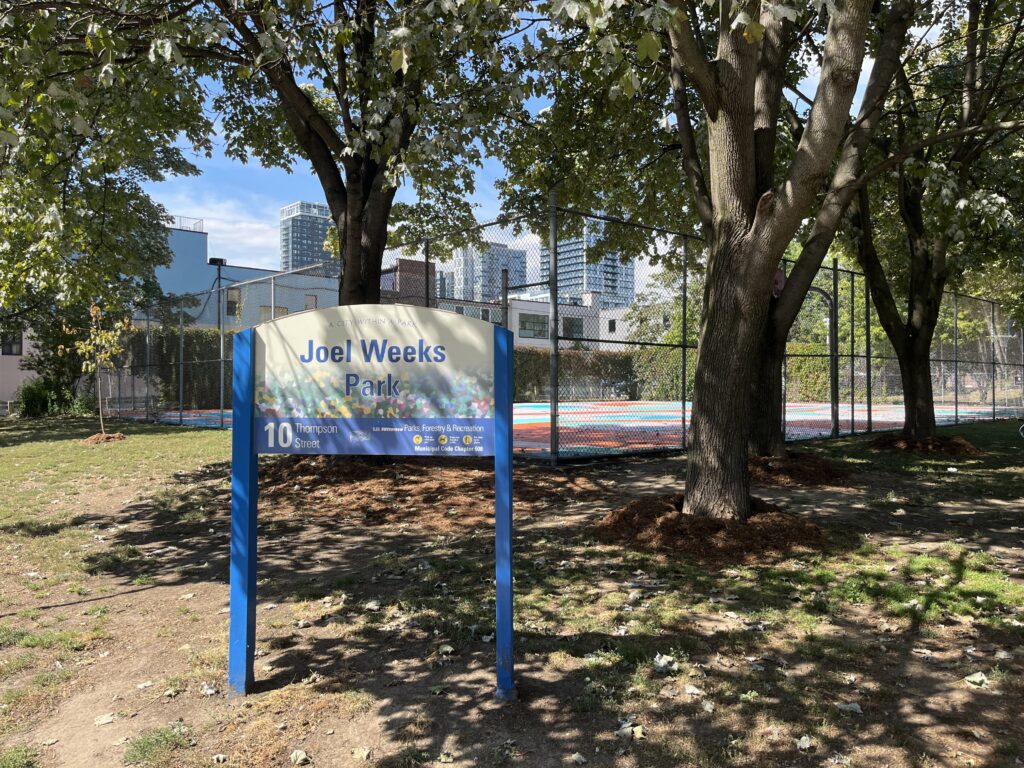 When Kait Nichols, a member of the Toronto Metropolitan University's (TMU) basketball team, heard about the court, she was excited for what it meant for the future of women's basketball.
"It symbolizes that women's sports are finally getting the recognition we deserve, especially in Canada, and that there is hope that women's sports will only continue to grow in our country," she said.
Likewise, Casey Dobson, founder of Unbenched Sports, a sports blog created to give a voice to female journalists, felt encouraged by the court's opening.
"It represents a commitment to not only grow the game but to actively invest in it and support it going forward," she said. "To me this means that we're on the right track as it's so easy to make all these big promises and statements but it's another to take dedicated action."
Dobson also described the court as a safe space for women and other members of the community to come together.
"If steps like this can happen in a market dominated by the NBA, then there is no reason for communities across the country to not be able to follow suit and offer their own versions of these spaces whether or not they're tied to the WNBA," she said.
The new court also symbolizes hope that one day this city will have its own WNBA team. On May 13, 2023, Toronto hosted Canada's first WNBA game, a match between the Minnesota Lynx and Chicago Sky. It sparked interest in the league's expansion.
"I think that would really be amazing for everybody to see," Granda said. "You can really tell there's demand, people would love this. I guess we just need the right funding and the right recognition to actually make it happen."