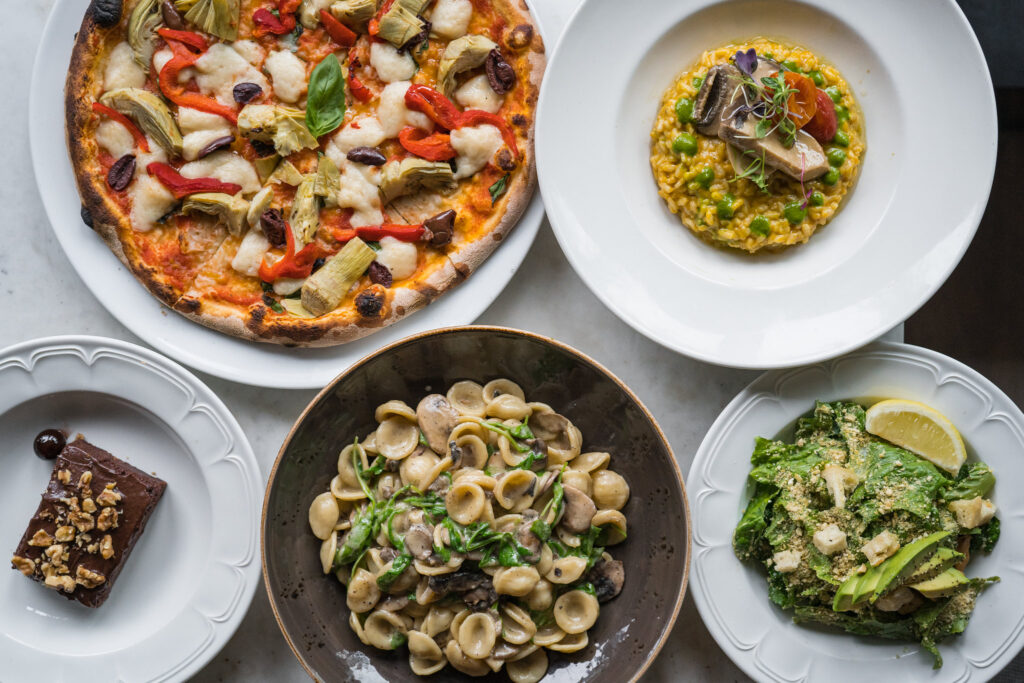 Listen to the audio story here:
Winterlicious, an annual food festival that celebrates local restaurants, is returning after a two-year hiatus.
During the festival, participating restaurants will offer prix fixe lunch and dinner menus, generally at lower price points than they typically offer. The idea is to allow residents to explore more of the city's diverse culinary scene than they might otherwise be able to.
The event will run from Jan. 27 to Feb. 9 with over 220 restaurants from across Toronto participating.
In an effort to support restaurants as they recover from the pandemic, the City of Toronto has waived participation fees for the event.
"The city sees it as an opportunity to support restaurants that are struggling," said Michele Simpson, a representative at the City of Toronto.
"A lot of festivals were canceled the last few years, as ensuring the safety of Toronto residents was our priority," she said. "We're happy that Winterlicious is back to help support the recovery of the city's restaurants."
Brad Cameron, general manager at The Carbon Bar, said that the participation fee has not influenced the restaurant's decision to participate in the past.
They will be serving a shrimp mojito ceviche, smoked eggplant parm and a chocolate praline cake to conclude according to the City of Toronto website.
Restaurants are gradually recovering from the effects of the pandemic.
But despite the potentially increased number of diners, Pogue Mahone Pub and Kitchen does not expect staffing issues to be caused by Winterlicious, general manager Perry MacDougal says.
Items on their menu include potato and leek soup, falafel sandwich, and even a cheeseburger pizza.
Over 80 per cent of restaurants in Canada took on new debt during the pandemic, according to an annual report by Restaurants Canada.
But most restaurant owners and managers remain optimistic as Winterlicious approaches.
"I'm looking forward to people coming out and trying the different things that we're offering," said MacDougal. The festival, he says, will provide "a little bit of additional exposure that we missed."
"People love Winterlicious," said Susan Warner, a senior manager at Bangkok Garden. "The weather in the winter keeps people from doing outdoor activities. With meals being provided in a restaurant, it's a nice way for people to get out without being subjected to the weather."
Bangkok Garden's menu for the festival includes mango salad, basil beef stir fry and lychee sticky rice.
"People are starting to feel comfortable to dine out again post pandemic," said Warner. "It's been heartwarming to see people that we haven't necessarily seen in a while."
A complete list of participating restaurants is available on the Winterlicious webpage.