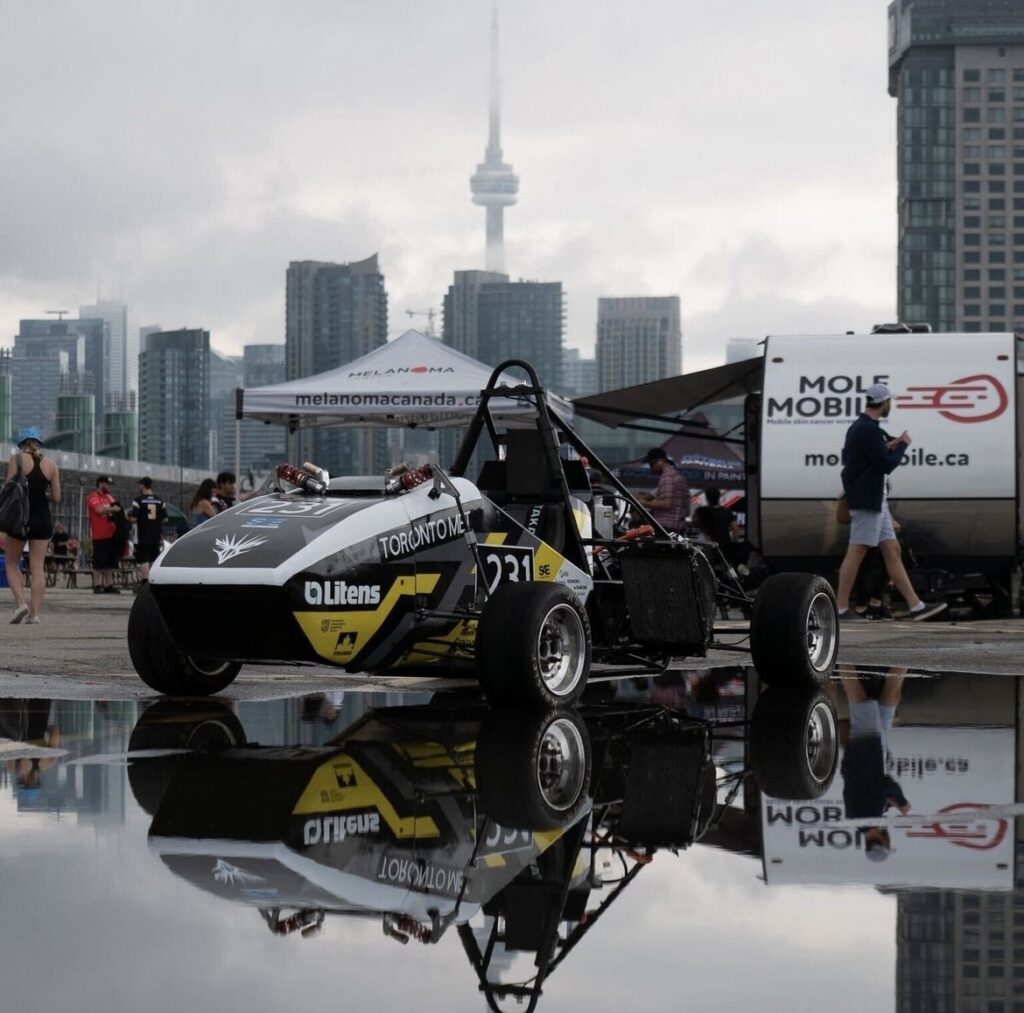 Listen to the article here:
As TMU's formula racing team enters a new season, their sights are set on driving an electric vehicle in competition for the first time.
"[We're] pulling out all the stops," said Claudia Bialkowski, the electric powertrain lead and team captain.
The student-led design team builds and manufactures a car from scratch every year.
While this is their third time creating an electric racecar, thus far they've yet to pass technical inspections at their biggest event of the season, the annual Formula SAE Michigan competition.
These failures prevented them from competing in the dynamic events portion, where they actually get to drive the car they have built.
"We also have never really tried to design a more competitive vehicle. So, another one of our goals is actually to include an aero package this year," said Bialkowski.
This would improve the car's speed while also giving it that distinctive racecar look according to Bialkowski, hopefully earning them a higher design score.
Missing out on these points last year impacted the team's ranking in Michigan, a competition they've participated in for over 20 years.
Last year they placed 26th out of 69 international competitors, a ranking similar to that from 20 years ago when they placed 23rd out of 123 teams.
The difference then was that all teams designed racecars with internal combustion engines. Now, those designing electric vehicles compete in a separate category.
Bialkowski said what helped the team's ranking in 2022 was their scoring in the static events, which focus on the financial aspects of building a racecar.
Toronto Met Formula Racing's business team placed first in 2021 and 2022 for their case study presentation.
Last year, they developed marketing strategies and projected financials to pitch their racecar to a board of directors, said Kimberlee Kohilal, the events lead.
Matching the business side's success will take a bigger engineering team according to Bialkowski.
"Our goal this year is to definitely recruit more members, get them trained, so that we have more hands able to finish the car on time, so that we can actually test [the car] and compete this year," said Bialkowski.
The lack of hands last season meant there were fewer people trained to work on the car's battery pack, one of the difficulties in engineering an electric vehicle.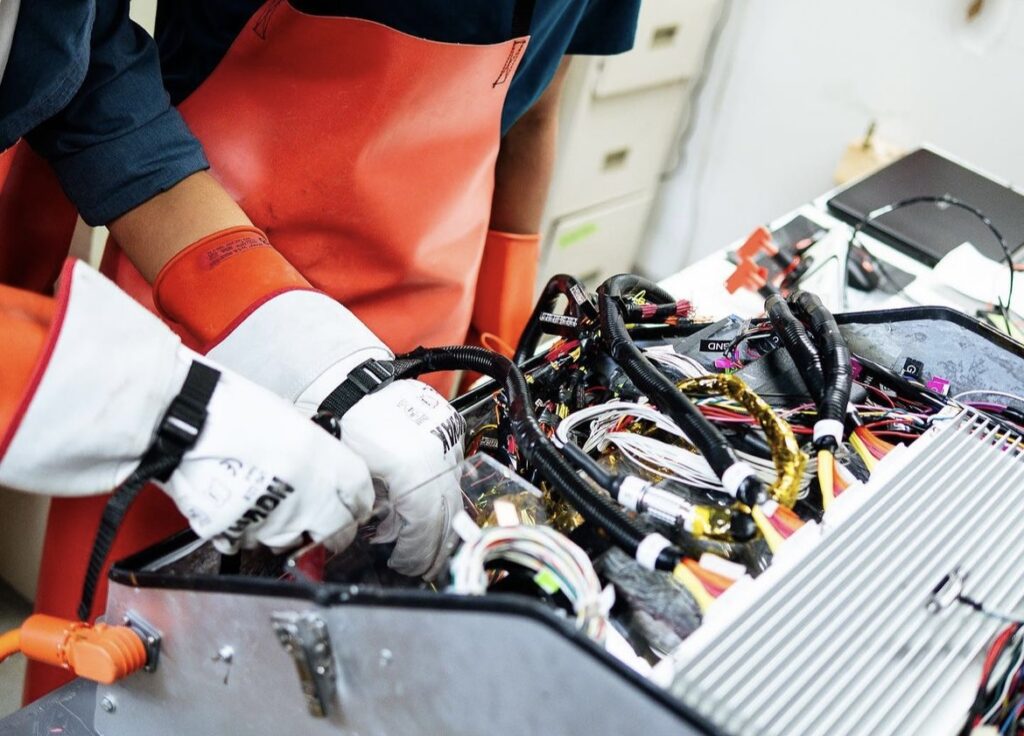 For anyone curious about joining, the team accepts students from all faculties and has recently seen an increase in the number of women across both the business and engineering teams. Their only requirement is dedication.
"If you're interested, we'll take you. It doesn't just have to apply to your school," said Rhythm Patel, the project manager, during last week's orientation.
For those 50 members already on the team, the appeal is simple.
"Where else are you going to be able to make a car from the ground up?" said Patel.