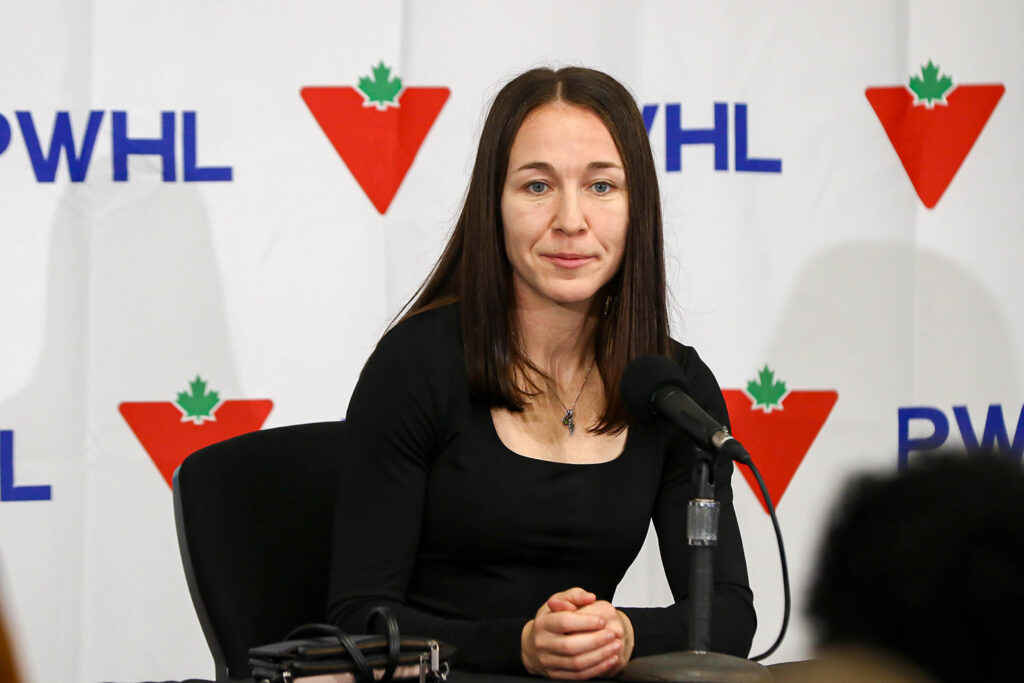 On Monday afternoon, the Toronto Professional Women's Hockey League (PWHL) Franchise selected Jocelyne Larocque second overall in the league's inaugural draft.
The 35-year-old defenseman has been a staple on the blue line for the Canadian national team playing in 10 World Championships and three Olympic games winning two and three gold medals in each competition.
"It's exactly what I was hoping for. I've been living in Toronto or outside of Toronto for over 10 years," said Larocque to the media. "Toronto itself is everything that I was hoping for. I would have been happy with any team but this is the team that I was hoping to get picked by."
Before being drafted, Larocque last played in a professional league as part of the Canadian Women's Hockey League (CWHL) and was a member of the Brampton/Markham Thunder franchise for six seasons before the League folded in May of 2019.
Since then, the veteran has played on the PWHPA Dream Gap Tour that travelled around North America, showcasing the talent in the women's game.
General Manager Gina Kingsbury selected 14 more players in the draft as Toronto continues to fill out their roster for the team's first season in their history.
Some other players on the roster Include Team Canada teammates Natalie Spooner, Kristen Campbell, Sarah Nurse and defensive partner Ranata Fast who all won gold with Larocque at the 2022 Olympic games.
"We're close friends. We obviously have played together for five-plus years now. So there's a comfort there," said Larocque. "I'm excited that … we'll be on the same professional team together".
The formation of this newest iteration of pro women's hockey in North America was founded In August after the purchase of the Premier Hockey Federation (PHF) by Mark Walters in July.
The PWHL season is set to commence in January 2024.
Social Line: The PWHL Toronto franchise took the next big step in solidifying their roster Monday at the draft as they selected Canadian national team defenseman Jocelyne Larocque with the second overall pick.