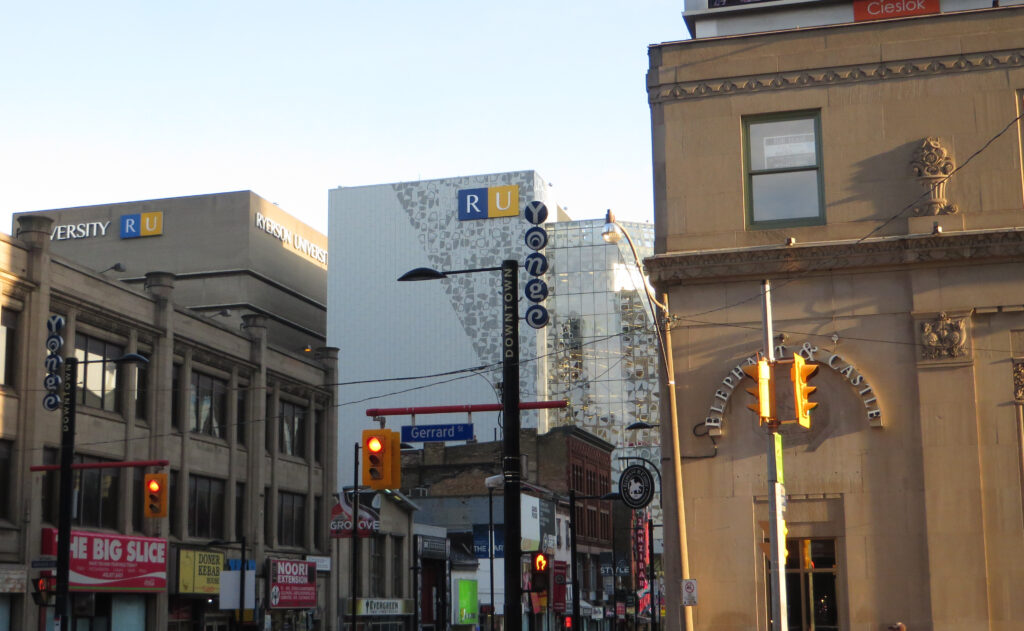 International students attending Canadian universities in the fall semester are being barred from studying in-person until their student permits are approved by Immigration, Refugees and Citizenship Canada (IRCC).
Out of the 3,800 international students who attend TMU, around 100 of them are continuing their education online and another 100 are seeking deferrals, said TMU president Mohamed Lachemi.
Exact numbers from the university won't be available until November, including more information on the remaining 3,600 students, according to the president's office.
"Although the visa processing is out of our control, we will do everything [we can] to help," said Lachemi. "For [someone] who came to Canada as an international student about 36 years ago, this is something that is very close to my heart."
According to IRCC, they received about 478,000 applications this year between the months of January and August, which is over 190,000 more applicants than last year.
Stuart Isherwood, media relations advisor for the IRCC, said in an email statement to On The Record that the IRCC received an additional $85 million to help deal with the backlog.
"The funding builds on the work that has already been done to reduce wait times, such as hiring new processing staff, digitizing applications, and implementing technology-based solutions such as digital intake and advanced analytics," said Isherwood.
The IRCC recently announced they are hiring 1,250 new employees in order to help speed up the application process.
Lachemi says that, in the meantime, the university is working in conjunction with the International Student Support (ISS) group, the largest on-campus support group for international students, to provide advising, drop-in hours, and one-on-one personal appointments.
"The ISS is holding appointments for all international students, both in-person and online. These students are accompanied by designated international student advisors that can answer any questions these students may have about returning to campus."
At TMU, international recruitment and support teams are in direct contact with the university faculties to ensure these students are getting access to courses online through D2L while waiting to receive an approval on their student permit.
According to Wilfrid Laurier University Economics Professor Mikal Skuterud's statement to the Toronto Star, he believes the Waterloo-based institution might be facing over a million dollar deficit due to international student deferrals. Wilfrid Laurier has not confirmed this estimate officially.
However, TMU plans to do their best to accommodate their students despite the outstanding funding questions.
"This definitely affects our (university) finances, but the most important part of all this is the students," said Lachemi.