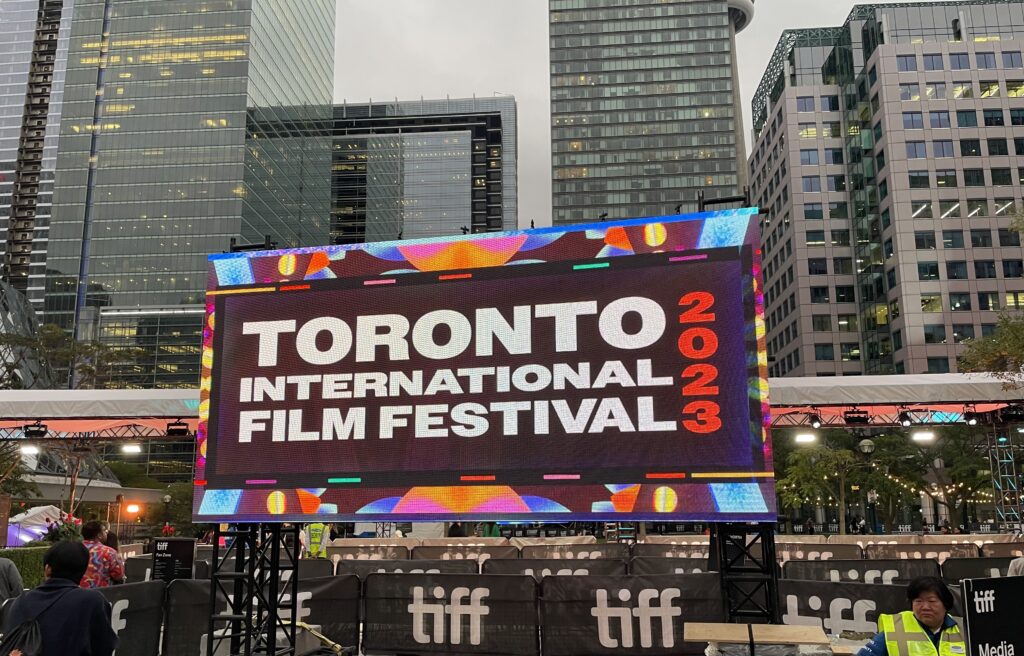 Listen to the story here:
The Toronto International Film Festival (TIFF) kicked off last week, drawing its usual large crowds despite this year's shortage of big-name celebrities.
With the ongoing Writers Guild of America (WGA) and SAG-AFTRA strikes and many stars opting out of attending, there was uncertainty about TIFF's appeal leading up to the event.
However, Benjamin Dzikowicz, a lines assistant at TIFF, says there are way more people attending compared to 2022. "Last year, people were still wary about COVID," he added.
Evidently, many of those attending this year's festival aren't there for the star power.
"TIFF is more than just seeing the celebrities and the panels…Seeing the movies before the rest of the world gets to see them is always a perk," said actor Serena Thompson, who was a regular TIFF attendee for the years she attended TMU studying film.
With writers and performers unable to come, the focus is on directors.
"All eyes will be on these people because they're the only celebrities doing press right now. So, it's a great time for them to use their platform…because their voices are powerful," said Thompson.
"It's a real opportunity [for them] to have conversations that we don't normally have on red carpets," said Alistair Hepburn, the executive director of ACTRA Toronto.
While many were focused on the strikes in Hollywood, Hepburn also wants to draw attention to a labour issue closer to home.
ACTRA's 28,000 members were locked out from performing in commercials due to a dispute with the Institute of Canadian Agencies (ICA), which controls 15 advertising agencies.
The lockout began 16 months ago during contract renewal negotiations, when the ICA made proposals to cut rates and lower benefit plans for performers, which ACTRA refused to accept.
"So, a lot of the big brands…are using non-union performers to make their commercials and are underpaying them dramatically," said Hepburn.
It's an issue he's quick to point out, with the Hollywood strikes receiving more attention than the Canadian labour dispute in recent months.
Regardless of the underlying tensions, crowds continue to fill the streets at TIFF.
"People just want to see movies," said Dzikowciz.