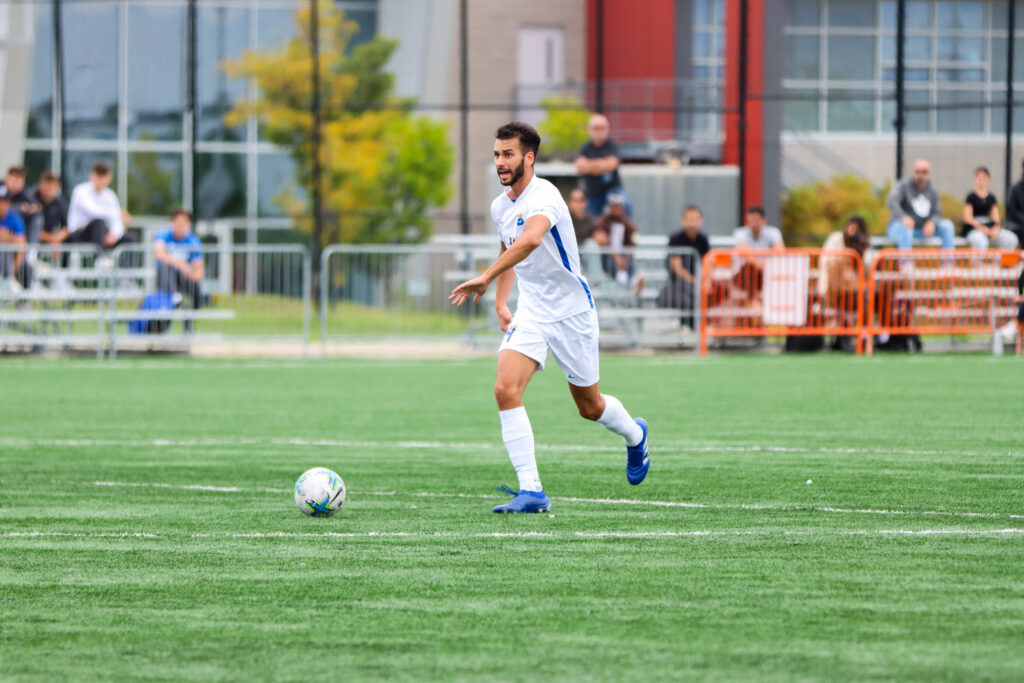 The TMU Bold took to the field again this week for the first time since the university opened an investigation into team conduct.
Friday afternoon Toronto Metropolitan University announced that the Bold men's soccer team was allowed to resume on-pitch activities. "At this time, based on the investigation to date, the university has determined that the home opener game scheduled for Saturday, September 9th can proceed," TMU said in a statement.
The team was suspended after the university opened an investigation into a report of "serious and concerning behaviour," that was reported on by The Eyeopener and others and referenced a statement released Sept. 4. These allegations forced the team to forfeit both of their games against Nipissing and Laurentian universities last weekend, resulting in two 3-0 losses to start the season.
The team is led by head coach Filip Prostran, who has led the men's soccer team since 2015, and includes a roster of athletes both new and old.
In a statement released Sept. 8, the university wrote that it "continues to assess and address the situation as appropriate. In order to protect the privacy, confidentiality, and integrity of the independent investigation underway, the university will not be providing further comment or details of the investigation and any measures will remain confidential."
In their home opener on Saturday, the Bold dispatched the Nipissing Lakers 8-0 to secure their first win of the 2023 season. The men's soccer team is scheduled to host their crosstown rivals, the University of Toronto Varsity Blues, this Saturday as they look to make it back to the U Sports National Championship for the second year in a row.