The Festival of Authors has various events and activities for readers and aspiring writers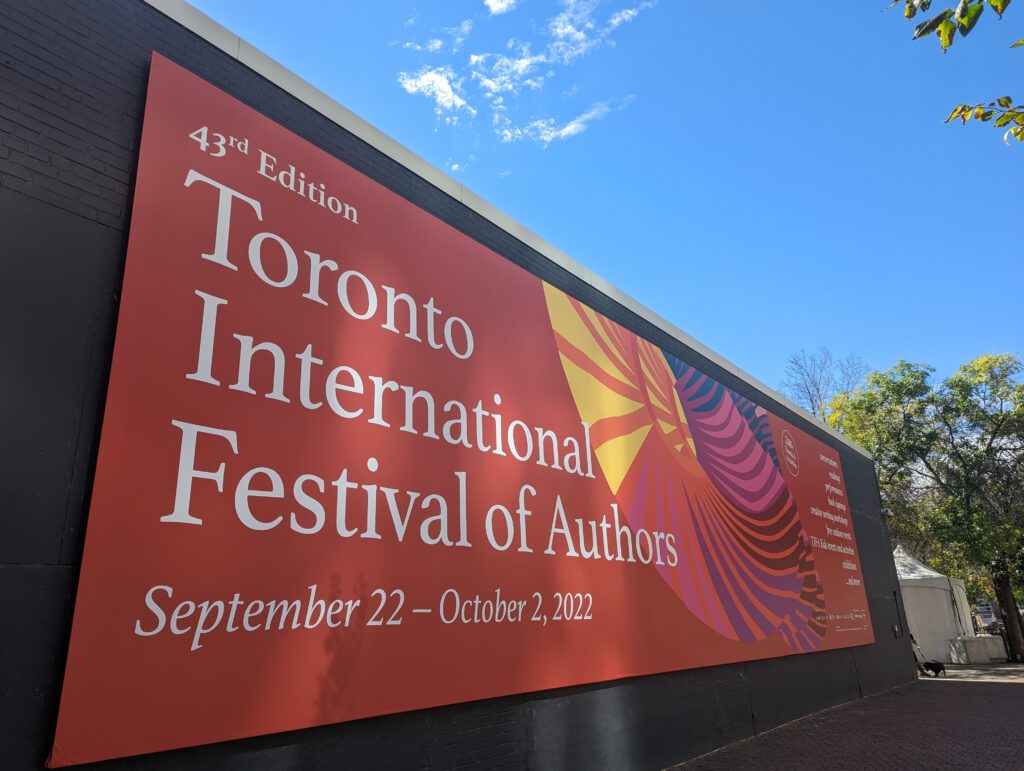 From origin stories to the impact finding community had in authors' lives, memoirs took the stage at the 43rd Toronto International Festival of Authors (TIFA). Making the return to in-person events, TIFA runs from Sept. 22 through Oct. 2 at the Harbourfront Centre along the city's waterfront.
TIFA director Roland Gulliver says that the ambition of the festival is to grow its audience and look at different ways to make stories more accessible. According to their website, this year, the festival has over 200 events and activities that include authors from over 30 countries around the world and offers student-priced tickets, free events and writers of different genres including non-fiction and memoir.
Last Saturday, two of the events provided a glimpse of conversations being held at the week-long festival.
Cody Caetano and Isaac Fitzgerald, who both released their new memoirs this year, spoke at a panel titled "The Art of the Memoir."
For Fitzgerald, the process of writing a memoir meant he "Got to focus on the ways [he] failed" and "see [himself] more clearly."
Later in the day, a discussion around the "Language of Loss" with Michael Pedersen and Naja Marie Aidt centred on processing grief through their writing. Both authors, who are also poets, said they wrote the type of book that wasn't available for them through their grief.
The result was "something that could have been of value for me," said Pedersen.
Much like the festival, memoirs are a way of connecting with others. They combine one's lived experience with the craft of literary prose, allowing authors to share their own story but in a way that others can relate to.
Alexandra Kimball, a non-fiction writer and journalist, has written in this genre and says it's "A unique way of getting at a universal experience through a very personal one."
"Many of the most successful memoirs are intensely specific and personal, but people tend to relate to them and they tend to have a universal appeal that way," said Kimball in an interview. "That's something special about memoirs."
As the week continues, the festival will highlight authors and participants from around the world, featuring events in different languages, critical conversations and a small press fair.