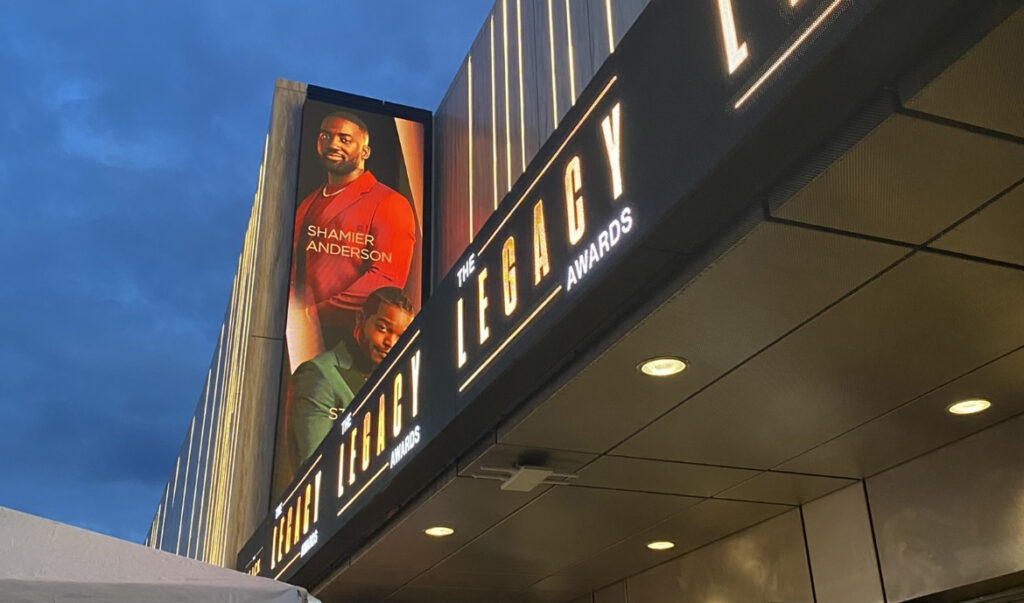 Andre DeGrasse, six-time Olympic medallist, was amongst many who were honoured at the first major Black-Canadian award show at the Legacy Awards last night, taking home the Athlete of The Year award. 
The Legacy Awards is "the first major Black-Canadian award show to honour and showcase Black talent in the country" to be broadcast on live television according to their press release. The show aired on CBC and CBC Gem and was hosted by Shamier Anderson and Stephan James; co-founders and co-chairs of The Black Academy.
Sports anchor Kayla Grey asked award presenters Brandon Gonez and Kathleen Newman-Bremang to stand by her side as she accepted the award from them, saying,  "I love you guys, and thank you for loving me right back!"
Haitian-Canadian film director Fabienne Colas spoke about the lack of inclusivity and lack of diversity within the media as well as the lack of intersectionality when it comes to Black women receiving their accolades.
Colas accepted her Visionnaire Award crediting the ongoing support of organizations including her own foundation. "You led not only me but so many women of colour to dream a bigger dream for themselves," Colas said.
Sprinkled amongst the award recipients and celebrations were performances by Kardinal Offishall, Deborah Cox and many more.
Scarborough's Lamar Johnson attended the award show after the TIFF premiere of his movie, Brother.
"This is dope. There's nothing like this. To have my movie just premiere and now being here, it doesn't feel real," Johnson said. "This has to be one of the best things to happen to us Black Canadians, we don't have a platform like this. I'm grateful for those brothers, this wouldn't happen without them."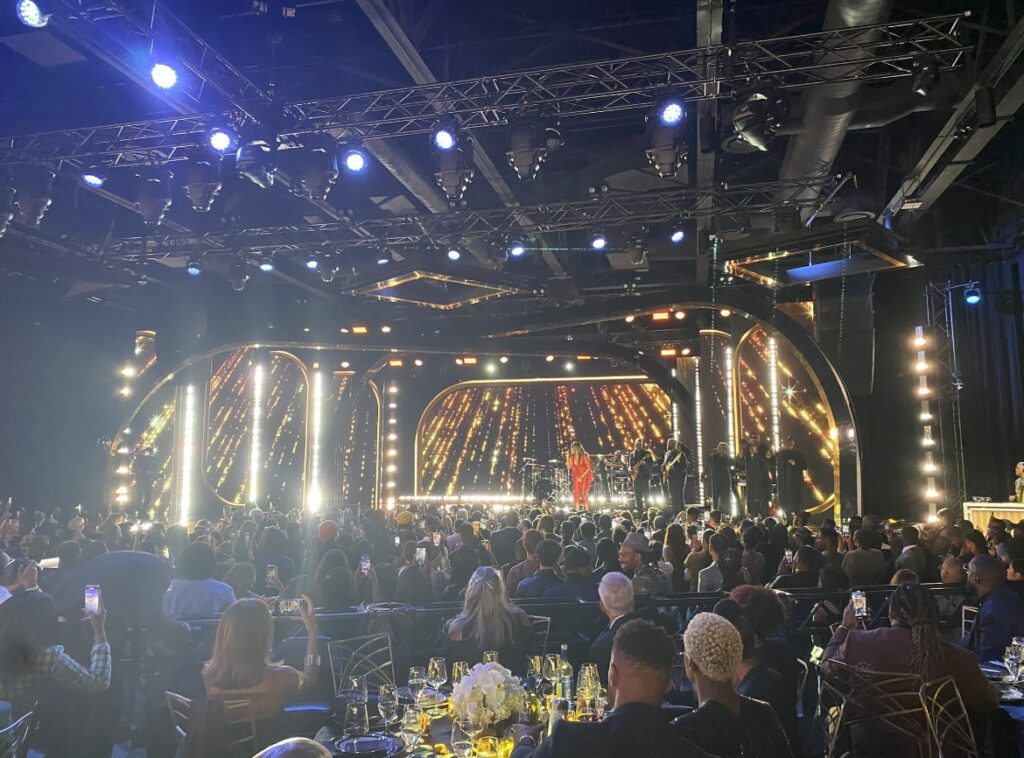 BET (Black Entertainment Television) has hosted award shows for more than 20 years, where they also acknowledge philanthropists, artists, and sports stars. However, according to audience data shared by Jesse Collins Entertainment, their ratings have plummeted due to a lack of viewership, engagement, and simulcasting with other platforms such as CBS, which increased viewership in past years. The 2021 BET Awards simulcast reached 2.4 million total viewers, compared to last year's 3.7 million (as reported by digitalmusicnews.com). 
The Oscars have also taken a hit with only 10.4 million tuning in for their 2021 Oscar show compared to 23.6 million views the year before according to Nielsen data.
By comparison, Alexander Shabazz, 29-year-old nominee and organizer said "This is a moment to acknowledge and show gratitude for all talents across the board. We have new talent coming in every generation. It only gets better and bigger. It'll stay new and fresh because the talent is new and fresh constantly, it's like a revolving door."
"We're Canadian, we're Black and we're proud, said SATE, a punk rock performer, "There wasn't a space made for us at the table so we made our own,"