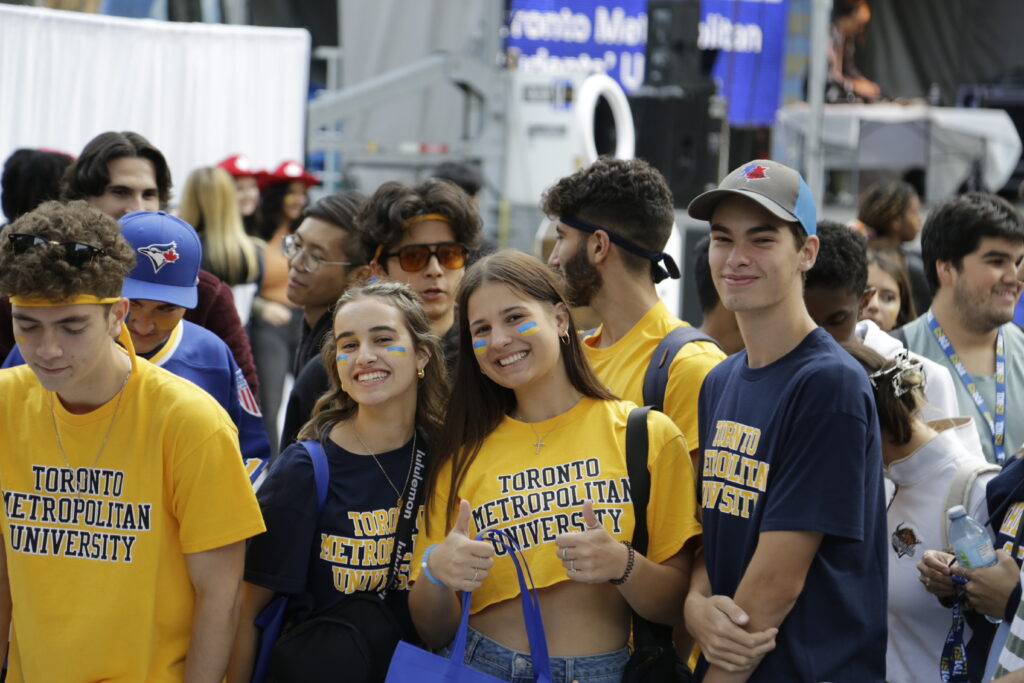 Listen to the audio version of this story:
The historic women's hockey homecoming at Toronto Metropolitan University (TMU) was a loud, spirited affair — despite a 3-2 loss.
Thursday marked TMU's first homecoming, or HOCO, since shedding Egerton Ryerson's name and rebranding last spring, and its first since the pandemic shuttered most of campus in early 2020.
Although the Bold lost to the Concordia Stingers in the pre-season women's hockey game, the majority of TMU attendees kept their energy high and rallied for their team until the final buzzer.
The night started off on a high with a tailgate at Lake Devo. It featured arcade games, merchandise giveaways, and free ice cream. In heaps, students then made their way over to the Mattamy Athletic Centre (MAC).
RELATED READ: TMU swaps ram mascot for falcon, introduces TMU Bold
It was impossible to go out into the streets of downtown Toronto without spotting the Bold colours. Ahead of puck drop at 6:30 p.m., TMU students flocked to the MAC, decorated in blue and gold.
This year's event — only the second HOCO the university has hosted in four decades — seemed to symbolize a sense of hope and community for the school. It also provided an opportunity for students to fully embrace their school pride and their new mascot, an as-yet-unnamed falcon.
Supporters chanted "TMU" and "let's go Bold" throughout the night, and although the Bold ultimately lost to the reigning national champions, students said they still had a great time.
"It's my first large on-campus event," said Aneesa Bhanji, a second-year journalism student. "It honestly feels really good because there's so much school spirit and hopefully that continues during the year."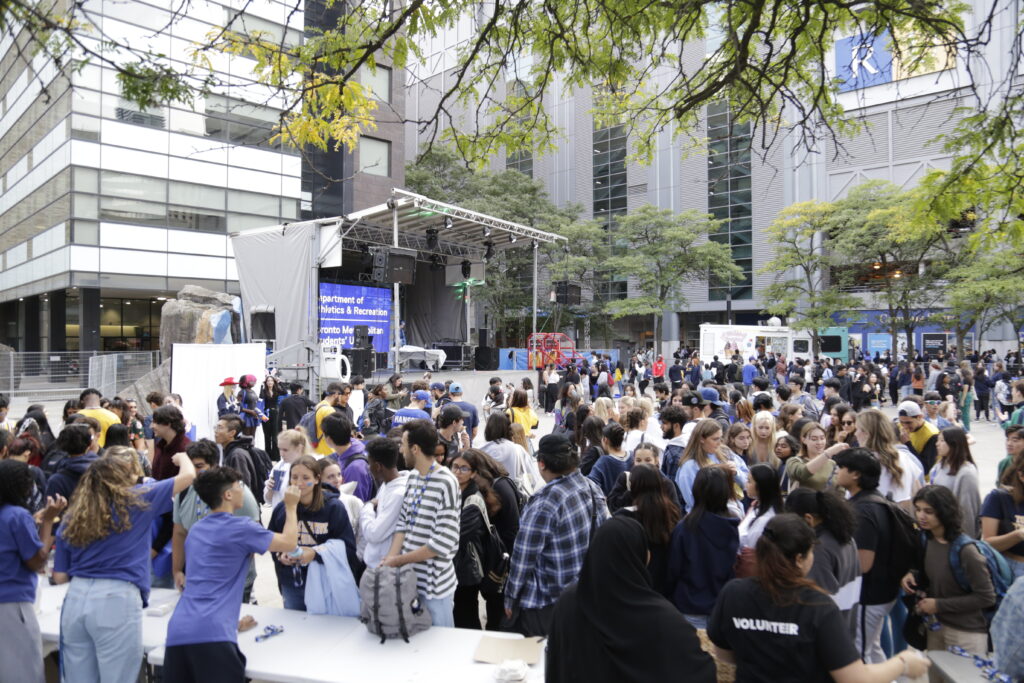 Elsewhere in the crowd, Daniel Chylek, 20, and Nathaniel Ryz, 20, said they felt on top of the world being back on campus, participating in school events.
"My mind is absolutely obliterated right now with the amount of people and support this school has, even after the name change," said Chylek, a third-year engineering student. "We're starting on a clean slate, we're starting fresh."
It's time to move on from the contention of the name change process, said Ryz, a third-year financial mathematics student.
"Honestly the past is in the past. We're having a great time right now with everyone out here getting together, enjoying the atmosphere," said Ryz. "It's time to move forward and look forward."
RELATED READ: TMU women's hockey excited to represent the Bold at homecoming