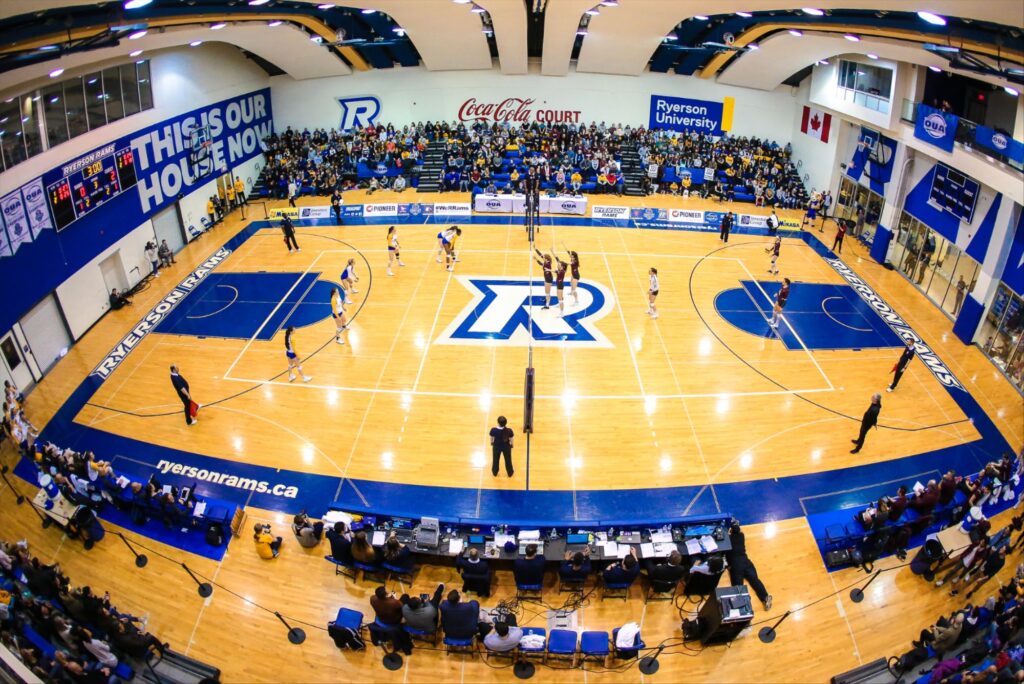 Toronto Metropolitan University is officially waving goodbye to longtime Ryerson Rams' mascot: "Eggy."
Moving forward the school's sports teams will play under the name TMU Bold, and the university's mascot will be a falcon instead of a ram.
"Boldness is a core value of our university," said university president Mohamed Lachemi in a statement announcing the change. "It is shared by our students, reflected in our approach to learning and research, and demonstrated on the court, the field, and the rink by our athletes."
The new name and mascot was picked following an open call for ideas that received nearly 5,000 suggestions.
In a statement, university vice-provost Jen McMillen said, "It was clear from the feedback that our community wanted the TMU mascot to be an animal with local significance."
The falcon was picked, per McMillen's explanation, because they "are as bold as they come. They are fast and fierce, they are good critical thinkers, they are strong."
TMU sports teams will immediately begin using the new name, although uniforms and a physical falcon mascot will not be ready for a few more months. Updates to references to the Rams throughout athletic facilities are expected to take place over the course of the coming school year.
The renaming of the mascot follows the university's official renaming as Toronto Metropolitan University (TMU) in April, following a years-long push by students, staff and community members to remove Egerton Ryerson's name from the university because of his links to Canada's horrific residential school system.
The mascot change comes nearly a year after Lachemi said the school would accept the recommendation from the Standing Strong Task Force to change its name as "an important step forward in our commitment to reconciliation." One of the task force's 22 recommendations also suggested retiring "Eggy" the Ram.
Last year, many varsity sports teams preemptively dropped "Ryerson" from their names and social media handles, choosing to play solely with an "R." Some competitive school sports clubs followed suit.
Lachemi said he's "looking forward to cheering on the Blue, Gold and Bold this fall."
READ MORE:
University's sports teams to drop the name 'Ryerson'
The road to renaming Ryerson University