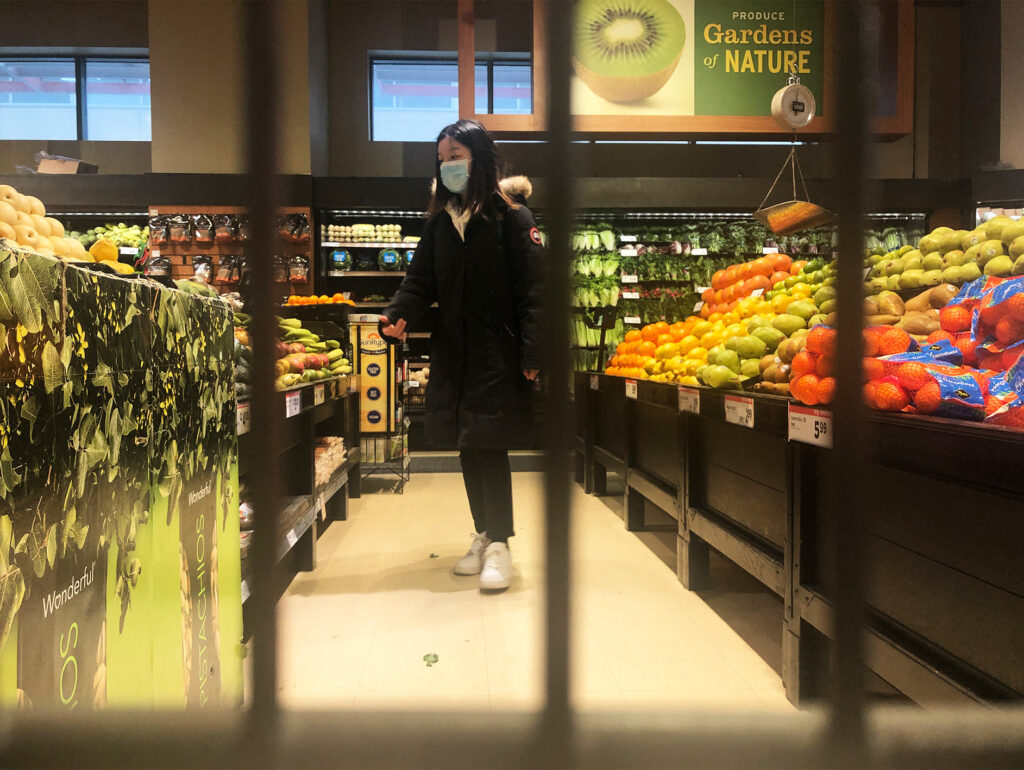 Listen to the story here:
Walk downstairs. A game of ping pong echoes through the hallway. Make a quick left, then a fast right.
From the outside, office SCC B 03A at the Student Campus Centre looks just the same as any other. The inside tells another story. Boxes are being emptied, macaroni is going on shelves, onions into bins and ground beef into the fridge. The Good Food Centre—a drop-in food bank at Toronto Metropolitan University (TMU)—is setting up for their busiest day of the week: Wednesday, when many students pick up their groceries.
That busyness reflects a dire trend: TMU students say they're struggling to afford their groceries. The price of store-bought food increased by almost 21 per cent in 2022 compared to five years ago, according to Ontario's consumer price index, which tracks the inflation of goods over time.
The Good Food Centre's membership has been increasing "nonstop" since school started in September, according to its operations leads Tasneem Rashid and Lauren Brach, who are also TMU students.
The Centre is planning on releasing a hunger report later this year which will outline its progress and outreach. The report aims to show which students are experiencing food insecurity among the TMU population and why.
What is known is that groceries have gotten harder to afford and TMU students say they're more aware of store prices than before.
Zahra Ali, a first-year politics and governance student, lives at home with her two brothers and says that grocery shopping with family is a balancing act between buying foods everyone will be happy with and keeping costs down—especially since some products have gotten more expensive. During one grocery trip, she wondered whether to spend her money on milk instead of a tub of ice cream.
"Why was ice cream like $10?" asked Ali. "Now I need to think about what I need rather than what I want … I'd rather buy milk right now than buy ice cream."
TMU students who have dietary restrictions pay an even heftier price.
Josh Chang, a third-year journalism student, first noticed the rise in grocery prices after moving out of his parents' house about two years ago. He now lives in Vaughan with his sister. Chang is severely allergic to dairy, eggs, nuts, shellfish, tropical fruit, oats and red meat.
He has seen the most change in his essentials, like frozen fruits, vegetables and easy snack items. Chang says he used to pay $10 for a pack of four chicken breasts, getting about two meals for him and his sister. He now pays $11 — a 10 per cent increase. Statistics Canada's annual consumer price index for Ontario shows that fresh or frozen poultry increased by around 23 per cent in the last five years.
"It's getting more expensive," Chang said, "I've noticed a tightening scope of what I can get.".
Students aren't just struggling with grocery prices, but also rent, transportation fees and other fixed expenses, according to Jacqui Gingras, a TMU associate professor of sociology. This adds even more pressure to grocery bills.
"Food often is the first thing that is reduced when students are really struggling on the fine line of survival," said Gingras, who refers to it as an "elastic expense" dependent on what's left of a student's budget. Gingras said it is very difficult to focus on learning without proper nutrition. She points out that beyond the physiological issues, considering the extra work of worrying where your next meal will come from, the money for said meal, where to purchase the food and how to prepare it is also mentally draining.
A $9 Loaf of Bread
Bread, toasted. Peanut butter, smeared. Banana, on the side. That's a typical breakfast for second-year professional communications student Sofia Stadler. It's simple, and will get them through the morning.
Almost two years ago, Stadler was diagnosed with celiac disease, an autoimmune disorder that prevents them from eating gluten. Dietary restrictions are top of mind during their grocery trips. Their neighbourhood grocery store is a FreshCo, where they say they're paying as much as $9 for a loaf of gluten-free bread. When trying to stretch a dollar, a go-to meal is pasta. Statistics Canada's annual consumer price index shows that prices for pasta products across the country have increased by around 20 per cent since 2017.
"When you're a student, sometimes you just have to make quicker meals. And a lot of times those are things like pasta and any frozen meals," Stadler said.
For Ali, non-perishable meals are most convenient because she doesn't have to worry about produce going bad, especially since it's gotten more expensive. Ontario's consumer price index shows the price for fresh fruit has increased by 20 per cent since 2017, while fresh vegetables have increased by over 33 per cent, according to Statistics Canada.
Despite rising costs, Ali has recently tried to cook more and advises fellow students to do the same.
"Try using the same thing multiple ways, you can make different kinds of rice and stuff like that. Just figure it out, it's okay to ask your mom for help," Ali said.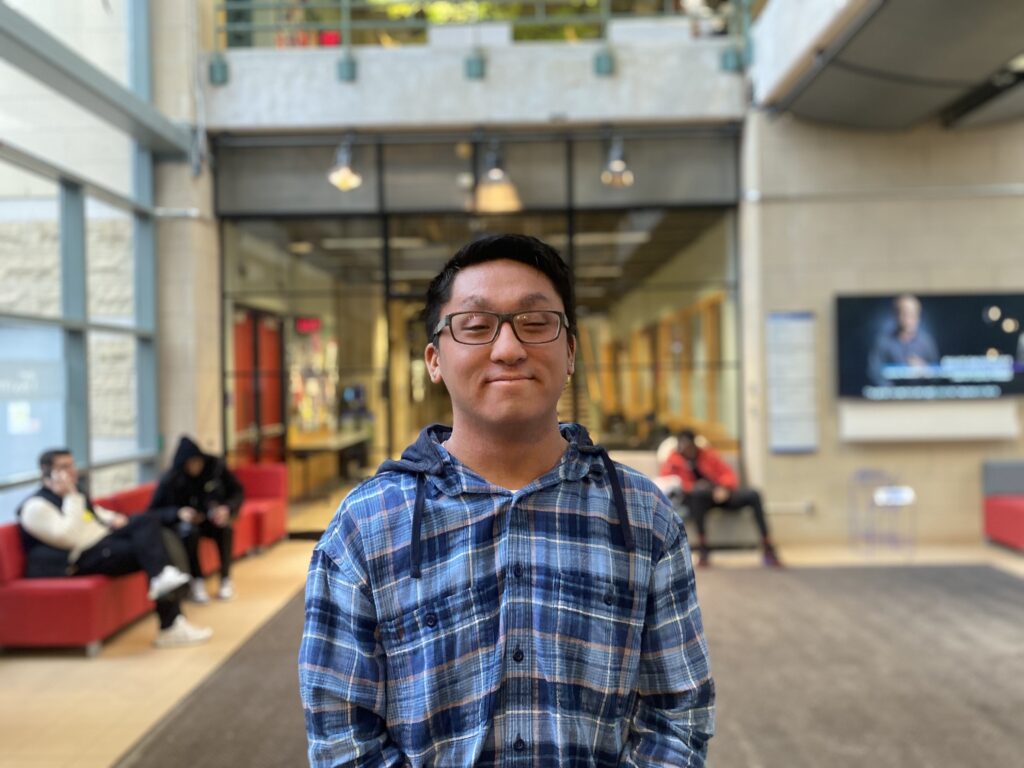 Caring is Key
Barch and Rashid sit behind a desk at the Good Food Centre. It's Thursday, the day after delivery day. Thanks to the hard work of volunteers, it's quiet and calm. The hum of a fridge floats through the air and makes its way past the half-closed office door.
Barch sits up straight in the fold-out chair and clasps her hands together at the mention of Good Food volunteers.
"They're such a blessing … those volunteers who are willing to come back every week and help their community," she said, "it's so heartwarming."
Gingras reflects a similar attitude: caring for one another is key.
"Our entire reason for being at this place called TMU is because of students. If we're lifting all those who are struggling, we're lifting up all of us," said Gingras.