Ryerson professor heading the lab hopes to solidify the place of esports and video games at the university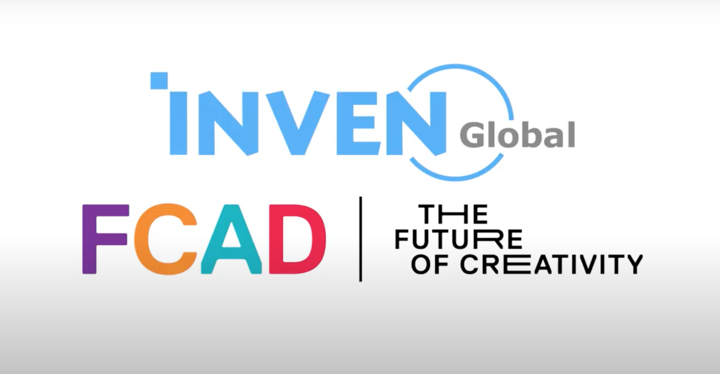 Two Ryerson colleagues with long histories in esports development plan to use the newly announced Conduit research lab to change the way Ryerson views esports.
Kris Alexander, a Ryerson professor who received a PhD in video game multimedia, and masters student Geoff Lachapelle are hoping a partnership between Ryerson's faculty of communication and design and Inven Global — a video games journalism site — will help legitimize and promote major esports, like League of Legends and Overwatch, at Ryerson.
The Conduit lab, a newly announced project resulting from this partnership, will aim to draw in academics to promote esports research with both students and faculty, according to Alexander, who says the end goal is to help build a cohesive and multi-faceted esports infrastructure at the university.
"There are people that have been in film and television for 30 years that have never touched a video game console," said Alexander,. "How do you explain to them that right now, on Twitch, probably more than 20,000 people are watching one person play League of Legends in their basement and have them believe you enough to put money into a facility and infrastructure? It's a very difficult hill to climb."
For Alexander, who is already undertaking a university-wide study to determine the level of pre-existing engagement with esports, the key is to present the data and engage the entire university.
"Esports, in my view, just like video games, should be spread across the entire university," said Alexander.
Alexander and Lachapelle, a graduate student in Ryerson's media production program, were both involved with helping to develop esports at Humber College before coming to Ryerson. At Humber, their aim was to create an esports program comparable to the infrastructure that supports varsity sports, which led to the development of the college's esports gaming facility, "The Dojo." In part resulting from the work Alexander, Lachapelle and their partners at Humber did, the college's esports athletes took home a grand prize for placing first in the collegiate Call of Duty tournament in 2019.
"What school doesn't want to brag about their students winning $25,000?" said Lachapelle. "I'll brag right now. Humber College students just won 25 grand at a Call of Duty tournament. That's amazing! That should be bragged about."
Traditionally, collegiate esports clubs have targeted athletics departments in their bids to get their respective schools to buy-in to the value of esports. In Ontario, the athletics departments of the University of Waterloo and Carleton University are among the most involved in their esports programs.
A brand new esports league beginning this year, Ontario Post-Secondary Esports (OSPE) is specifically looking to emulate Ontario University Athletics by ensuring the participating esports teams have the full backing of their schools.
"It's no longer the students of Ryerson University against the students of the University of Toronto," said OSPE League Commissioner, James Fitzgerald. "It's the Varsity Blues against the Ryerson Rams…That's a big deal."
Fitzgerald envisions the OPSE tying school brands into their livestreams and media content to foster a sense of school pride that may be lacking in other collegiate esports leagues. So far, more than 15 Ontario schools are confirmed to have registered in the inaugural season, which begins later this fall.
While the OSPE requires teams to show they are supported by their athletics program or specific specialized esports program, Ryerson esports club president Liam Parmar suggested that the backing might only be nominal.
"(Ryerson Athletics) basically allowed us to decide on it, but we need to officially get their approval," said Parmar. "I was allowed to personally sign off on the registration on the OPSE end. We just had to let athletics know."
Louise Cowin, Ryerson's executive director of athletics and recreation, pointed to the department's continued support for the Esports Competitive Club, the largest on their roster of clubs. The department also introduced the new MOVE Everywhere initiative, which includes promoting intramurals for select esports.
Ultimately, Lachapelle and Alexander say that their approach, acting as a medium between the students and the faculty, is the best way to break down the barriers hindering the progress of university esports.
"If any college sports administration decided they wanted to become an esports (organization), they would probably have to immediately hire… about a dozen to two dozen technical experts in order to fill in the knowledge gaps," said Lachapelle. "You cannot hand a soccer coach a League of Legends team and expect success."
Lachapelle worries that as Ontario universities see the success of college esports programs and try to catch up, and run into the pervasive stigmas against esports that are rampant in most academic institutions. The work of outside partners can help break down that barrier, he thinks.
"These schools, these colleges…are going to have a huge advantage, not because they've had a couple of years to practice, but because they've had a couple of years ahead to start rectifying the stigmas among the staff," said Lachapelle.
Alexander and Lachapelle are optimistic, however, about how a year without traditional sports because of the pandemic can benefit the development of esports, and how the Conduit lab can be a part of its success.
"This is the year where things are going to change for the better," said Alexander.