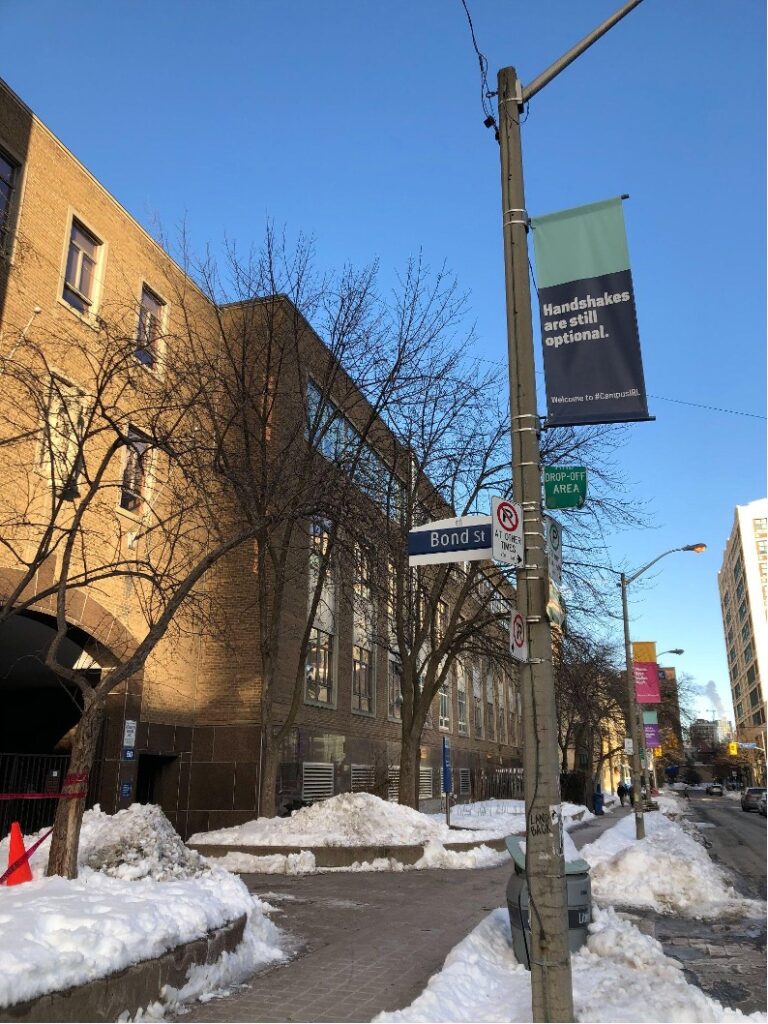 Ryerson University rejects assertions its return to campus plan is potentially hazardous to the health of its community, saying the school is "confident that a gradual return to campus activities is safe."
This doubling down comes after months of opposition from community members, who have cited everything from waning two-dose vaccine effectiveness to a resumption of commuting as reasons why Ryerson should give students the option to remain online for the Winter 2022 semester. A Change.org petition advocating for this option has amassed 11,106 signatures as of this writing.
But in an email to On The Record defending the return, the university says it's taking advice from local health authorities, and its "multi-layered approach to safety on campus will further help in safely welcoming back students, faculty and staff."
Their assurance of safety comes after eight faculty members from the School of Occupational and Public Health penned an open letter that took issue with Ryerson's plans for a full return to in-person learning.
Part of the faculty's letter advocated for "department-specific latitude to determine safe and pedagogically sound plans of course delivery during the current epidemic wave, particularly based on class size." In its response, Ryerson said that each department's faculties and deans have "autonomy" as to how they want to bring their programs back to campus between Jan. 31 and Feb. 28. The school did not elaborate on if this autonomy would extend through the winter semester.
Faculty have not been the only ones who have taken issue with the school's return-to-campus plans. Jwalit Bharwani, a mechanical engineering student, wrote a letter of his own advocating for the rights of students. "The province has declared that they aren't looking to remove restrictions completely until at least March 14 and yet the university has decided to completely reopen by Feb. 28. Am I to understand that Ryerson has a better understanding of this situation than the province?" Bharwani posited in the letter.
The university said student questions or concerns about the transition back to in-person learning should be brought to "programs and/or departments directly."
The university is expected to fully reopen Feb. 28, but it's clear campus unions aren't giving up the fight for student and faculty safety either.
Laurie Jacklin, president of CUPE 3904, which represents contract instructors and teaching assistants, said her union will "continue to challenge the university's disappointing and woefully insufficient health and safety protections," according to an email sent to members Friday morning. The union has "invoked legislative and legal mechanisms to encourage the university to step up to measures that reflect the real challenges of teaching/TAing on this campus," the email says.