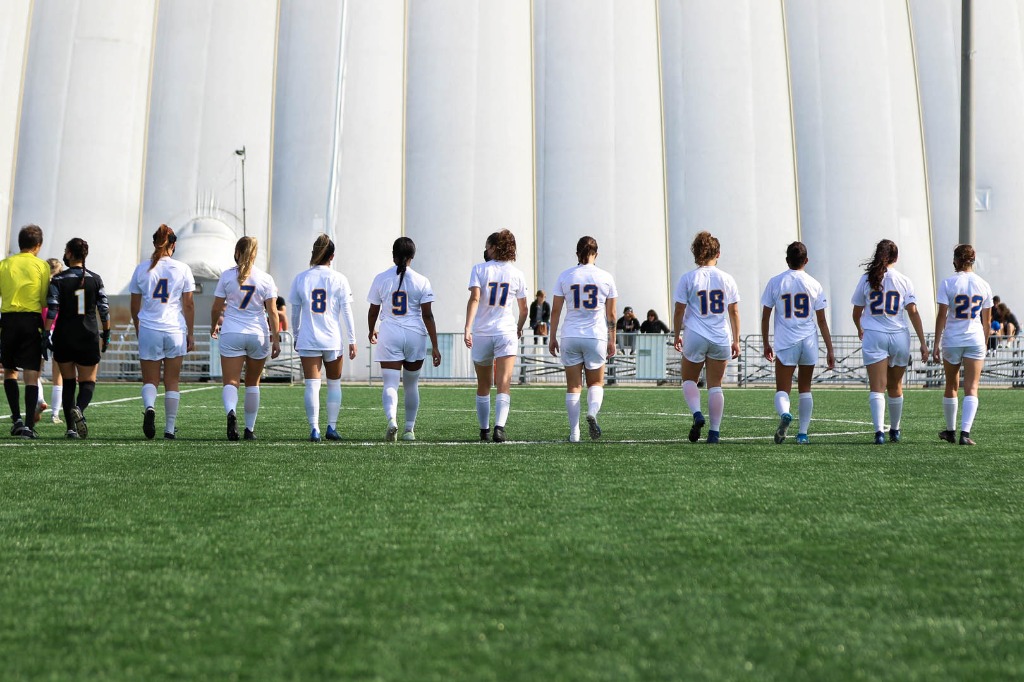 The Rams women's soccer team earned good results against the Algoma Thunderbirds in back-to-back games this past Saturday and Sunday, winning the first game 2-1 and drawing 1-1 the following day.
Despite the last place Thunderbirds scoring a goal late in the first half of Saturday's game, the Rams scored two in the second half to secure the win.
Algoma struck right before the first half ended as first-year midfielder Mercedes Ryan put the ball behind Rams fifth-year goalkeeper Elisa Lapadula.
However, the lead didn't last long as Rams second-year midfielder Vittoria Gallivan tied the game four minutes into the second half.
The Rams would follow up in the 61st minute with another goal, this time by third-year defender Keira Kent. This was the first goal by either Gallivan or Kent this season. 
A good defensive showing was enough to seal the 2-1 victory, as the Thunderbirds were only able to muster one shot in the entire second half.
Sunday's game started out similar to the first.
Both teams took turns attacking the backline and created scoring chances. It finally paid off for Algoma, as third-year midfielder Leigha Nippard scored a penalty kick 28 minutes into the game for a 1-0 lead.
The Rams stepped up their aggression in the second half, taking a total of four shots on goal.
One of those shots was a 61st-minute game-tying goal by third-year defender Samantha Naus, her first goal of the season. The Rams held out until the end of the match for a draw.
The women's team has had five different players score all of their five goals this season.
Gallivan, Kent and Naus joined both fourth-year midfielder Christiana Daniel and second-year forward Skylar Sheehan-Alleyene in scoring goals for the women's team, as the pair scored both goals in the team's home opener against the University of Toronto. 
The draw was enough to clinch four points for the Rams over the weekend.
The Rams improved their record to two wins, three losses and a draw.
They visit the Laurentian Voyageurs in Sudbury, Ont. on Friday at 5 p.m., with a chance to pass the University of Toronto for third in the OUA central division standings.