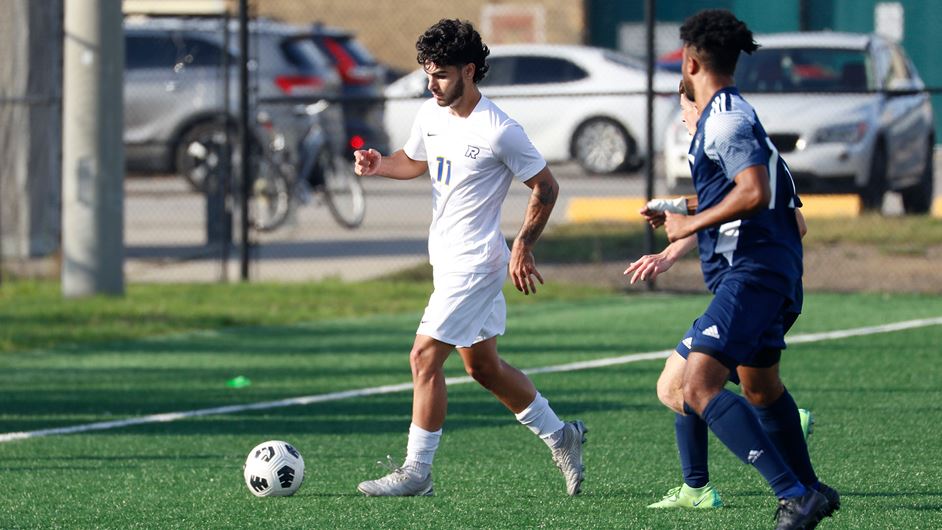 Eleven goals scored in two games in Sault Ste. Marie moves the Rams to the top of the OUA Central Division as the men's soccer team defeated the Algoma Thunderbirds twice this past weekend.
The first game of their weekend kicked off Saturday afternoon, Algoma found themselves down 1-0 less than five minutes into the game. Justin Santos made the Algoma goalie pay for some sloppy play in his own box.
The Rams scored two early goals from first-year midfielders Santos and Jacob Carlos, the latters first goal this season.
Santos has three goals this season for the team, behind captain Abdallah EL-Chanti who has five, and first-year forward Zakaria Abdi who has four.
The Rams took a 2-1 lead into halftime as first-year Thunderbird Ethen Mendes De Franca scored their only goal in the weekend series, a penalty kick past new Rams goalkeeper Dante Ferraro.
Ferraro came in for longtime stalwart Praveen Ahilan, who played in the team's previous four games. Ferraro saved seven shots in the weekend series against Algoma.
When the second half began it was evident that they wanted to extend the lead as Abdi, EL-Chanti and first-year midfielder Azaan Sayed scored goals, leading to a 5-1 victory.
Less than 24 hours later the two teams kicked off once more, but this time the Rams didn't wait for the second half to kill any chance Algoma had.
The Rams scored five goals in the first half, as Abdi, EL-Chanti, second-year forward Luca Di Marco, fourth-year midfielder Faisal Ghaffur and fourth-year midfielder Sean Fafinski were able to find the back of Algoma's net consistently.
History was also made by EL-Chanti. According to Rams Athletics, he now leads the men's soccer team with most goals scored with 32 during his tenure with the team.
A single goal in the second half from Abdi on a penalty shot would put the seal on an outstanding 6-0 victory.
The Rams will head up north to Subdury to play next the Laurentian Voyageurs this Friday. Kickoff is scheduled for 7:30 p.m.