Young people who say fashion is important to them reflect on how their mental well-being is suffering during the pandemic
Toronto is a fashion-forward city — it always has been. Every suburb, neighbourhood, school program, or line of work influences the way we dress. Some, like myself, use fashion as a way of self-expression and to prove their individuality from the other — roughly 6.3 million — people who live in the GTA.
COVID-19 has brought to light the increasing development of mental health complications for 50 per cent of Canadian adults, according to CAMH. With Toronto being such a fashion-based city, I wanted to know if the lack of fancy clothes and social events was related to the increasing mental health crisis.
The following is a series of anecdotes from some of Toronto's young adults on the correlation between their fashion during lockdown and their day-to-day mental well-being.
Dayle Carter (she/they)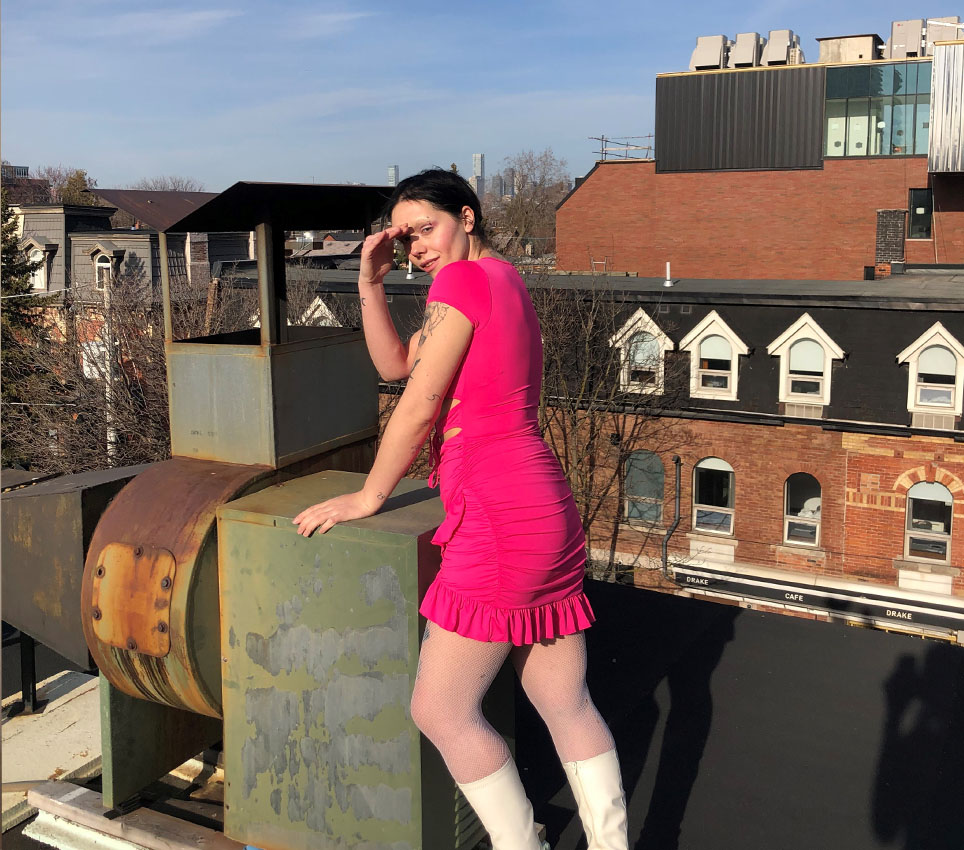 Fashion is a way for me to connect with other people and express myself. It's so essential to my life. I use it to explore my mood, gender and self-love. When the first quarantine started, I noticed myself wearing the same comfy clothes frequently. I started to miss that self-expression. So I would dress up dramatically every once in a while to re-energize myself.
Dressing up entirely for myself clarified that getting dressed is more than just practical or theatrical — it is an act of self-love. Before the first lockdown, I would get dressed every day with intention. Where am I going? Who will I see? What do I want to bring to these sites? I dressed with more variety and purpose. The disconnection from people changed the goal of getting dressed. I had to reconnect with myself and choose how I wanted to see myself each day.
I dearly miss getting dressed up for social events. When I arrive to see everyone else's personal style, it energizes me. I miss the warm exchanges like giving compliments to each other or noticing the beautiful changes in your friends. Plus, I miss the ritual of getting ready with a friend — those intimate moments when you swap clothes or gas each other up. Together you get prepared for the world. Now, I have to build my own confidence and find that power through the new trust I have in myself.
Patrick Yeong (he/him)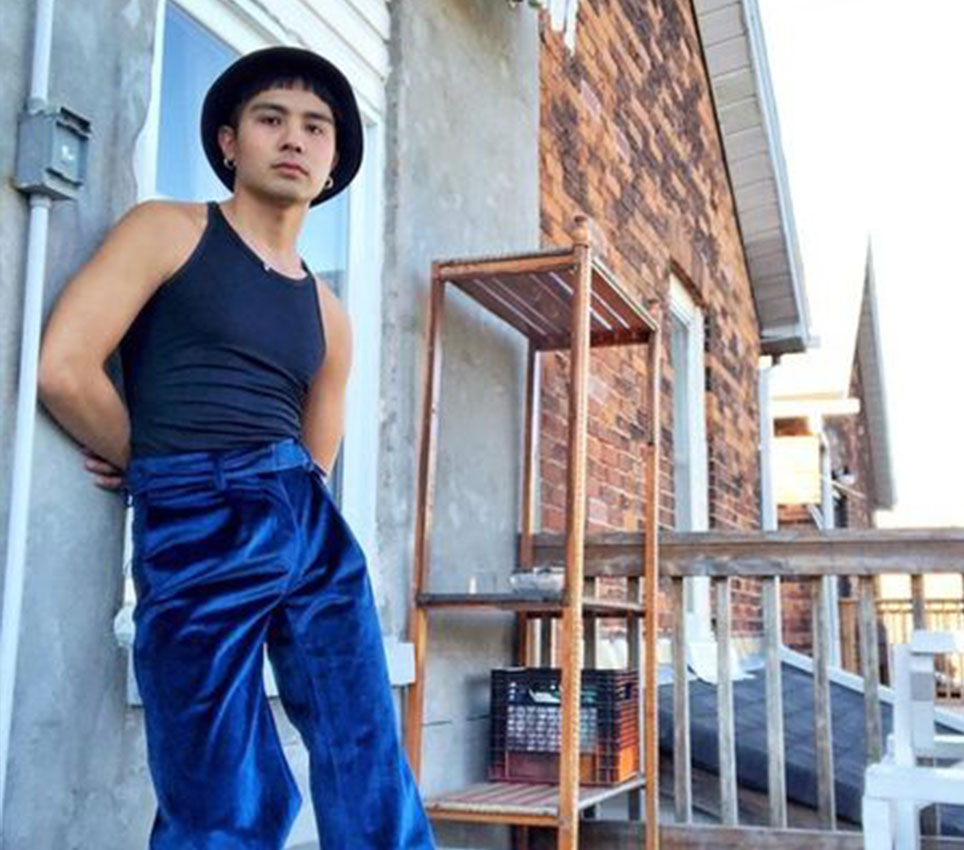 Fashion for me has played a significant role in my life; it shows how I feel and states my individuality. The thing about fashion is that it doesn't always have to be a purposeful decision when dressing up, but it is also the social and fun aspect of it all. Still, I think that coronavirus affected the social element and left people only wanting purposeful clothes.
What impacted me most was scrolling through my social media and seeing that it was all a bit of a facade. The pictures and the fashion I was depicted in versus the reality of what I was able to wear was completely different. I was wearing pretty much just shorts and staying indoors for most of the day. While in my pictures I looked like I was ready to go somewhere, the reality was that there was nowhere to go. I did dress-up when I would FaceTime friends and family abroad, though, and that in itself gave me a good reason to dress up.
Ultimately it's not about fashion and is more about presenting yourself and getting yourself ready through a routine. I think when you give up on yourself, you can see the decline instantly, and that isn't good for mental health. I think taking the time to self-care has been one of the most important things through this. And the promise for better days to come.
Janelle Patrick (she/her)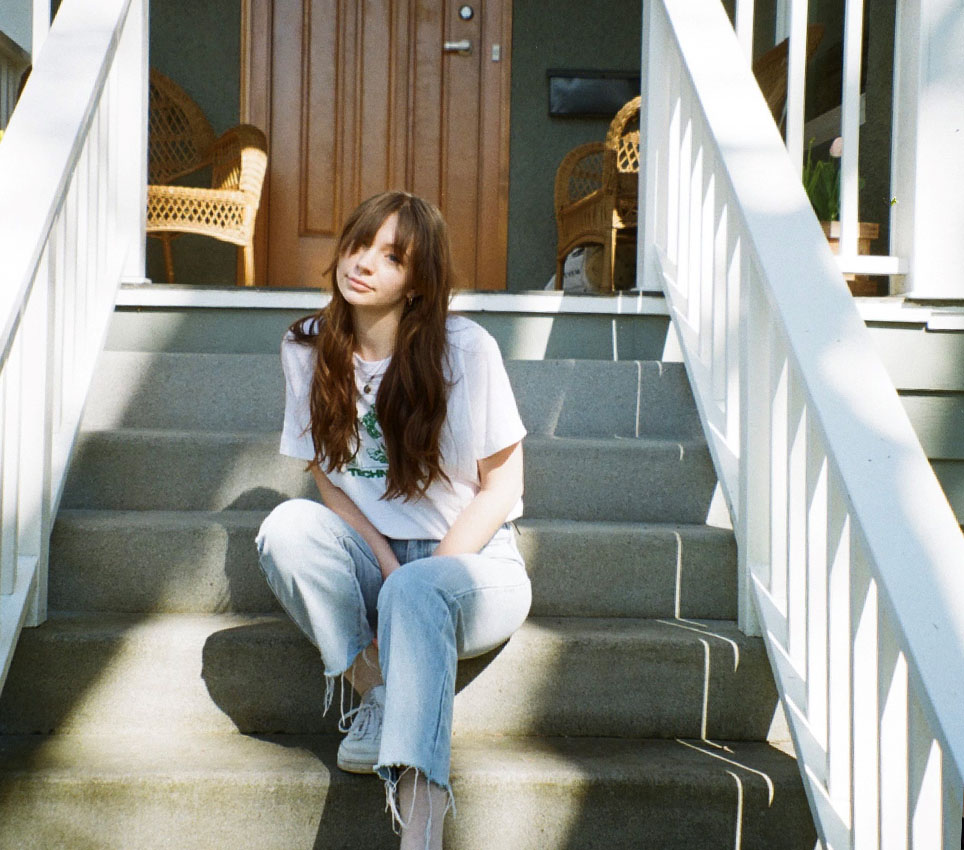 Fashion and confidence have always been correlated for me. When I have a cool outfit on, typically, my confidence skyrockets. And I don't say that to sound self-absorbed. And I think that often that can come off as shallow, but the truth is that I have really valued the relationship between fashion and individuality, and my mood reflects that. That being said, 2020 and the pandemic really tested that.
The beginning of 2020 was rough for me, and I found that my day-to-day outfits weren't anything I was proud of, thus lowering my mood further. I would wear a sweater, jeans and sneakers almost every day to school and to work. At the beginning of lockdown, I was in a tough place, wearing solely sweatpants and athleisure from March to June 2020, using the justification that I had nowhere to go and nothing to do. Having that part of me stripped away really allowed me to figure out who I was on a deeper level, outside of just how I looked.
Seager Wakil (he/him)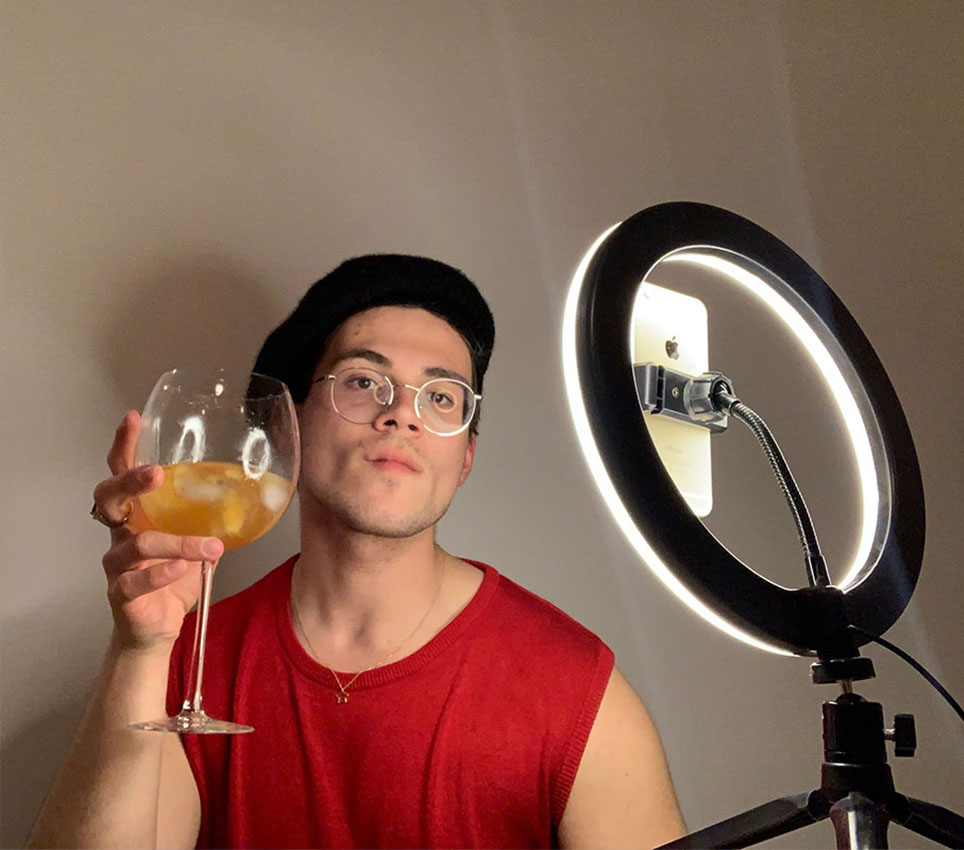 Fashion is important to me in the sense that I want to be comfortable while simultaneously looking hot … is that too much to ask? I want to look good on the outside because, in turn, it makes me feel good on the inside.
Fashion is cool because it changes my daily vibes … like if I want to look glam, then I can simply put on a beret, but if I want to appear chillax, then it is OK for me to put on my tie-dye Wasaga Beach hoodie and call it a day.
It is with a heavy heart I announce that my spending on clothing has only increased since the pandemic struck a year ago. First, I am so often bored at home on my laptop, so it's sooo easy to be enticed by an Urban Outfitters promo email. As well, there is not too much else to do, so I'm like, "Why not just online shop?" But on the other hand, when the government has allowed stores to intermittently reopen, I have gone shopping IRL because I'm like, "Omg, I haven't been in a store in so long, so I need to go." Basically, no matter what is happening, I still find a way to shop. But I thrifted this chic knit shirt at a store only last month, so we should all be grateful that I am addicted to wasting money.
I heart-wrenchingly miss the social aspect of getting dressed up. It was so fun seeing what my friends had on and being like, "Wait, do they look hotter than me?" I am low-key obsessed with knowing my friends' wardrobes, so when I see one of my friends in a new sweater, I'm like, "Is that new?" Sometimes I am right and sometimes I am wrong; nonetheless, I miss it.
Rachel Archibald (she/her)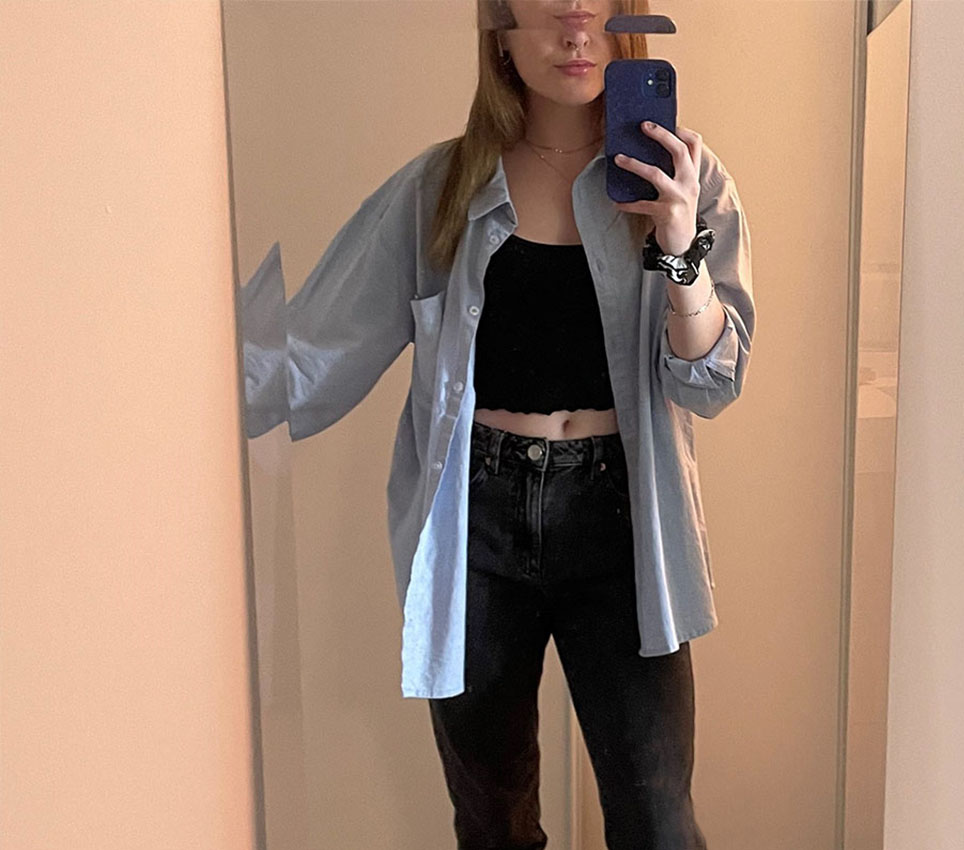 I absolutely love fashion. I really appreciate its versatility in the context of everyone's own individuality. Fashion provides an opportunity for one to express themselves in a way they feel confident and comfortable doing so. It is constantly evolving, new trends emerging daily; however, I love how previous trends are now being incorporated into the new, modern fashion.
I have no desire to dress up or create outfits anymore. My life consists of living in my bed on a computer screen now. What else would I wear other than sweatpants and a baggy T-shirt? It is truly too bad I have no motivation to showcase or even wear half of the clothing I own.
Pre-quarantine, I would try my best to change my outfit for every day of the week. However, sometimes I would have to reuse a pair of jeans or a tank top to make an outfit. My go-to staples are jeans, a simple tank top, cargo pants and a light pullover. Sometimes I incorporate dresses, skirts, or even lazy clothes like sweatpants into my outfits as well.
Alexa Carbert (she/her)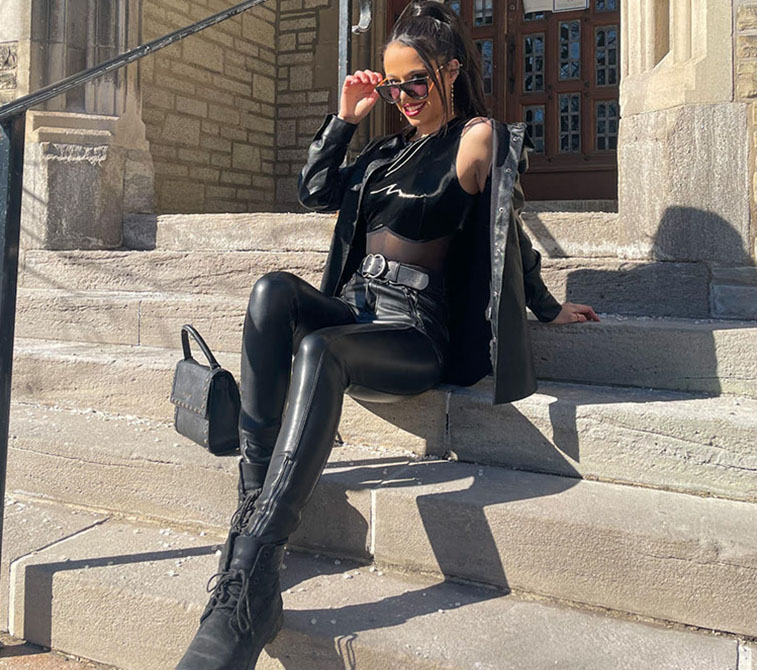 I definitely miss the social aspect of getting dressed up. I generally let a lot of these conversations among friends before a night out influence my purchasing decisions in the future. Beyond just finding inspiration in their style, there's something to be said about validation in conversations where we can admire the effort put into each other's look that can really help us feel a sense of belonging and connection to another person. It makes us feel good to give and receive compliments when we have these in-person conversations. It helps us bond and fashion is just one example of that.
Fashion is very important to me. While a lot of people lean into a specific esthetic when it comes to style, my fashion esthetic is more in tune with what I'm feeling as opposed to expressing my individuality. What I'm wearing usually embodies what mood I'm in that day, ranging from more grunge attire to high fashion.