Finding creative expression, stress relief and self-confidence by wearing mask makeup during a pandemic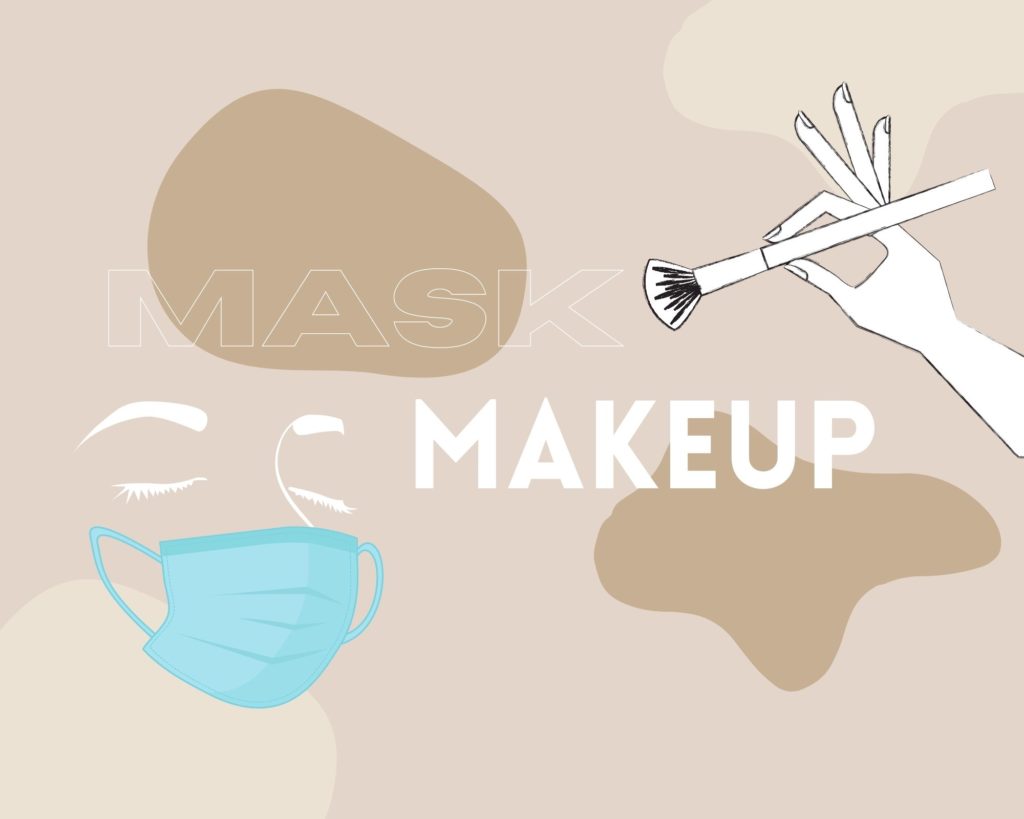 If eyes are the window to the soul, then mask makeup creates a kaleidoscopic, yet beautifully invasive look at our innermost selves. When the first lockdown began over a year ago, most of the world clung to new hobbies like bread baking and dalgona coffee making. I clung to makeup.
Makeup did for me what the colouring book phenomenon did for adults across the globe years ago. The trend was found to help "slow down heart rate and respiration, loosen muscles and stimulate the brain," said clinical psychiatrist Craig Sawchuk in the Washington Post.
Instead of the pages of a colouring book, I opted for my face as a canvas.
I've always loved makeup, particularly the editorial kind, but I hadn't ever had the time or opportunity to test out the looks I'd been saving from magazines and runway photos. Quarantine was the perfect time to reacquaint myself with my long lost palettes and get creative.
Though we've all become accustomed to the new normal of only seeing half our faces, some of us still love to paint them. With this adjustment came an influx of mask makeup memes detailing new struggles such as lip gloss sticking to the inside of our masks. So, it's no surprise that people question why we wear makeup with masks on at all.
To be frank, I don't need makeup and I certainly don't always wear it. It's a personal choice I make for myself and no one else. Though it's something I've practiced for years, this new experimental era of painting my face is one that excites me to no end. In the past, I devoted myself to a routine of creating tried-and-true nude looks. Now, I toy with avant-garde shapes, abstract colours and new textures. It's more than makeup. It's art.
I view mask makeup as an opportunity to let my creativity run wild, purposefully accentuating the few features you can see — and I'm not alone in this.
Fourth-year fashion communication student Jewelle Mckenzie-Sampson said that being on lockdown allowed her to experiment with playful and expressive styles of makeup that differed from the everyday makeup she wore pre-pandemic.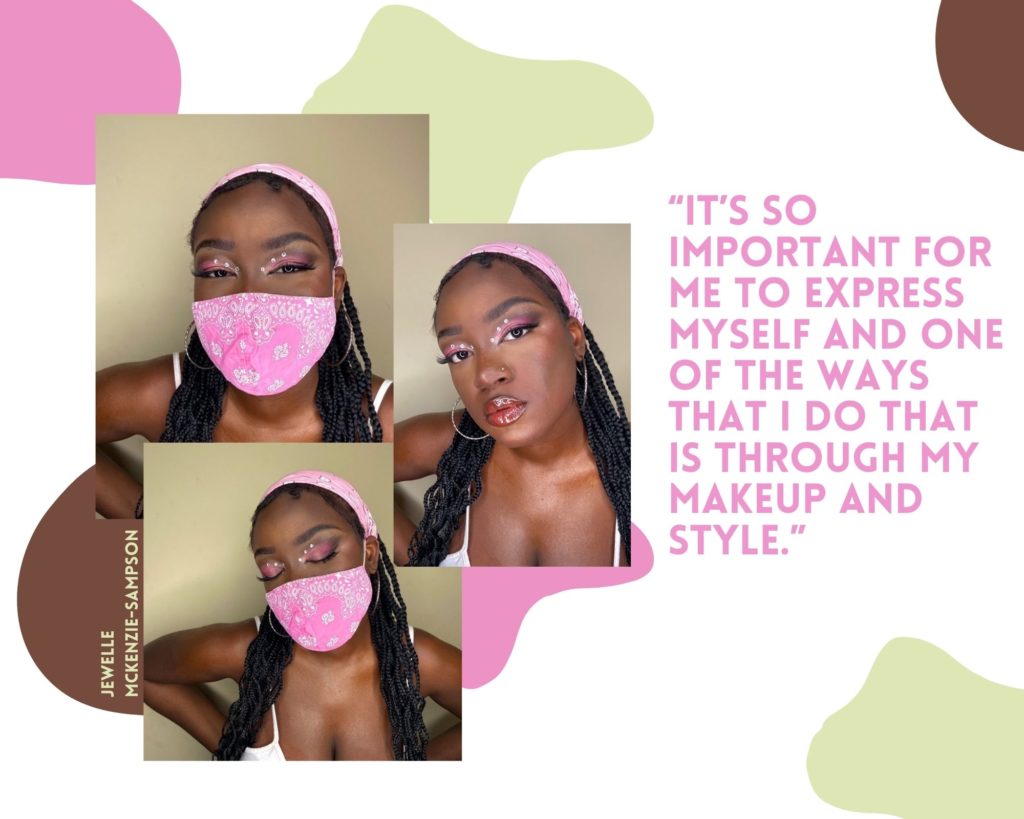 For Mckenzie-Sampson, emphasizing her eyes involved things like coloured contacts, tweezing, brow lamination, coloured eyeliner and rhinestones.
"My poor eyebrows have been through a lot," she said.
Gone are the days of matching makeup to outfits, she makes it all about mask matching.
"Some people may see masks as nothing but a requirement but there's so many ways you can have fun wearing a mask by making your own or buying different masks. If I wear a blue mask for example, I'll match my makeup to that," she said.
The pandemic even brought newcomers to the makeup world, and those like Ryerson Transmedia Zone member, Justin Talip, tapped into it for the first time. Talip has dedicated their pandemic free time to learning this new craft. Now, they've evolved their makeup artistry both in and out of drag.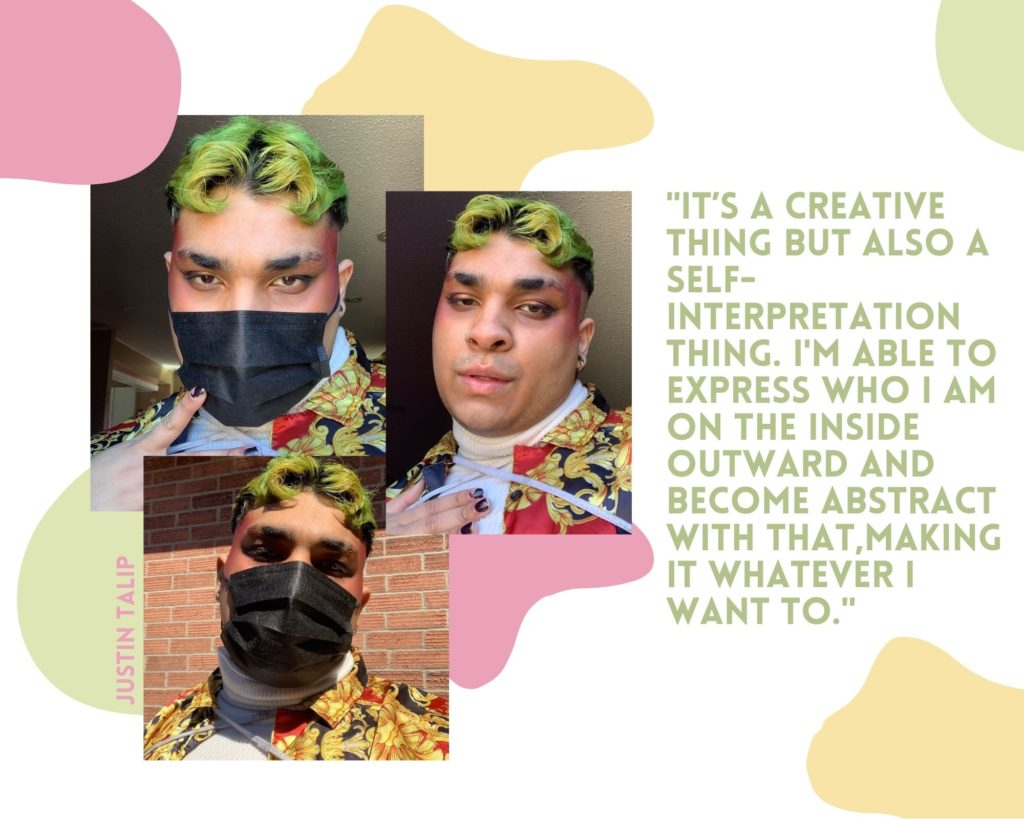 "Drag makeup is so 'Rah rah rah' and exaggerated but when I'm out of drag my makeup is more minimalistic," they said. "I like accentuating the features I already have out of drag in contrast to creating and enhancing new features in drag."
Mask makeup puts the eyes on full display, setting the foundation to amplify our eye makeup and even create new features entirely.
"In my experience, I felt like I was a confident person already but now being able to come through with these new looks is like 'Oh my god,'" said Talip.
Talip is right. There's something empowering and judgement free about making our eyes pop with half our identity hidden.
As much as I love it, I can't deny that wearing mask makeup comes with a price, and its name is "maskne." This is the dreaded acne produced from wearing masks, makeup, and the constant rubbing of the two against each other. But it's all in the name of creative expression and it has even encouraged me to spend extra time and money (to my bank account's detriment) on my skin care.
In a way, makeup has become a form of personal therapy for myself and others as we continue to learn how to best cope with our mental health during such unparalleled times.
According to psychotherapist, Valentina Dragomir, in an article for The Zoe Report, the act of touching your face when doing makeup releases oxytocin, a hormone that positively impacts our moods and emotions. Yet some skeptics and non-makeup wearers still question why we continue to wear mask makeup.
To this, Mckenzie-Sampson said, "It's so important for me to express myself and one of the ways that I do that is through my makeup and style."
Talip said makeup makes them feel at home and most like themselves. "It's a creative thing but also a self-interpretation thing," they said. "I'm able to express who I am on the inside outward and become abstract with that making it whatever I want to."
In a time where reading facial expressions is practically a thing of the past, I couldn't have said it better myself.
When I wear makeup now, I hope the painted eyes peeking out at the world from above my mask tell the tale of a woman expressing herself in the best way she knows how.