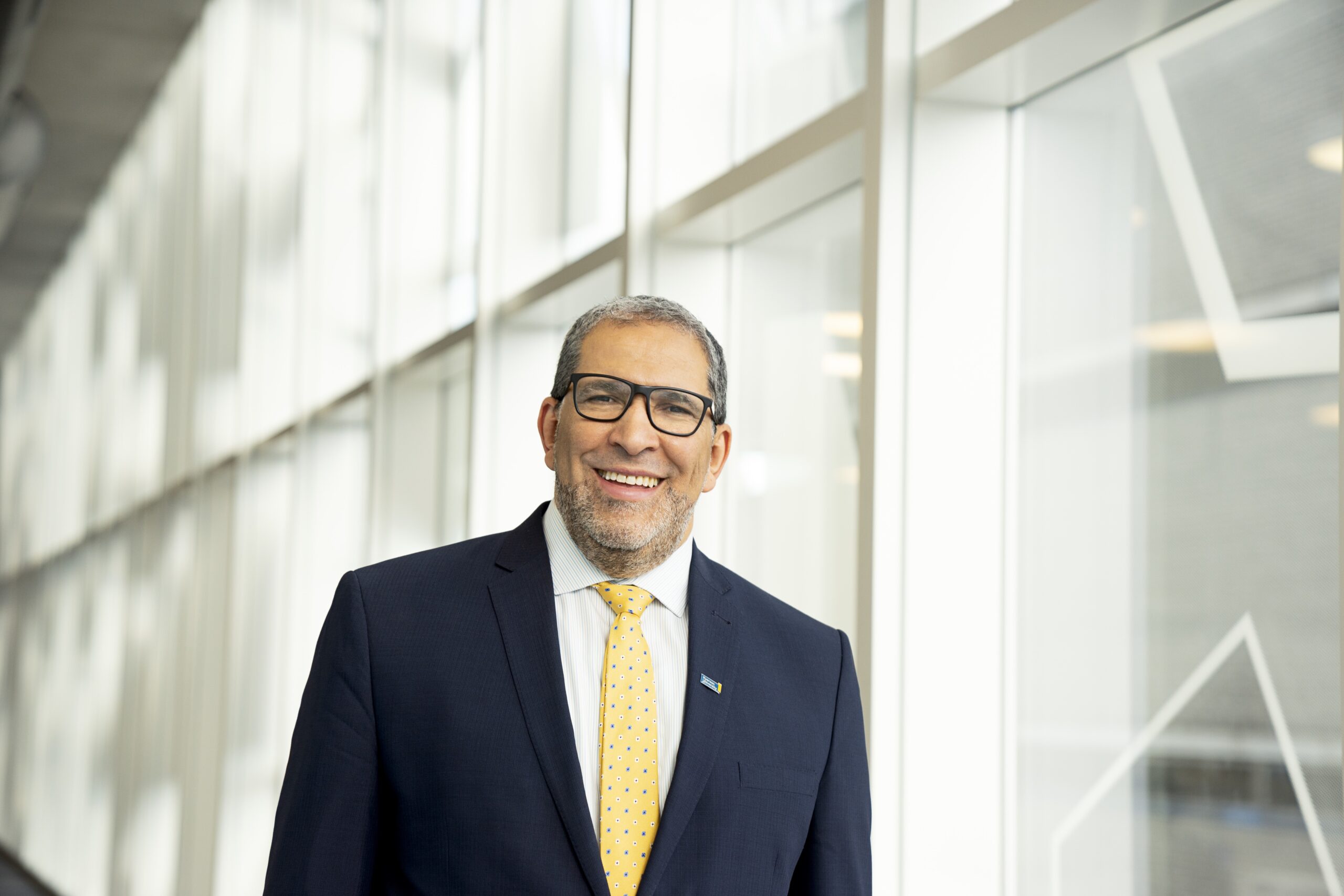 Listen to the story here:
The number of Ontario public sector employees who make over $100,000 increases every year, including the number of Toronto Metropolitan University (TMU) faculty and staff.
The annual Ontario public sector salary disclosure list for 2022, or the so-called sunshine list, was released on Friday and has almost 267,000 names — around 20,000 more than last year.
Of those, 1,641 work at TMU, which is up from 1,600 in 2021.
This means over half of the nearly 2,700 total faculty and staff at TMU made more than $100,000 in the past year.
The three top earners are president and vice-chancellor Mohamed Lachemi with $426,973, vice president university advancement and alumni relations Ian Mishkel with $335,000 who has since left TMU, and Jennifer Simpson, special advisor to the president equity diversity inclusion and decolonization curriculum transformation with $329,697.
President Lachemi told On The Record that although the numbers may look inflated at first glance, TMU executives have been held to an Ontario government implemented salary freeze since 2018. In fact, Lachemi's own salary has remained relatively stable since that year.
"I think it's important to understand that we have regulations in place. And that our university takes our obligation and stewardship for taxpayers dollars very seriously," he said.
Even though Lachemi is asked questions about his salary every year, he is a supporter of the sunshine list.
"As a university we believe in being transparent and accountable. And as a publicly funded institution, the public is entitled to know how we allocate funds," he said.
On The Record inquired whether or not mid six-figure salaries are justified given the third consecutive year of budget cuts this year. Lachemi says the budget cannot affect employee salaries.
"When you talk about the university going through budget cuts, there are none of our employees that will have less compensation, actually, since we have collective agreements," he said.
Lachemi's salary is comparable to other presidents of large Ontario universities.
University of Western Ontario Alan Shepard made $479,600
University of Waterloo president Vivek Goel made $473,447
York University president Rhonda Lenton made $473,175
University of Toronto president Meric Gertler made $438,892
University of Ottawa president Jacques Frémont made $399,616
Read the full list here.