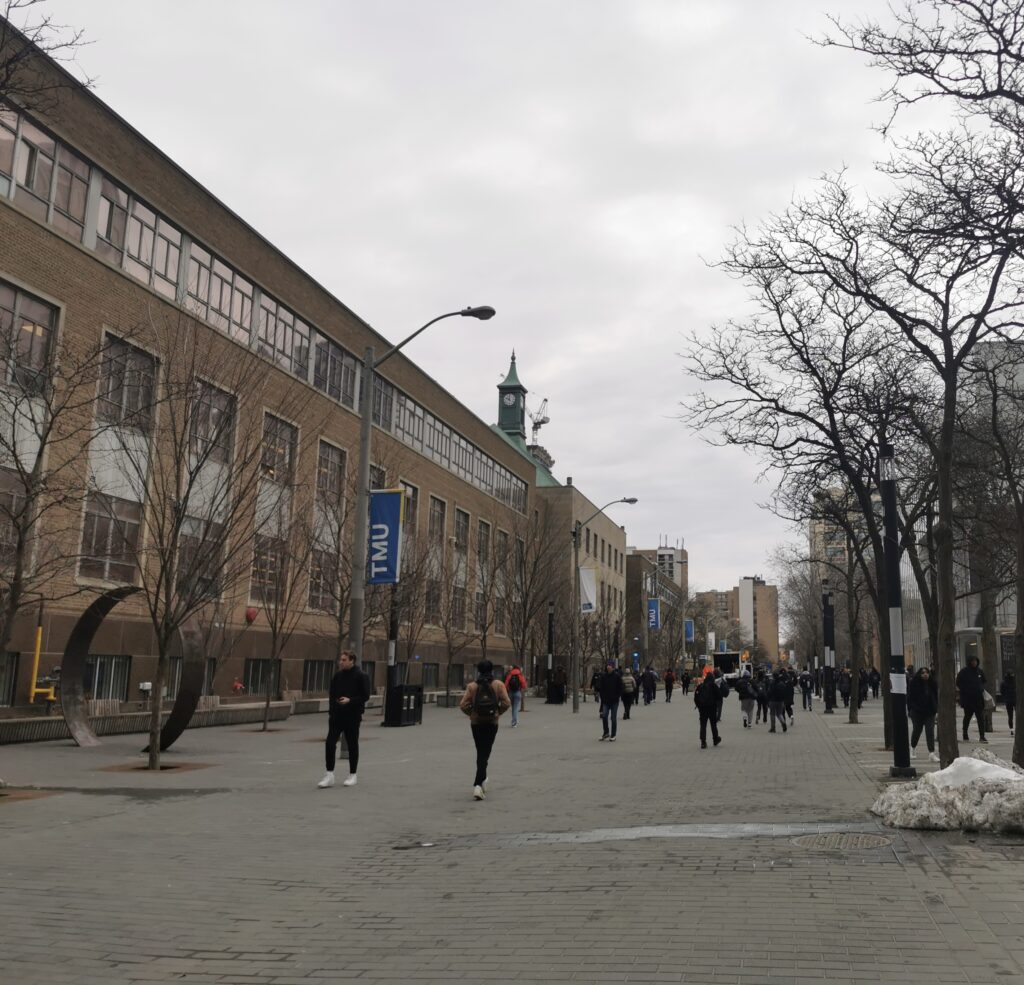 Listen to the story here:
Members of the university community can comment this month on a proposed multidisciplinary cyber science degree program focused on various areas of cybersecurity.
The four-year program will not only have a technological curriculum but will focus on business, law, ethics, policy and human behaviour, according to the letter of intent submitted by the faculty of science. If the program gets the go-ahead it is expected to launch in 2025 with an initial class of 200 students.
"We depend so much in technology (on) interconnected communicating electronic devices. And with that, there is a large area that can be attacked by hackers," said Marcus Santos, academic director for the Rogers Cybersecure Catalyst.
Santos said the TMU program will be the first of its kind program in Ontario and will prepare students with the skills and knowledge the workforce needs. Other programs in the GTA, he said, offer only a specialization in the area of cybersecurity.
"That's why we call our program cyber science because we have to take into account the human aspect of risk and cyber, the business aspect, and the technical aspect," said Santos.
Concerns about cybersecurity have increased in the past years for governments and many businesses across Canada.
"There is a recognized need for practitioners who can bridge this gap by providing science-informed solutions that extend beyond the 'build' and 'deploy' models that exist," said the letter of intent.
The university has a cyber studies minor and the proposed new degree program would incorporate those course offerings. The program will collaborate with the department of computer science, the department of information technology management, the department of criminology and the Lincoln Alexander school of law.
Additional faculty of science personnel will be required to make the program work if it gets approved, Santos said: "We will need to hire 11 new faculty members to teach the disciplines or courses related to computer science, and around 11 other faculty members to teach disciplines that are more related to the human aspect and the business aspect of cyber."
Santos encouraged students, faculty and other members of the TMU community to take a look at the letter of intent, which is the first step to getting the program approved. Feedback should be emailed to provost@torontomu.ca by April 23, 2023.
"Through that feedback, we can incorporate and adjust our proposal to the needs of our students," said Santos.