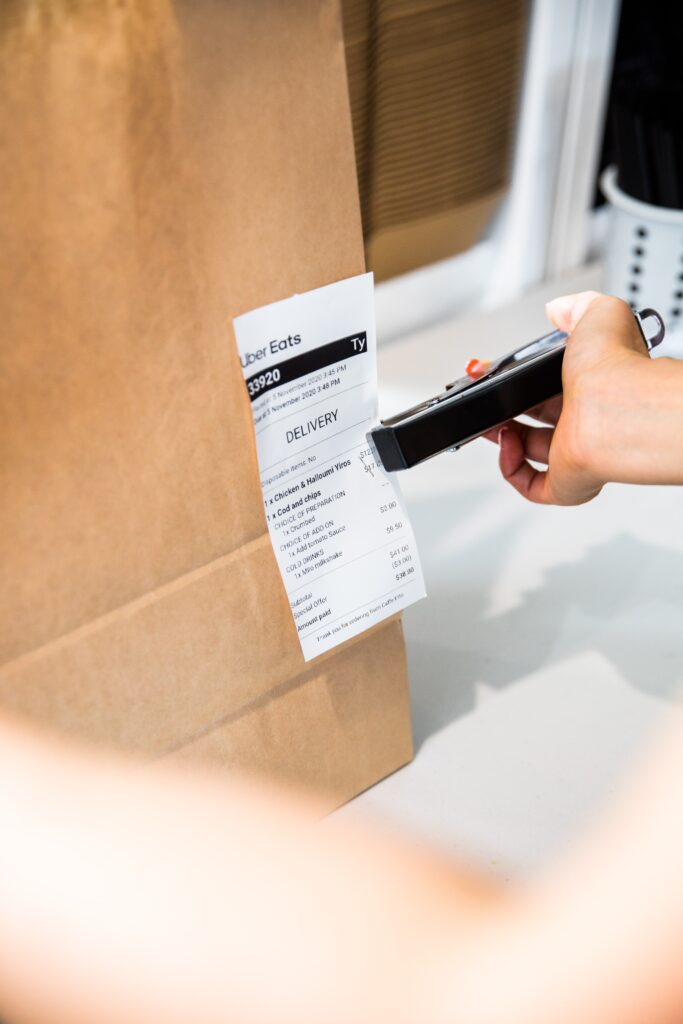 The Ontario NDP has proposed new legislation that would give gig workers sick time and vacation leave, while safeguarding other common workplace rights they currently don't have.
An estimated 10 per cent of Ontario's workers are gig workers, meaning that they are independent contractors who, instead of being paid an hourly wage or a salary, are paid per job.
An example of this type of work would be a courier at UberEats or SkiptheDishes who is paid per completed delivery.
If it passes, the bill would implement a process that all companies must complete to prove that their workers qualify as independent contractors.
If they cannot do so then the employer must provide minimum wage, sick days and vacation time.
In places without this type of legislation, Uber and other similar companies have been able to avoid providing workers with any of these basic rights.
"Changes like this are coming whether or not these companies like it," said London West MPP Peggy Sattler, who introduced the bill last week.
Sattler admits that she is skeptical that the bill will go anywhere under the current Ontario government. 
Sattler pointed to California, Denmark, the U.K. and Spain as examples of where many gig workers have been given the same rights as traditional wage and salaried employees.
In the past, Ontario gig workers have won settlements in court over this issue.
In 2020, former couriers of Foodora won a $3.46-million settlement on the claim that the company had been misclassifying workers as independent contractors to avoid giving sick leave and continue paying less than minimum wage. 
There is also currently an ongoing class-action lawsuit against Skip the Dishes in Manitoba, in which a former courier is alleging similar injustices.
Sattler said that the bill would give workers an easier way to win these battles. "Not everyone can just go forward with a class-action lawsuit," said Sattler. "The process is slow and takes lots of resources."
Saurabh Sharma started working as a courier after moving from India just over a year ago.
The Ryerson law student said he was surprised at the state of workers' rights in Canada when compared to back home.
Sharma pointed to his long working hours, lack of overtime pay and minimum wage as examples of this.

"I think many migrants leave their home countries for better opportunities, but [in Canada] it feels like we're moving backwards with workers' rights when you compare us to Spain or the rest of Europe," he said.
Sharma is also a member of Gig Workers United, an Ontario-based organization that has been demanding a change to legislation over the last couple of years to better protect employees.
The organization demands similar actions to what the NDP's bill aims to bring into the province, but also tackles data transparency and equal access to employment insurance and the Canada Pension Plan.
Gig Workers United's demands are endorsed by the Ontario Federation of Labour and Uber Drivers United. 
"We're not asking for much, just really basic rights," said Sharma, who is happy that the bill is being discussed, even if it doesn't end up becoming law.
"One of the problems is that there is nowhere for [gig workers] to go to get their needs met," he said. "In the current system, the onus is on me to go to my employer and prove that I am a worker, but it should be on the employer to prove that I am not."
Sattler said that Ontarians could look forward to this bill becoming law if the NDP forms a provincial government in the 2022 election.
Until then, Sattler said the ball is in Ontario Premier Doug Ford's court.
"The [current] Ontario government is welcome to pick up the bill and go for it. We've written it and done the hard work, so now if they want to take it and put it into action, they can," Sattler said.
Monte McNaughton, the provincial Minister of Labour, said that he will not be going along with the NDP's bill.
"We have decided to go in a different direction," he told the Globe and Mail, but said that the party will be introducing help for gig workers in the coming weeks.
On The Record reached out to McNaughton's office and was told that the minister stands by his previous statements.
He was not made available to answer more questions.