Podcast: Play in new window | Download
Subscribe: Apple Podcasts | Google Podcasts | Spotify | Stitcher | RSS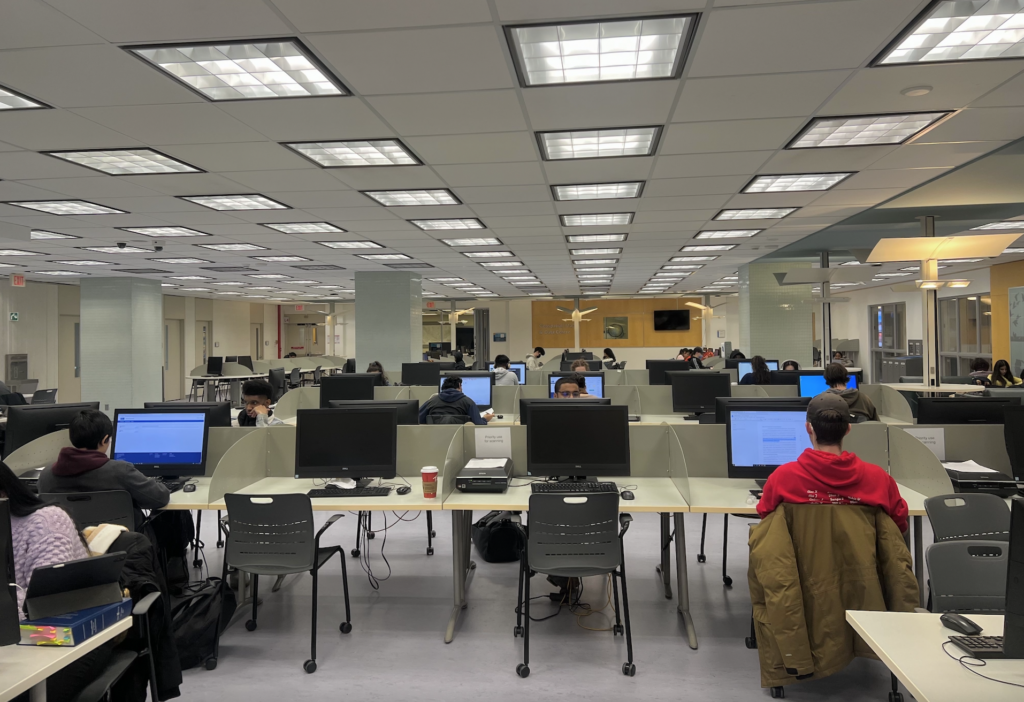 Listen to the story here:
This is the first in-person fall term exam season since 2019. Experts say that student preparedness and study skills have suffered from more than two years of schooling disrupted by the COVID-19 pandemic.
There has been so much leeway given to students over the pandemic that any attempt to go back to more stringent exams, tests, or rules is troubling for students, according to Corrine Hart, an associate nursing professor at Toronto Metropolitan University (TMU).
Students coming back in person required a complete shift in how they function and organize their time, said Hart. "They had to figure out how to be a student again."
Third-year biology student Redge Alexon Wang is just one student who is worried about exams and meeting his own academic goals. "During the pandemic we were relying on our typewritten notes or slides that professors uploaded in advance instead of active recalling," said Wang.
In June 2021, Science Table, a COVID-19 focused research group published a report revealing the damaging effects of the pandemic on vulnerable population groups. According to the article, COVID-19 has impacted academic achievements and led to learning losses. The closures of schools have caused multi-dimensional consequences, especially with students' physical and mental health.
Young adults were deprived of the opportunity to meet people, which affected critical developmental needs and their ability to build meaningful relationships with educators, according to Kelly Gallagher-Mackay, an expert in educational experiences and outcomes and associate professor at Wilfrid Laurier University.
"Since students spent so much time on screen — even if it was an activity for school — it was associated strongly with higher rates of depression and anxiety," she said.
"I got up at five in the afternoon, my classes would tend to finish at six in the morning. I was like a night owl, nocturnal, no friends, no social life, nothing," said Stijn Van Der Oort, a second-year creative industries student at TMU who was stuck in the Netherlands when people switched from online to in person classes.
Oort says when he first arrived in Toronto he felt suffocated and exhausted starting in person learning. "Literally after my first [in person] class, my throat dried up, it was aching because I was used to not speaking for days at a time, locked away in a room."
With the return to in-person schooling Gallagher-Mackay says that students are more likely to be anxious if they are less well-prepared for assessments. "With the interrupted schooling, students are sort of always in a catch-up mode, which can be exhausting."
Elizabeth Tupa, a licensed clinical psychologist, echoed Gallagher-Mackey's statement. She says students dealing with three years of interrupted schooling, along with isolation, concerns about illness, and being cut off from healthy coping mechanisms lost out on a "huge chunk of their developing life."
Wang recommends his fellow students "definitely get enough sleep, eat healthy for discipline. Exercise. And try to minimize self-destructive habits."