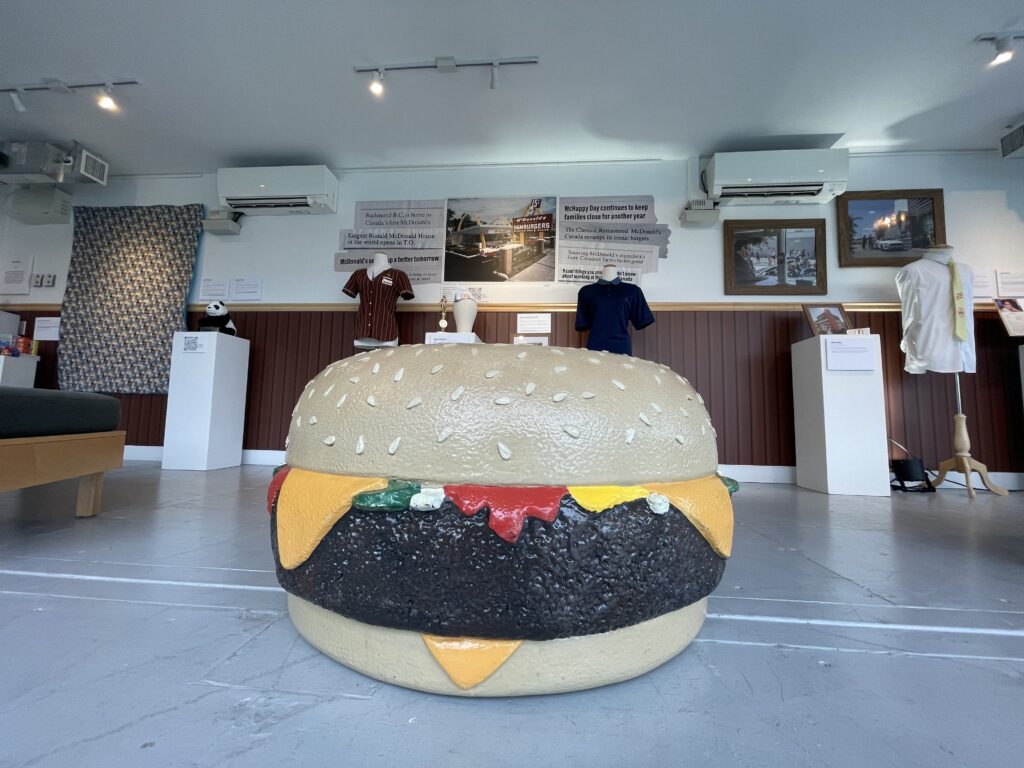 Listen to the audio version of this story here:
A dozen Canadian artists and illustrators collaborated with McDonald's Canada to curate and develop a local art exhibition to celebrate 55 years of the corporation in the country.
The pop-up gallery came to life Nov. 3-6 in a red-and-yellow shipping crate at the stackt market.
Jason Wilkins, a Peterborough, Ont.-based artist, spent about 25 hours working on Electric Arch, a series of canvases representing community, farming, the fast-food chain's employees, and the planet.
"I like to call it organized chaos," he said. "It's a mash-up of all these things and that's just how my style is."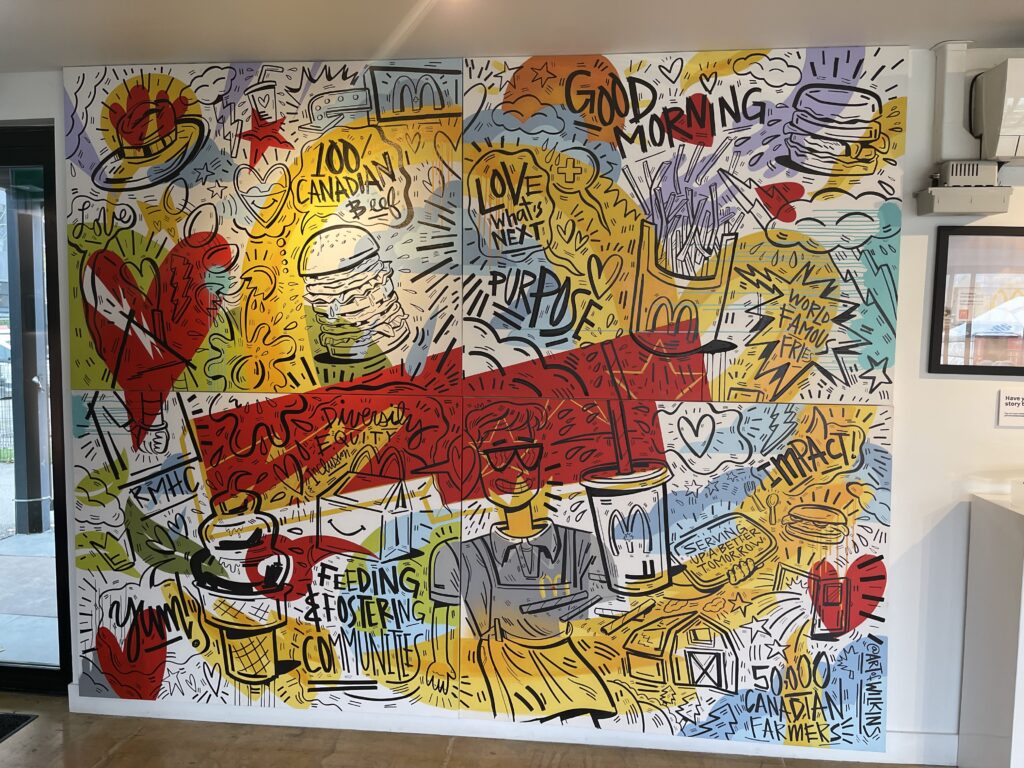 Wilkins has been a freelance artist for about 20 years. He says opportunities like this are what it's all about.
"It's a dream come true," he said. "I am starting to see more of this flip with businesses where art is becoming a thing they want to focus on."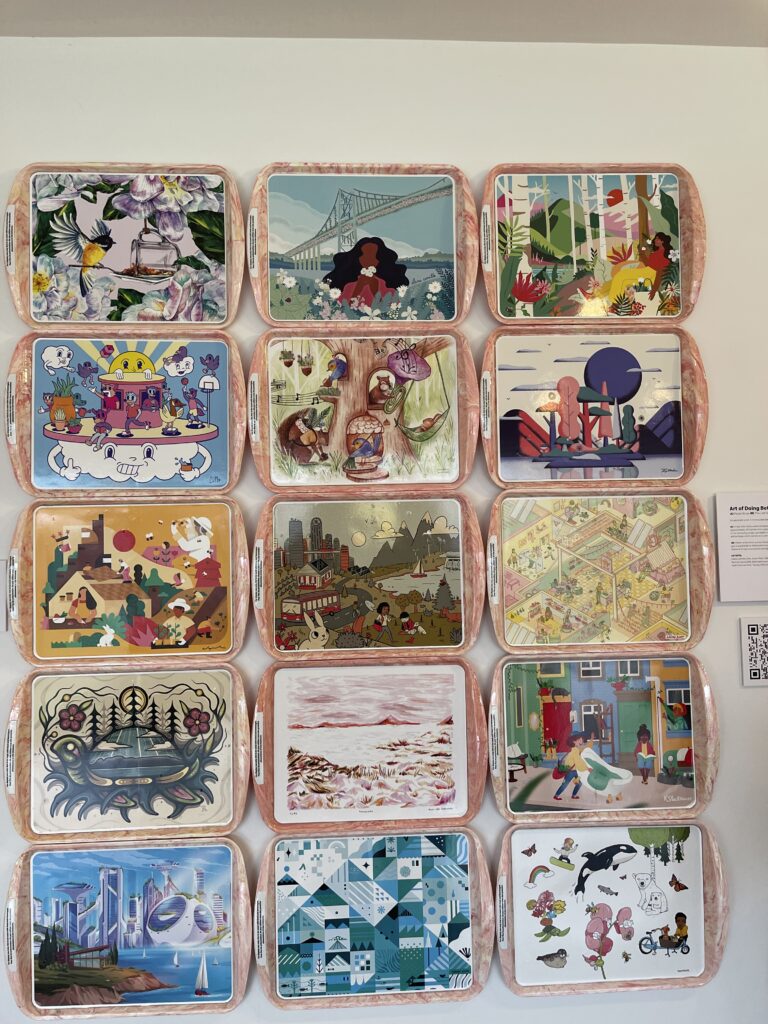 Home goods retailer The Rogerie, along with 15 Canadian and Indigenous artists created limited-edition trays made from recycled plastic straws.
One of those artists, Polish-Canadian illustrator and designer Mateusz Napieralski, said The Last Straw Trays collection was an opportunity for Canadian artists to "introduce their work to people who wouldn't otherwise come across their art."
"When artists are paired with corporations like McDonald's, their artistic voices are amplified and can have a wider reach," said Napieralski.
Napieralski says his inspiration comes from everyday moments, meeting new people, reading articles, books, podcasts and new experiences.
"I'd like my work to bring a little bit of joy and put a smile on the faces of people who are looking at it," he said. "I like to create narrative-based work that's graphic and easy to read with hopes that I can communicate stories to people instantly."
A virtual tour of the entire gallery is available online. The trays collection will be donated to Ronald McDonald House Charity homes across Canada, while Electric Arch is on display at McDonald's Toronto headquarters.