City in desperate need of long-term solutions to eradicate heightened homelessness, and provide affordable housing alternatives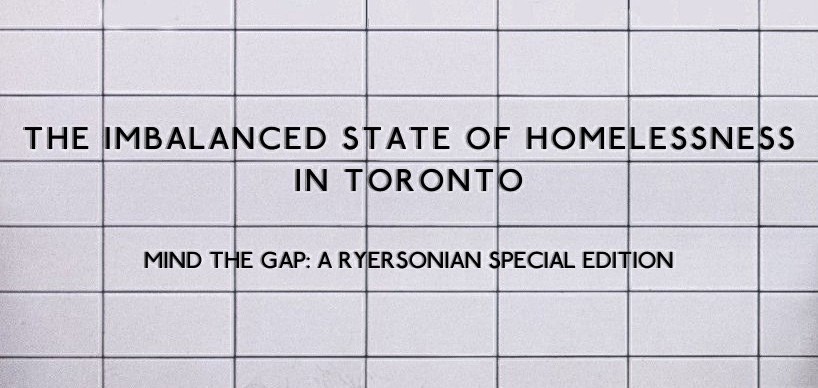 The city has recently come under fire repeatedly from advocacy groups and non-profit organizations for its method of operating and overseeing homeless shelters that do not strictly adhere to physical distancing standards, neglecting the needs of its most vulnerable population.
The Canadian Civil Liberties Association (CCLA) said they were "deeply concerned" with the city's shelter and respite standards, which requires spacing between beds of only 2.5 feet — well below the six feet requirement being enforced during this time.
"Shelters overseen by the government have continued to be essentially 100 per cent full. New 'shelters' coming on board are second tier shelters, dwelling with up to 100 people in one large space and a lower set of shelter standards," Cathy Crowe, a street nurse and visiting practitioner at Ryerson University, said. "These are conditions ripe for a disease outbreak and it has happened."
With lower living standards in shelters, many people experiencing homelessness during the winter have chosen to live on the streets and in encampments, for fear of contracting the virus in these government-run shelters.
There are currently 17 outbreaks in shelters and congregate living settings. This data was updated on the city's COVID-19: Status of Cases webpage on Thursday, March 4.
In the past year, COVID-19 has also brought a sharp focus to the lack of affordable housing in Toronto, exacerbating the homelessness crisis and pushing more people into homelessness. Toronto ranks fifth on the list of top "unaffordable" cities in the world, according to the Urban Reform Institute's 2021 report on international housing affordability. The report defines housing affordability as house prices in relation to income.
Lack of affordable housing correlated to homelessness crisis
According to the Homeless Hub, the cancellation of the federal social housing program in 1993 had resulted in a sharp decline in the amount of affordable housing in Toronto and can be linked directly to an increase in homelessness over the years.
While this issue has been prevalent for decades, the pandemic paired with the pre-existing affordability issues, has placed a financial burden on Torontonians amidst an increase in the loss of jobs and a decrease in income.
Crowe believes that there is no indication that the homelessness crisis will be eradicated without a comprehensive long-term national housing strategy or provincial housing program aimed at improving the lives of Toronto's lowest income groups and those experiencing homelessness.
"While the federal government does have a national housing strategy, you only have to look at the sky across Toronto to see that only condos and skyscrapers are being built," said Crowe. "There is not a substantial social housing or public housing build taking place aimed at those who are unable to afford a spot in these condos."
Toronto's apartment vacancy rate in the last quarter of 2020 also reflected an increase in homelessness numbers while raising concerns about housing affordability. The rate hit a record high of 5.7 per cent, up from one per cent a year earlier, according to an Urbanation report released in January of this year.
The report also stated that the city completed a record number of condominium openings in 2020, an initiative aimed towards the middle and upper class who benefited financially from the pandemic and are able to afford the high rental and market prices.
Emily Wright, an early childhood studies graduate from Ryerson, experienced homelessness in Toronto back in 2004 and agrees with Crowe that there is insufficient treatment of Toronto's homeless population by the city and its elected officials.
Wright, a social advocate and public speaker on this issue, said that while the city has created temporary housing at hotels and shelters due to COVID-19, this is only a short-term solution.
She added that once the pandemic is over, or when the contract the city has with landlords ends, everyone who has been accommodated at these sites will be released back to a life of homelessness except for a select few who are lucky enough to secure some form of long-term housing.
"This provides an excellent example of how people experiencing homelessness are treated as disposable, not just by society but by elected officials as well," said Wright.
Finding long-term solutions
The pandemic has provided Toronto and the provincial government the opportunity to address this crisis and find long-term solutions to eradicate the issue and prioritize those experiencing homelessness.
The government developed a comprehensive housing plan called the HousingTO 2020-2030 Action Plan, which currently has more than 65 projects underway. It is expected to add almost 9,000 new permanent affordable rental homes, and once completed the city is committed to creating 1,000 new modular homes in Toronto.
The proposed modular housing initiative proposes to be a cost-effective way of providing those experiencing homelessness with homes, and help them achieve housing stability for a longer period of time.
In December 2020, the city opened its first modular building at 11 Macey Ave., and it opened a second building at 150 Harrison St. in January of this year, for a combined total of 100 affordable and supportive homes for those exiting the shelter system.
The Toronto Board of Health took another step towards helping those who are most vulnerable, and created a COVID-19 Equity Action Plan that was approved in December 2020.
"The Equity Action Plan outlines measures to support communities and residents that have been hit hardest by this virus, while also making sure that when we measure our success in the fight against COVID, we do so from an equity lens." said Board of Health Chair Joe Cressy.
Among the plan includes 25 actions with measures to increase support for testing, food security and digital access programs, as well as increased capacity on busy bus routes to reduce crowding.
The city also recently launched a new online dashboard, Shelter System Flow, which contains more thorough information about how people enter and exit Toronto's shelter system.
"These new reporting dashboards are an important step in our collective efforts to addressing homelessness in Toronto and are an important part of the City's data modernization efforts," said Mayor John Tory in a news release issued on March 1, 2021.
Wright said while she is hopeful of the future, she believes a positive change in this crisis will only be brought about through a change of thought.
"Although I am hopeful that homelessness can be eradicated in the near future, I know it will continue to be prevalent until we see housing being understood as a human right."