We as fans need a constant reminder that athletes are humans too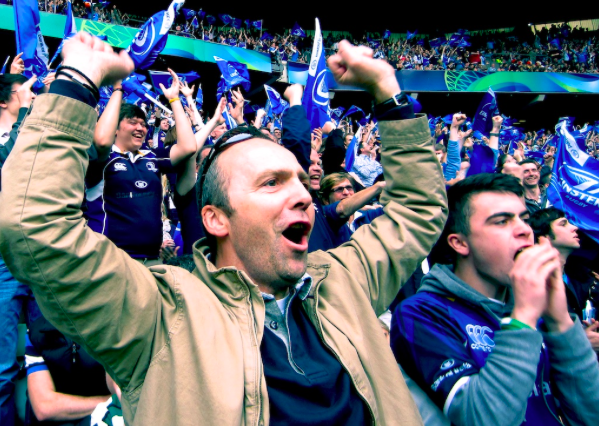 It wasn't until Game 5 of the 2019 NBA Finals that I started to recognize how dehumanizing the relationship between fans and athletes could be.
With the Toronto Raptors holding a 3-1 series lead over the Golden State Warriors, the team and their fans were one win away from celebrating Canada's first ever NBA championship in Toronto.
The only hurdle was the imminent return of Kevin Durant, two-time NBA Champion and two-time NBA Finals MVP. After 14 minutes of action in which Durant scored 11 points on 60 per cent shooting, he went down, clutching at his achilles. 
In the ensuing moments, a cheer erupted from multiple sections of the home crowd. Upon watching, my initial reaction was of shock at the lack of care being shown towards a human on the ground. I also felt uncomfortable knowing we as fans felt so distant and unable to relate to the athlete on the floor, that their suffering could not remind us of the humanity within us.
I asked myself, would we have treated any other person that same way? If not, why were athletes any different?
At the same time, it struck me that my reaction to the situation wasn't too different from the crowds in attendance. While it was not as extreme as they were, I knew I felt a tinge of relief as well. To a certain extent, I could relate to the crowd's desire for a championship even as it overrode their sense of compassion towards Durant.
In that moment, what I was coming to terms with was the coexistence of my two personas. One as a sports fanatic. One as a human being. One persona looked to show compassion for the athletes, while the other looked for results.
Having watched sports avidly for years, it became an escape from real-world troubles since my first year at Ryerson. Being an international student from Singapore meant the isolation and loneliness I felt being so far away from home was often suffocating. Watching my favourite teams play on a daily basis gave me some respite, providing me with an adrenaline rush every time I stayed up late to watch close games.
The constant spectatorship, though, also led me down a path of exceedingly high expectations of the athletes I was watching. Whether it was a regular season game or the Finals — as a diehard sports fan — the expectations I placed on my team going into each game were the same.
This meant that the more time I invested in watching my favourite teams play, the more robotic I was when talking about the athletes and the more demanding I became of them satisfying my wishes as a fan. It became a parasocial relationship; they had no personal obligation towards me, but here I was, placing all my expectations on the shoulders of another human being to help me through difficult times. But at the time, I wasn't processing all this, I was just worried about victory or defeat, and the players' wellbeing was of tertiary concern.
"I think we elevate [athletes] to a super hero status, and I think it can be very isolating and lonely for an athlete that is struggling," said Colleen Conroy Amato, the athletics department counsellor at Ryerson University.
Conroy Amato mentions that fans look for athletes to believe in and to admire and project onto. Falling out of favor publicly can bring its own trauma and isolation which makes it harder for athletes to retreat and practice self-care outside of the athlete's ecology.
The question of how to balance these differing personas became more and more pressing to me.
In the years since that NBA final, I developed a passion for sports writing and started my pursuit of becoming a sports journalist. I believed that upon entering the industry, I would be better equipped to deal with the internal moral dilemma that I was facing as a sports fan and as a human.
On Sept. 10, 2020, like every other day, I tuned in to watch one of my favourite sports debate shows, FS1's Skip and Shannon: Undisputed, to hear what the next preposterous take would be on the show. The discussion was about NFL quarterback Dak Prescott, who had opened up the previous week about his depression and anxiety, which had spiraled when his older brother, Jace, died by suicide in April of the same year.
Much to my surprise, even with the shock value that the show regularly provided, host Skip Bayless said he did not feel any sympathy for Prescott, and that the quarterback talking about his depression was a sign of weakness for someone who was the supposed team leader.
He went on to say, "If you reveal publicly any little weakness, it can affect your team's ability to believe in you in the toughest spot," to the show's thousands of listeners tuning in.
The lack of compassion, while shocking, was not unfamiliar.
At that moment, it was not Bayless, as a human, giving his thoughts on air. It was Bayless, diehard Cowboys fan who was disgruntled that the most important player on his favourite team was being openly vulnerable. The inability to relate to an athlete's emotional availability and the thought that it would pose a direct threat to the team's performance was something that had been in the back of my head for years prior to this.
What struck me in this situation was that it was not just fans, like me, whose humanity and sport fandom were disconnected. Even journalists with the biggest platforms couldn't separate their identity as a sports fan from the shared humanity they would typically exude.
Like Bayless, I used to see athletes as impenetrable forces of nature, unbreakable in their mental resolve.
But research conducted by the British Journal of Sports Medicine in 2019 showed otherwise, as 34 per cent of current athletes suffered from anxiety and depression alone, while these mental health issues were prevalent in 26 per cent of former elite athletes.
Prescott's willingness to be honest about his mental health and bridge the emotional gap between himself and sports fans was exactly the kind of initiative needed to remind fans, like former me, of athletes' human vulnerability.
But my journey of reconciling both personas still continued, with it reaching a tipping point in March of this year when I saw student athletes were dealing with the same type of negativity and abuse from fans.
Ohio State college forward E.J. Liddell recently revealed he received threatening messages after the Buckeyes' upset loss to Oral Roberts in the first round of the National Collegiate Athletic Association (NCAA) men's basketball tournament on March 19, 2021.
Liddell tweeted screenshots of the messages he was sent (warning: offensive and explicit language NSFW):
It startled me that an athlete younger than me was being subjected to threats and vile defamations by aggrieved fans on social media.
It proved to be a cruel reminder of how destructive the athlete-fan relationship can be at its lowest points, one that is exacerbated by the presence of social media.
These messages were in part predicated on the expectations that these fans had of him and Ohio State heading into the NCAA tournament. Expectations that compelled them to lash out at student athletes in the most inhumane ways upon losing.
There it was again.
It was this expectation and emotional detachment that gave sports fans a sense of entitlement over athletes.
Social media simply provided them the opportunity to tap into the most extreme versions of their sports persona without fearing the consequences. Consequences that would otherwise be constantly circling our moral thoughts as a human being.
Dan Berlin, a professor at the Ryerson School of Journalism, said "when there's more negative publicity surrounding an athlete", social media creates a  "piling on scenario" where athletes are constantly ridiculed without consequence. Berlin feels the "hyper-competitive" nature of professional sports further leads to an emotional detachment between fans and athletes. 
Being a sports fan, at its best, is electrifying and mesmerising. But at its worst, it creates a toxic cycle where fans burden athletes with their expectations and which in turn negatively impacts an athlete's performance and mental health.
"Media and fans can cause an extreme mental toll on athletes. It takes discipline, boundaries and a strong sense of self to remain positive and continue to perform at a high level." said Beth McCharles, a sports psychologist at Ryerson.
Every loss leads to athletes being more scrutinized, only causing them to play even worse, which again leads to more scrutiny.
With only a few months left of university, I continued to be apprehensive of the two personas I lived with, not knowing how both personas' core values would coincide with one another after I graduate.
So, in these last few weeks leading up to graduation, I decided to step back from the world that my sports persona escaped to, and step forward into a reality where emotionally disassociating the humanity of the athletes was no longer a possibility.
This was where my journey of unhealthy sports fandom would end.
I realized that my ideals as a sports fan could no longer be different from those outside of it. In doing so, my love for the fanatic in me did not change, but my understanding of the persona's limitations did.
We as sports fans need to realize athletes are just like us on a fundamental level. Even if we're not all in the same boat, we're all facing the same storm.
"There has been a great shift over the last couple of years to bring awareness to the mental health of athletes. Unfortunately, we still have a long way to go," said McCharles. "We still need to continue with education, awareness and just plain perspective for humanity."