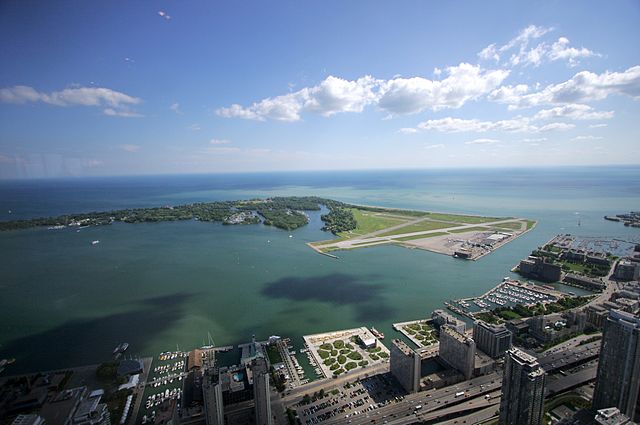 The homes that are part of the Toronto Islands community are so coveted that there are strict rules governing the transfer of the few houses that do become available.
The homes are not available on the free market. Instead, whenever a property does become available it is offered for a fixed price to the first 100 people on a waitlist of 500. Getting on the waitlist alone is tough: spots on it are allocated by a lottery which is conducted every two years in October, with 20 to 30 spots becoming available each time. This year, a mere 22 went on the list leaving the rest of those who entered the lottery, hoping to join the waitlist, out of luck.
"We don't sell very many houses and it seems to be sort of less and less [each year]. When I first started with the trust we were selling roughly two houses annually," said Alison Rogers, who is the Chair of the Toronto Island Residential Community Trust (TIRCT), the corporation that oversees the transfer of island homes.
Rogers says it is now common for none to go on sale in a year.
Only 22 spots opened up on the purchaser's list this year. Those on the list must pay a yearly fee to maintain their spots. Vacancies occur when someone fails to renew their spot or dies.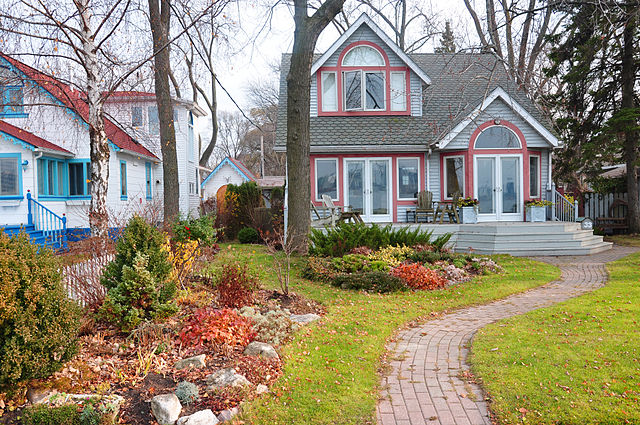 "People don't like to give up their homes on the island," said Rogers. "They tend to stay within families because islanders are allowed to give their homes to a spouse or to a child and no one else." 
Although this means that many homes end up being inherited by family members who aren't on the purchasers' list, some on the island who wish to give their home to a spouse or child find themselves restricted by circumstances. 
Ellen Allen owns one of the 262 homes on the Toronto Islands and describes a rural existence, the sole incongruence being the shadow of the rest of the city looming across the water.
"The island is a really strong community," said Allen. "When my husband died last year and we ended up having a wake for him at the Algonquin Island Association Clubhouse I remember our MPP Chris Glover saying, 'you know, my mother grew up in Uxbridge. And this is just like a small town.' And it's perfectly true."
Allen, who originally wanted to pass her home on to her son Eric, may have little choice but to leave it in the trust's hands.
"When we built our house, it was a standard 1940s house. And we added a suite at the rear, which was a self-contained apartment. The idea was that it was going to be our granny flat when Eric grows up and we don't need so much space," said Allen. "But now I'm realizing that even the main house is probably not really big enough for him and his fiancée and their requirements."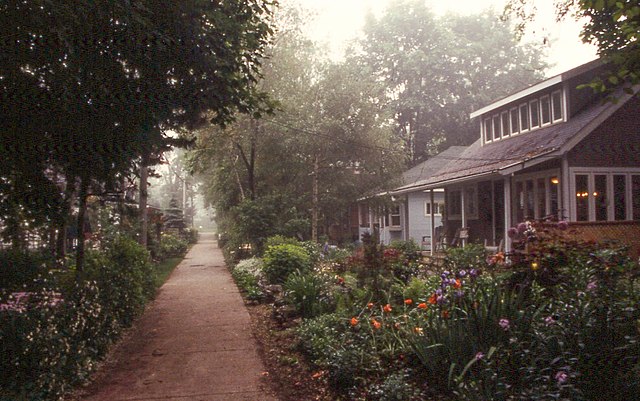 Despite the slim chance of purchasing a home, there's no shortage of folks putting their names forward for a chance to live on the island. One of those people is Grant Oyston, who joined the list in 2013, when he was only 21 years old.
"I have been visiting the islands pretty much every year since I was a kid and my favourite part of the islands has always been visiting the houses in the residential area," he said.
Oyston knew that people at the bottom of the list can expect to spend around 30-40 years on it before they are offered a chance at a home. If he wanted to one day live there, he would need to plan ahead. But he finds the idea of life on the island too alluring not to try.
"Having a car-free little haven that's so close to the city, I think is really appealing from a lifestyle perspective. And just a sense of people being good neighbours to one another," said Oyston. "There are no shops on the island, people rely on each other to some extent."
Even though Oyston joined the list at a young age, he knows his dream of living on the island may only be reached in retirement. Still, he remains optimistic.
"I may be into my fifties or sixties," he said. "At this point, I've already been on the list nine years, I'm hoping it doesn't take more than 30 additional ones."