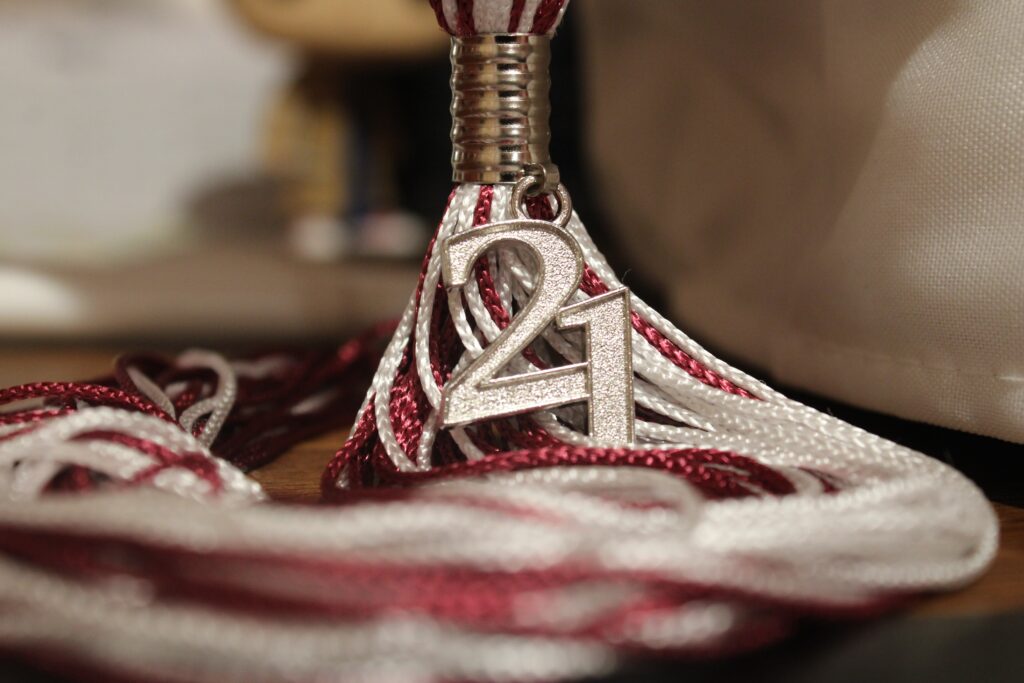 Many recent graduates are being forced to alter their career paths amid the post-COVID-19 job market. Creative industries, such as performance, have taken a large hit during the pandemic and the recovery process will go on for a long time, according to Emma Hartley, a career education specialist at The Creative School at Ryerson University.
Many students in Ryerson University's creative industries program say they aren't gaining the valuable experience they were hoping for. By graduation, these students should have had the opportunity for hands-on theatre work. However, many haven't had that opportunity, as theatre doors have been locked since the start of the pandemic. While theatres have since reopened, they are operating at limited capacity, in turn limiting career opportunities.
Duaa Zahra, an alumna of Ryerson University's School of Performance, graduated with a bachelor of fine arts in performance, production and design. Zahra had gained a large amount of experience in stage management during her time in theatre school, but that was the last time she worked in a theatre.
Zahra said some grads initially thought the pandemic would only last a couple of months following graduation in June 2020.
"I realized it's not going to be over in a month or two or three, it's going to be a long time before our industry is going to properly reopen," explained Zahra. "It's going to be a long time before all of those opportunities that were so readily available five, six months ago are going to be available for us again."
When she came to that realization, she started exploring opportunities outside her industry. Using skills she developed outside of her degree, Zahra took on small jobs. With some background in social media and office tasks, she started off by organizing Excel spreadsheets for people and managing social media accounts for small businesses. Now she is unsure about her return to the performance industry.
"When I first started off I, 100 per cent, would have said that I'm going to return to the theatre the moment it opens. But now as theatres are slowly beginning to open up, I'm not in a rush to immediately go back," she said.
Zahra, who now works as a social media manager for an independent news organization and also has a part-time retail job, says that she loves the arts but prefers the stability she has in her current positions.
"As much as it sucks not being able to work in the industry that I trained so hard in for four years, I also don't want to give up something that has opened my eyes to a lot of new opportunities and that could lead me to different career paths down the road," said Zahra.
The full long-term effects of the past two years are still unknown, according to Hartley. She worked with many students during the pandemic who pivoted their job search due to a lack of jobs in their industry. According to Statistics Canada, youth unemployment dropped to 16.1 per cent in 2021. This is better than the 20 per cent throughout 2020, but is still the highest it's been in the last decade.
Hartley says she thinks that as restrictions ease and the recovery from months of lockdown continues, job opportunities within the creative industries will improve. But while jobs have started popping up, she says there is still a long way to go.
"The effects of the pandemic have varied from sector to sector. Broadly speaking, sectors that rely on in-person interaction or venue-based industries such as live entertainment, hospitality, tourism were impacted more than others during the lockdowns," explained Hartley. "However, as restrictions have eased in recent months we have been very encouraged to see a lot more entry-level roles advertised, across a variety of fields, including theatre and arts and culture."
For some students, the pandemic has made already competitive industries even more competitive. The journalism industry moved partially virtual with online internships and remote newsrooms, but the news never stopped and neither did the industry. For a 2021 Ryerson journalism graduate, Manus Hopkins, the job search has been less than simple.
"Right now I am doing a lot of freelance work. I write for music magazines and that's what I consider my main job. But really, it's only about half my income most months and I'm also working as a line cook to make ends meet," said Hopkins.
Hopkins Is not the only journalism graduate he knows that had to take on a side job following graduation. Many of his fellow pandemic graduates have been forced to take on part-time retail and service industry jobs because of the lack of full-time jobs, according to Hopkins.
Recent graduates are still trying to navigate the damaged industries but it remains unclear how healthy the recovery will be and how many jobs will be available. Hopkins is looking to the future with some hope that he will land a full-time job, but for now, he's left with the challenges of a post-lockdown economy.
"Sometimes there's a lot of work, sometimes there's not a lot of work, sometimes there's pay on time but most of the time there's not," said Hopkins.