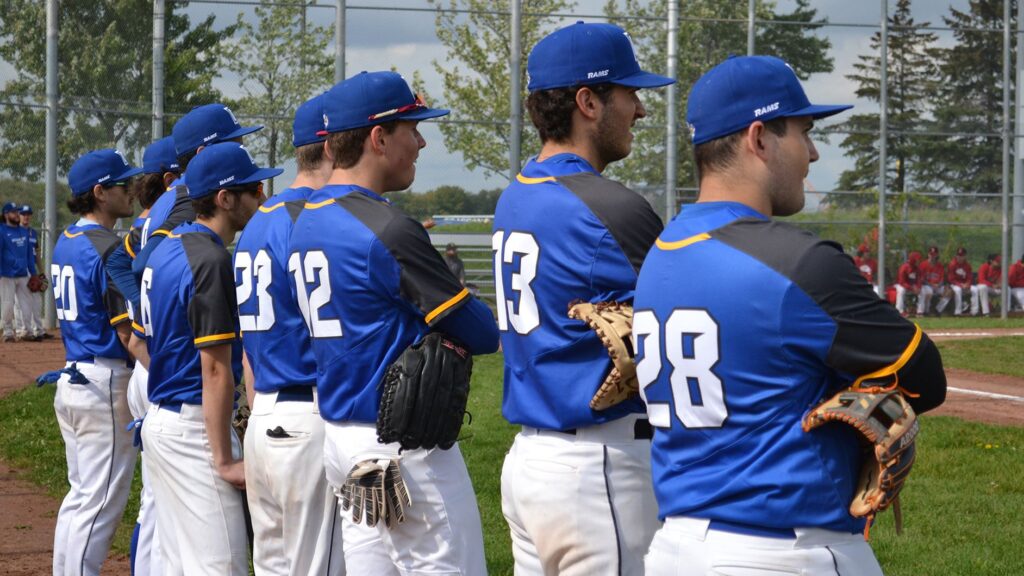 It was a bittersweet moment when the Rams left Terry Fox Ball Field in Sudbury, Ont., on Oct. 10. After reaching the OUA regional finals, the Rams fell to the University of Toronto Varsity Blues 13-3, ending their season.
But despite their early exit, the Rams were successful in establishing their dynamic as a team, readjusting to their playing structure with an overwhelming number of fresh faces.
The loss marked the end of the Rams' modified 2021 baseball season, after the 2020 season was cancelled due to the COVID-19 pandemic. This year's season included fewer games, as well as a modified playoff structure that required teams to win a regional championship in order to advance to the OUA championships.
Facing the best in the league
Matthew Potichnyj, a rookie third baseman and catcher, said the team fought hard as a cohesive unit.
"We worked as a team, we were all together," he said. "Rookies, veterans, it didn't matter, it was all the same."
The Rams ended their season with a 6-7 record and a winning percentage of .462 per cent. It was good enough to reach the regional finals, against a team they played four times in a row to end the season. The Blues however, ended their season on a different note, as they finished the year undefeated and went on to win the 2021 OUA baseball championship.
Gus Cousins, a second-year student and rookie Rams pitcher this season, said the Blues had a lot of experience in their favour.
"The vast majority of their starting players are third-, fourth- or fifth-year students who are graduating and moving on," said Cousins. "They had a very old team, so they had a lot of experience and a lot of skill."
Cousins also said that those players may not be there for the future due to their eligibility.
"They also had a lot of guys that had played for three or four years prior, who will not be there next year and I think that's a big thing to take into consideration."
But despite their perfect record, Potichnyj says that the score in the elimination game doesn't really reflect the whole story. He says the blowout score, 13-3, is a result of a close game that got out of hand.
"It was 4-3 in the seventh inning and then a couple of mistakes blew the game open," he said.
But even with the extensive experience that the Varsity Blues have, Potichnyj is confident that the Rams can be just as competitive, but they will need to take the time to practise and develop their skills. 
Ben Rich, president of the Rams baseball team, said that playing elite teams in the OUA is inevitable. He says that growing and adapting to U of T's style of play to better prepare themselves is the only way the Rams can continue to stand a chance.
"The parity in the OUA is excellent," said Rich. "There are no 'free games' and games are very competitive. We definitely want to move into that upper echelon of OUA teams who are clear contenders. I think the continued experience and development of this group of players will get us there."
Welcoming fresh faces
Rich also said that experimenting with several coaching changes before this season worked out well. Prior to the start of this season, the team added two former Rams baseball players, Kevin MacDonald (RTA, 2018) and Mitch Fiacco (TRSM, 2019) as assistant coaches, along with Myles Swartz as a pitching coach.
"MacDonald, Fiacco and Swartz were each fantastic additions to the coaching staff, who really contributed to our success," Rich said. "I foresee the coaching staff being stable for a while now."
As a pitcher, Cousins knows firsthand the impact of the new coaching additions. After some early season pitching struggles, Cousins worked with Swartz extensively. He credits Swartz for finding his footing on the mound and the confidence in his own abilities and role on the team.
Cousins says that Swartz has worked with him and helped adjust his playing style, like focusing on technique because he doesn't throw very hard, which maximizes his potential.
"Swartz has just been an excellent help getting me to kind of drop my arms and leverage down lower, which is something that I've never ever done in my life consistently before," said Cousins.
Finding value in the coaching staff is just one of the ways this Rams team keeps positive despite their early exit this season. They're also reflecting on how lucky they are to be a part of Rams baseball both on and off the field.
"Those guys, they're so fun to be around," said Potichnyj. "They're all funny guys. They take baseball very seriously, but it's fun to be around them. Off the field, they were great people, good friends to all of us and they just made us feel welcomed."
After a hard fought year, we come to the end of our 2021 OUA season. Time to get ready for next year. pic.twitter.com/MqqARbaOTI

— Rams Baseball (@Ramsmbaseball) October 11, 2021
Looking ahead
It's for this reason and the dynamic of Rams baseball that both Cousins and Potichnyj say they are excited to return next season and that's something Rich is most excited for in the future of the Rams.
Rich said that there are over 20 players on the 2021 squad who will be returning next season.
"There's a ton of talent in that group and now lots of opportunity for each of them to grow as players and for the team as a whole to improve," said Rich.
It's because of this dynamic and this group that the Rams are excited for this off-season, with hope that there will be more training sessions, training games and open gyms before the season starts next fall.
With the unpredictable and sudden closures of gyms and training facilities over the last year, Cousins is making physical training his top priority heading into this off-season.
"I think getting a mostly full winter of training and then getting some actual pre-season games earlier on in the year than they were this past season [would be beneficial]," said Cousins.
Despite what next year looks like and whether they return to their standard schedule of play, the Rams have an agreed upon goal for next season.
"Make it to the OUA championship weekend," said Rich.
It's an off-the-field goal for Rich that is echoed by the Rams players on the field.
"Honestly…there's obviously only one team goal and that's to win a championship," Potichnyj said. "Even though we're still going to be very young, I think just getting closer together with each other and getting better as a team so that we are prepared for our senior years — I think that's the biggest goal."
Whether that championship happens next year or in the near future, Rams baseball players know they are a part of something special, both on and off the field. Rich said one of the most important aspects of re-establishing the Rams baseball team after being sidelined for so long is maintaining the team dynamic. 
"With that much time away it's important to reaffirm your team identity and culture and that happened this year," said Rich.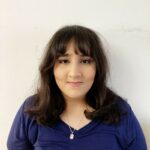 Ambika Sharma was the Co-Sports Editor/Reporter of On the Record for the Fall 2021 semester.